W1P

 is an exhibition that took place at Florida International University in the W01 Lab studio. Six artists got together to commandeer a classroom and put on a show that would last for only one night. The purpose of the show was to be able to showcase our conceptual work with no limitations and practice exhibiting our work. One of the unique features of the show was the entrance, which was through a hole in a gate that divided the university and Tamiami Park. 
Cultural Producer: Crystal Alyssa
Production manager: Hugo Aldana Jr.
Design and Writing: Crystal Alyssa
Mentor: Benjamin Zellmer Bellas
Space can be created, it can be destroyed.
Space can be a noun and a verb.
Space can be the structured surface of a picture, it can be an incalculably great three-dimensional realm.
A space can be a resource.
Outer space, deep space, social space, personal space, corporate space.
Space is a particular extent of surface; occupied by a body. It can capture a person, contain them, hold them.
The space of a person distorted.
There are spaces between these words, spaces between each letter.
A space is an emotion that can be stirred, a mental space widened.
A space can encompass a work in progress; W1 Progress, the foundation for progression.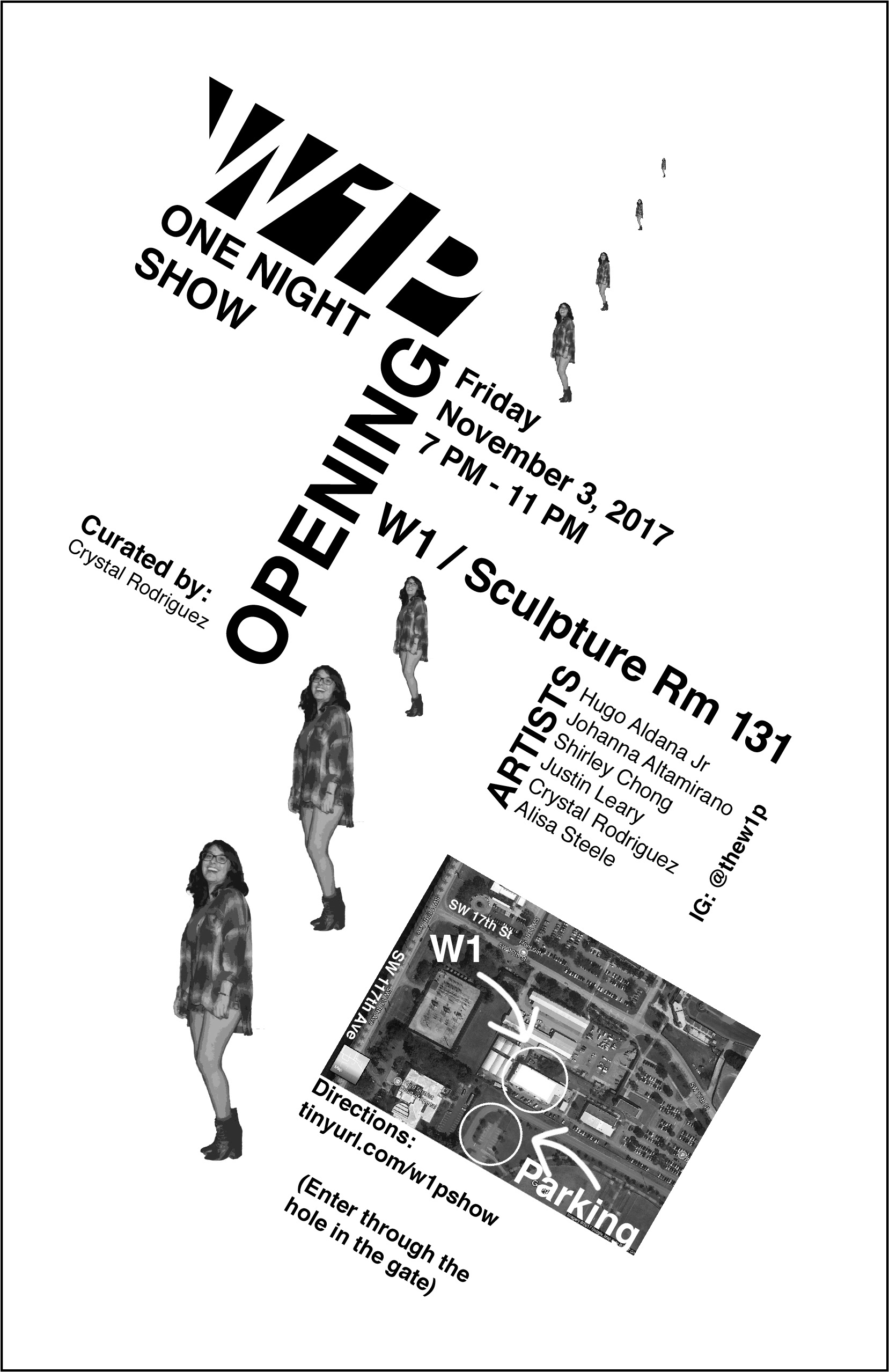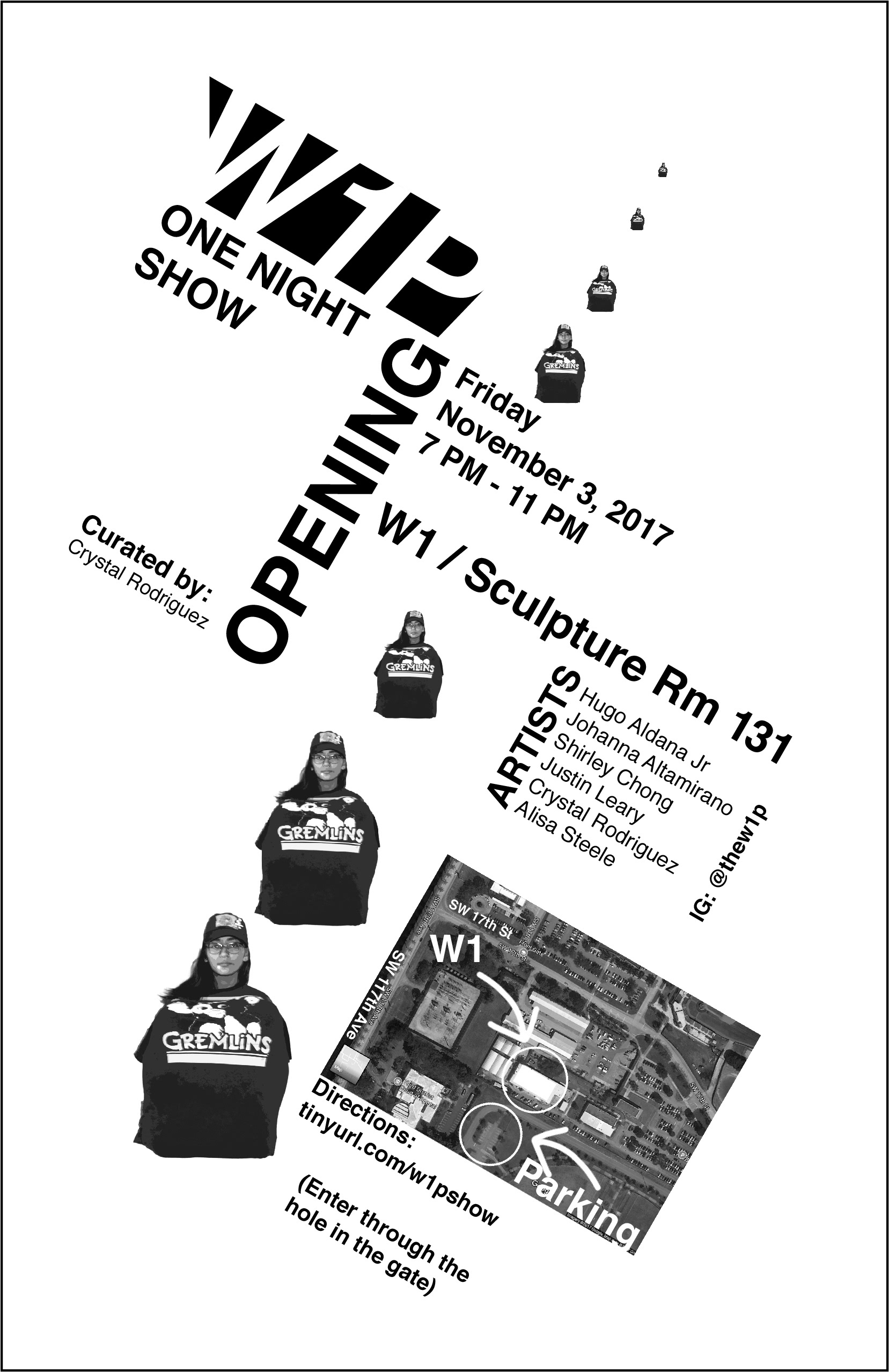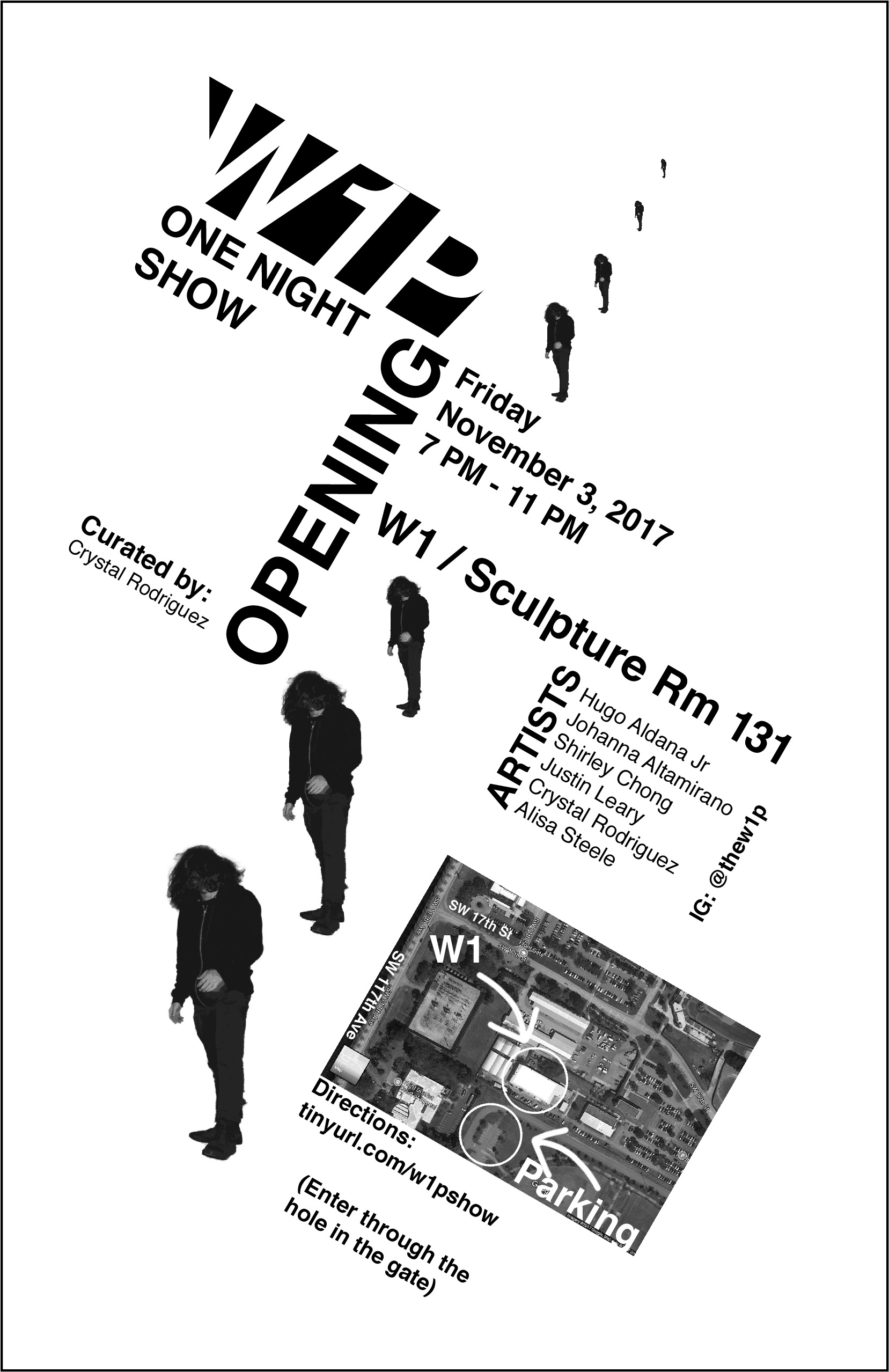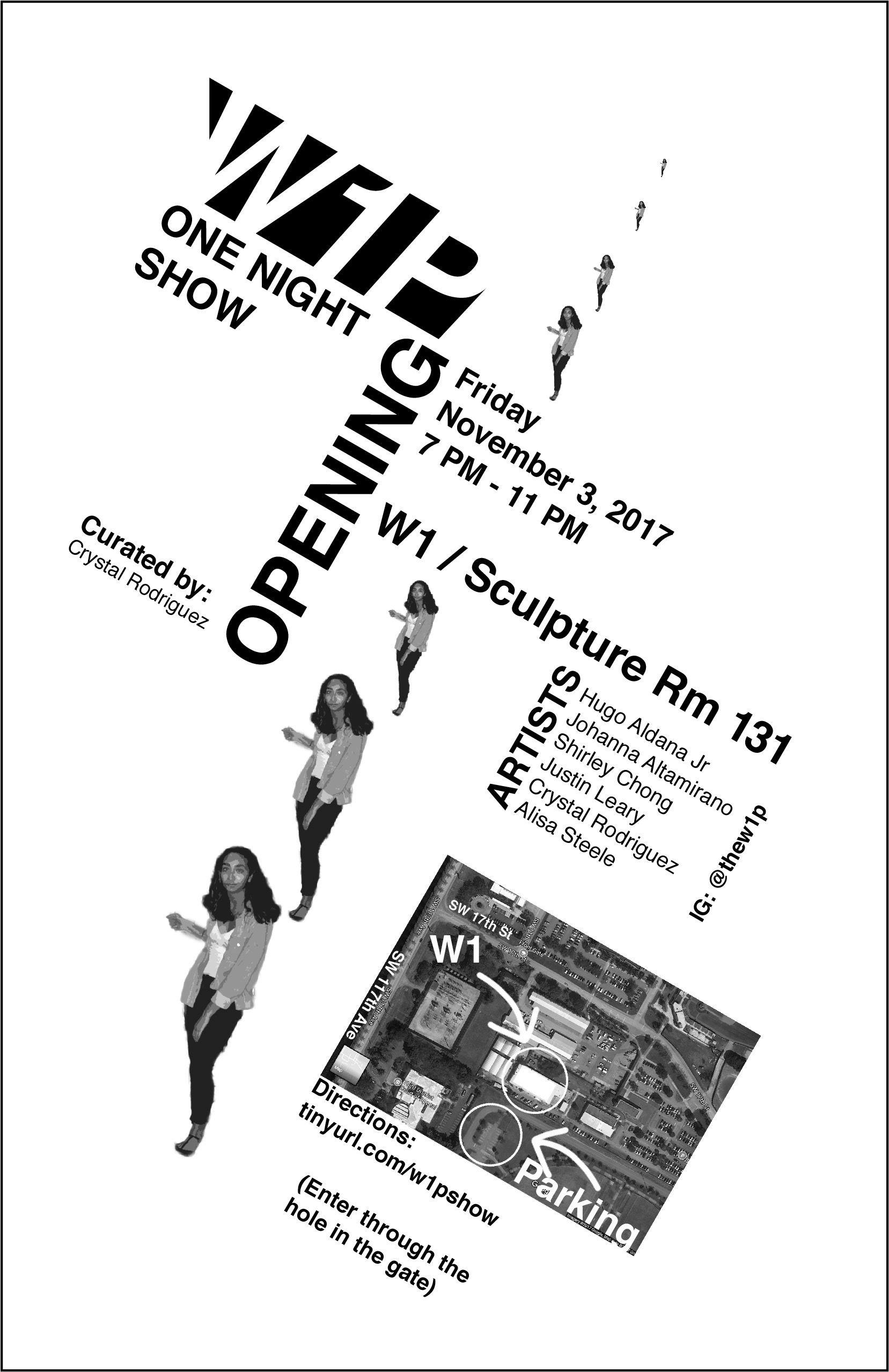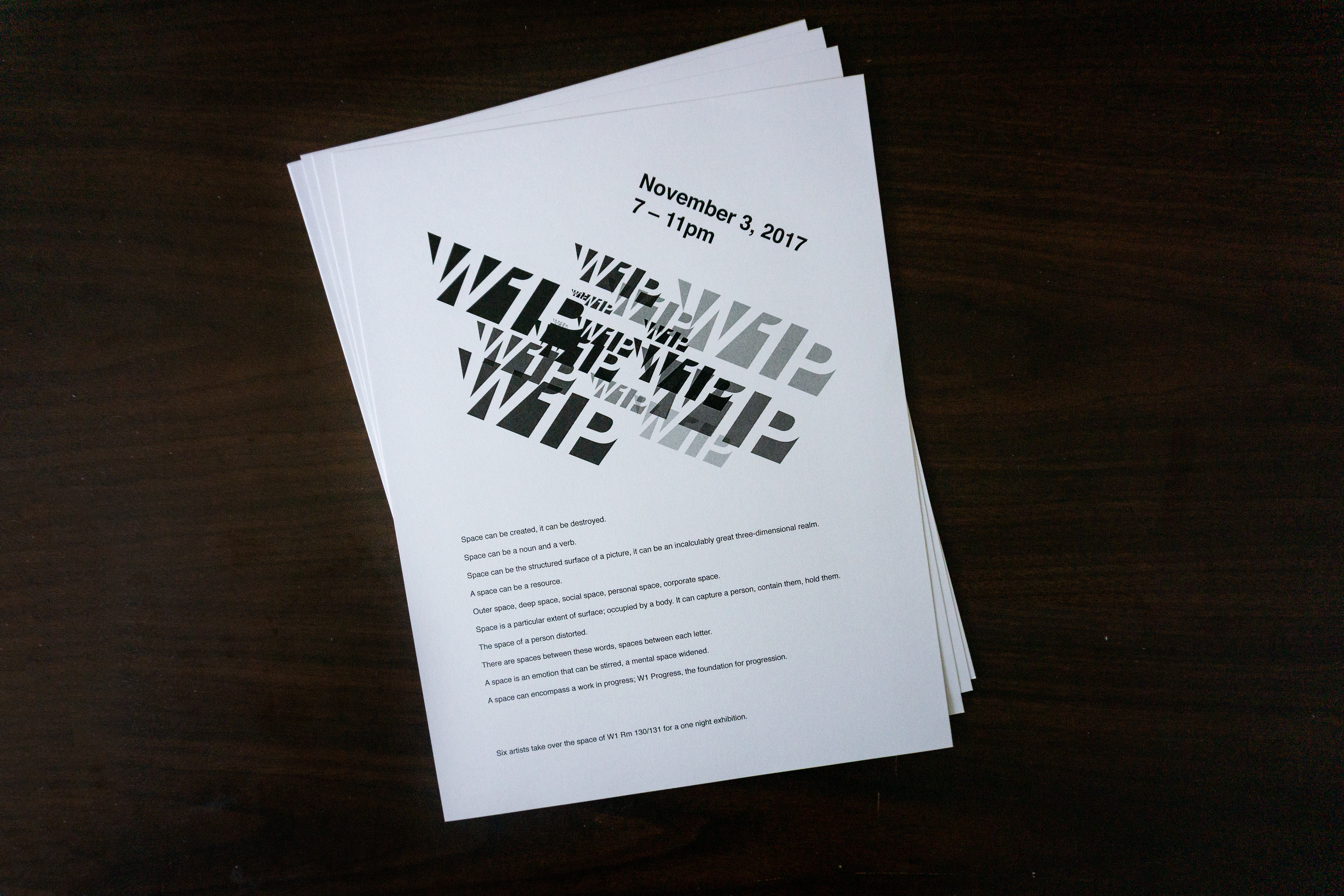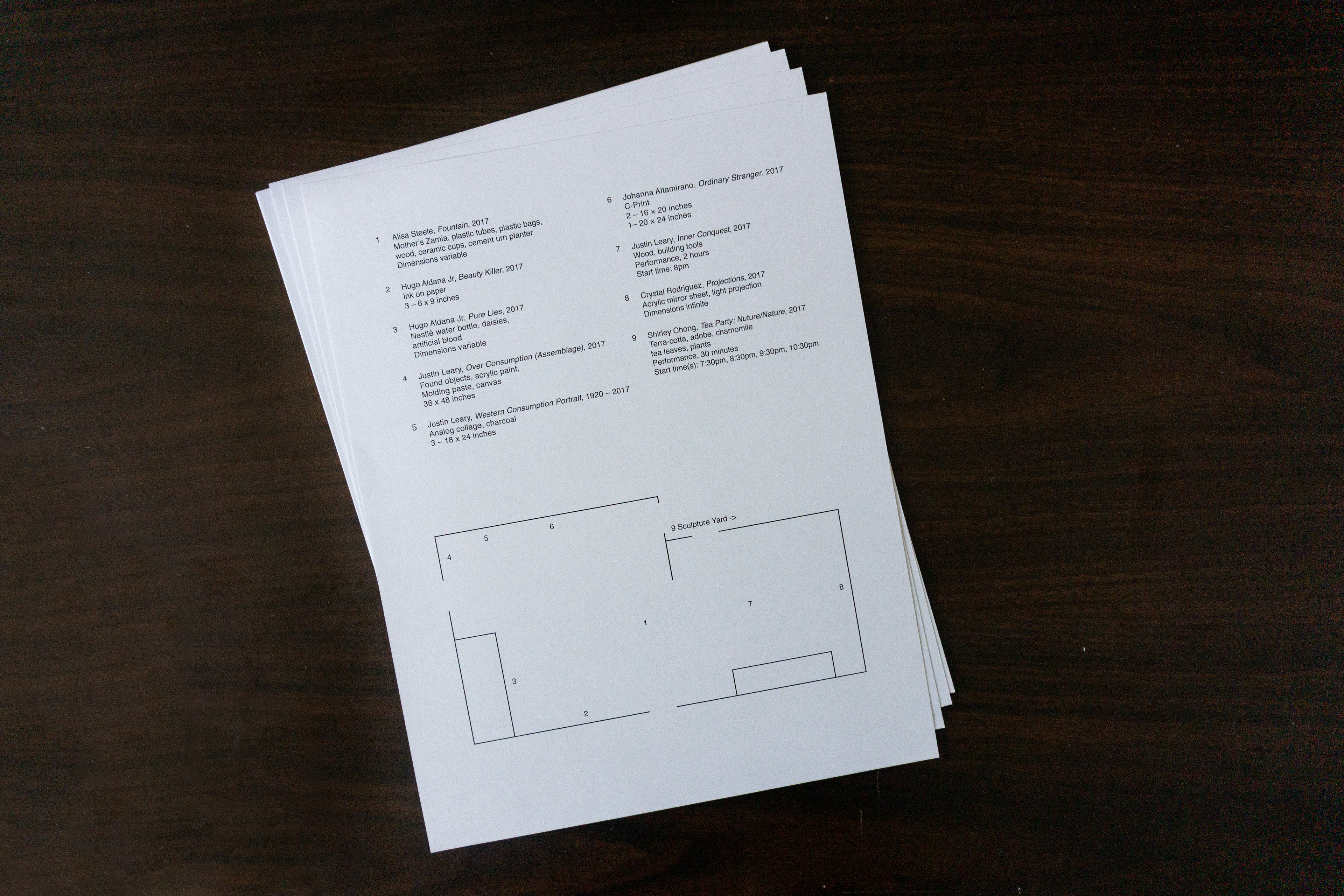 I designed six different flyers that showed a different artist as part of the promotional material. I also designed  maps with more information about the show and each piece for the audience to take with them while at the show.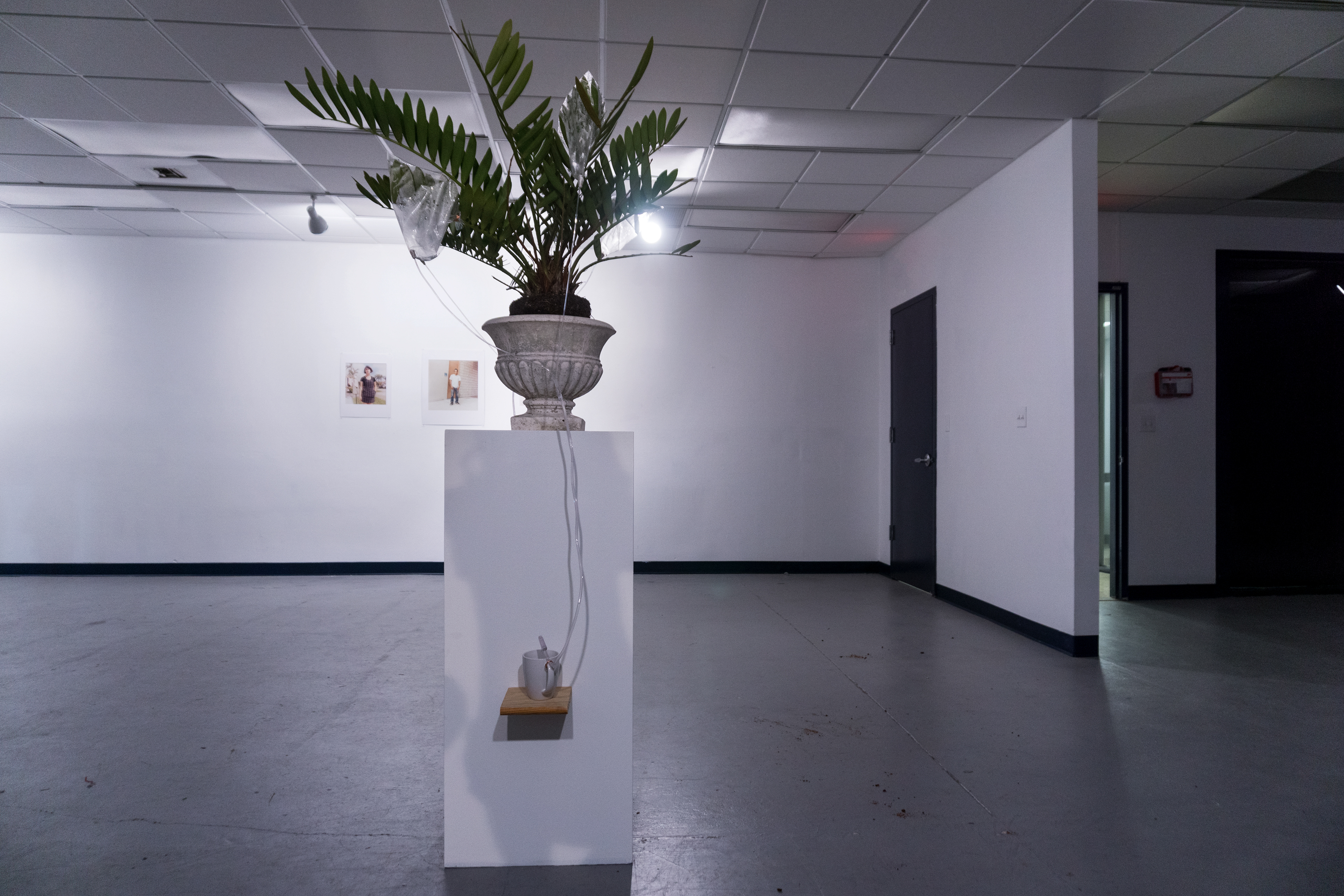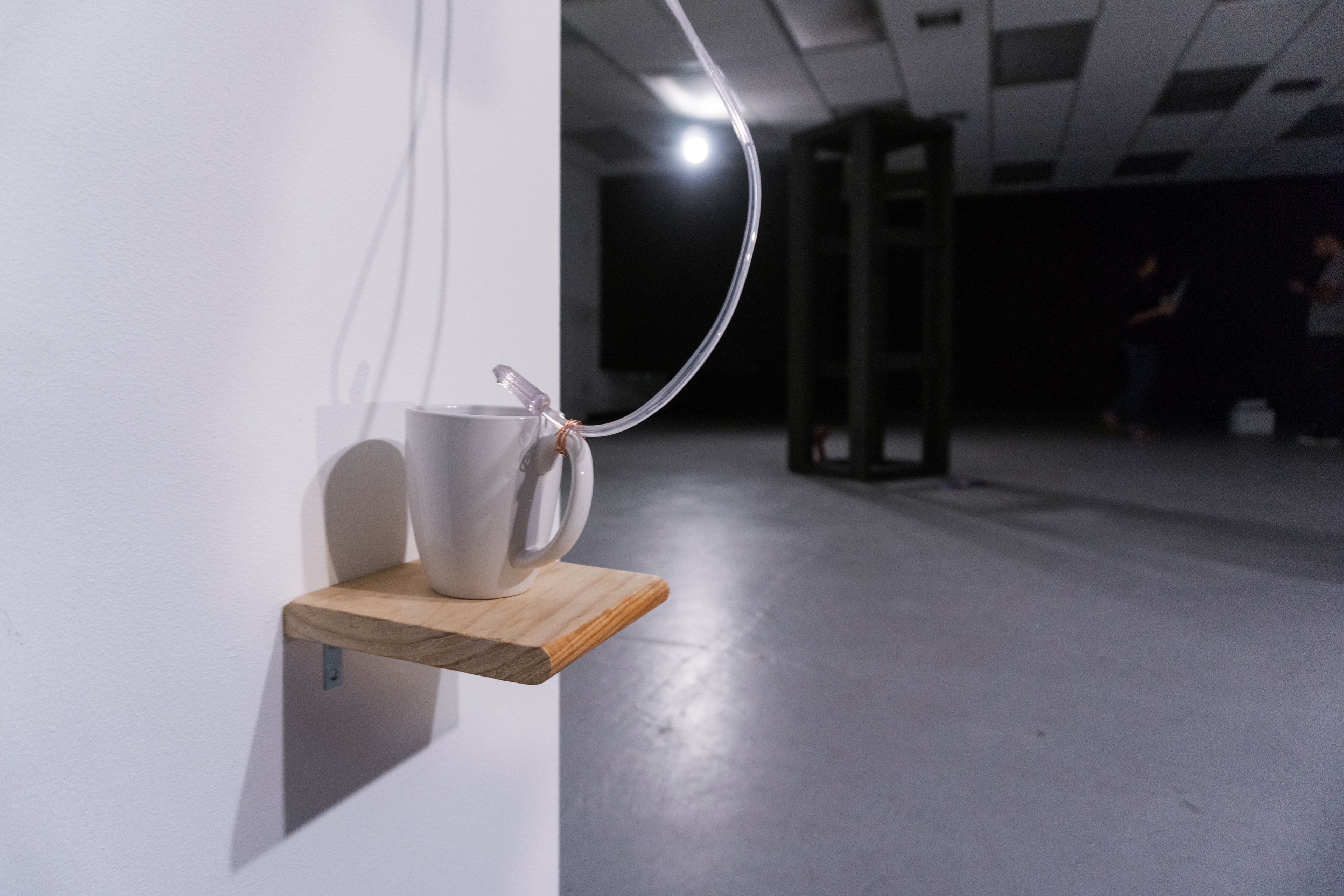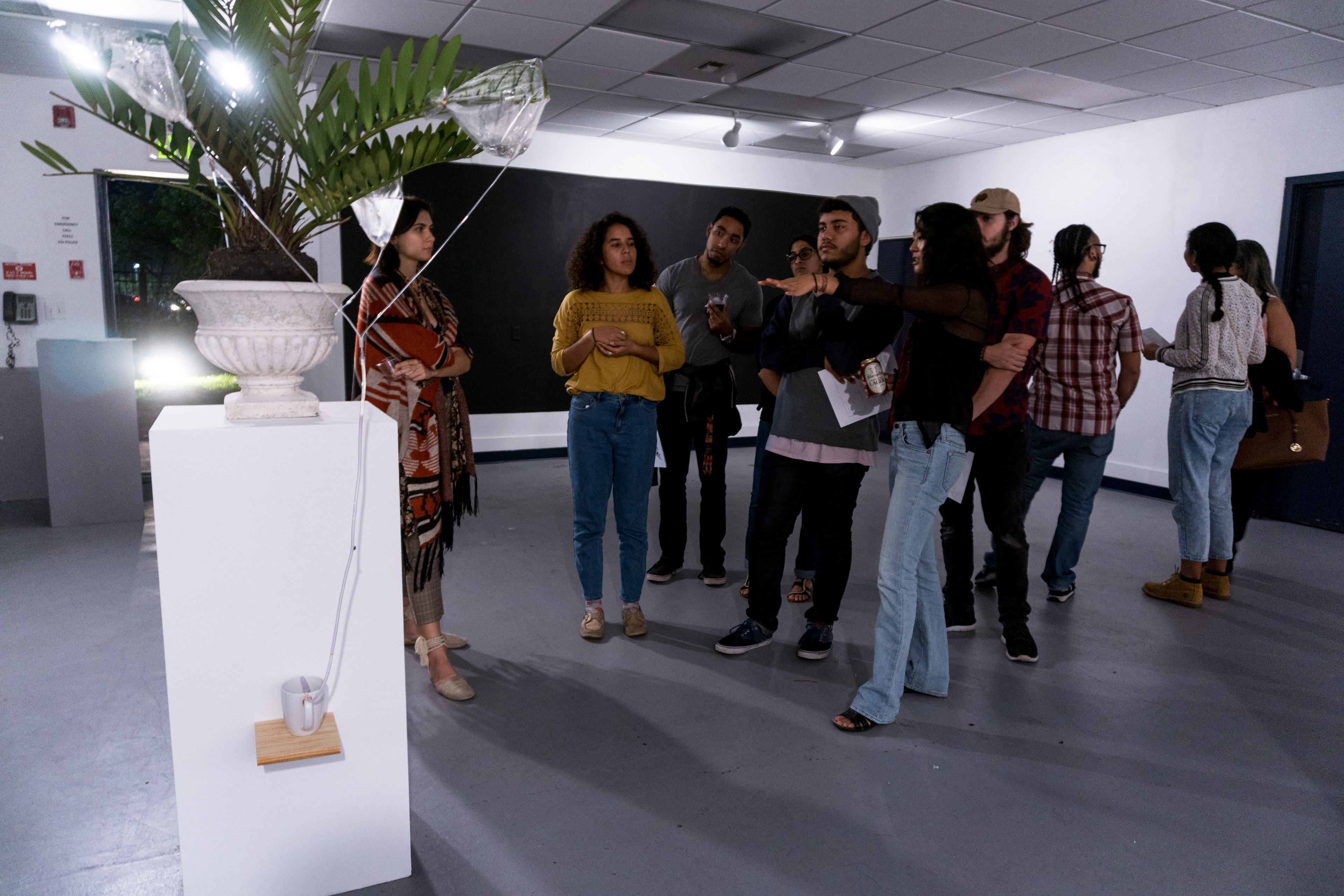 Alisa Steele,

Fountain

, 2017
Mother's Zamia, plastic tubes, plastic bags, 
wood, ceramic cups, cement urn planter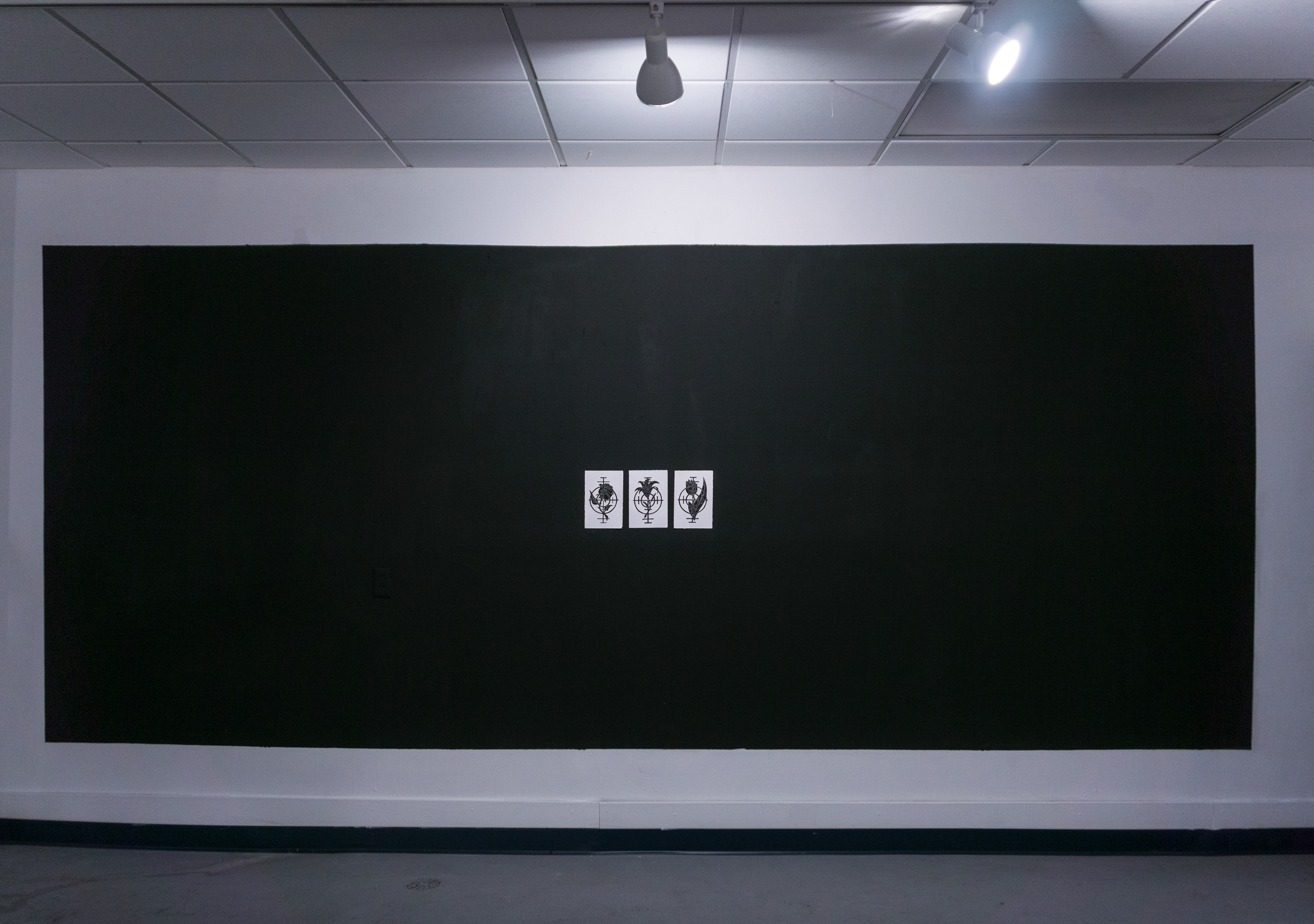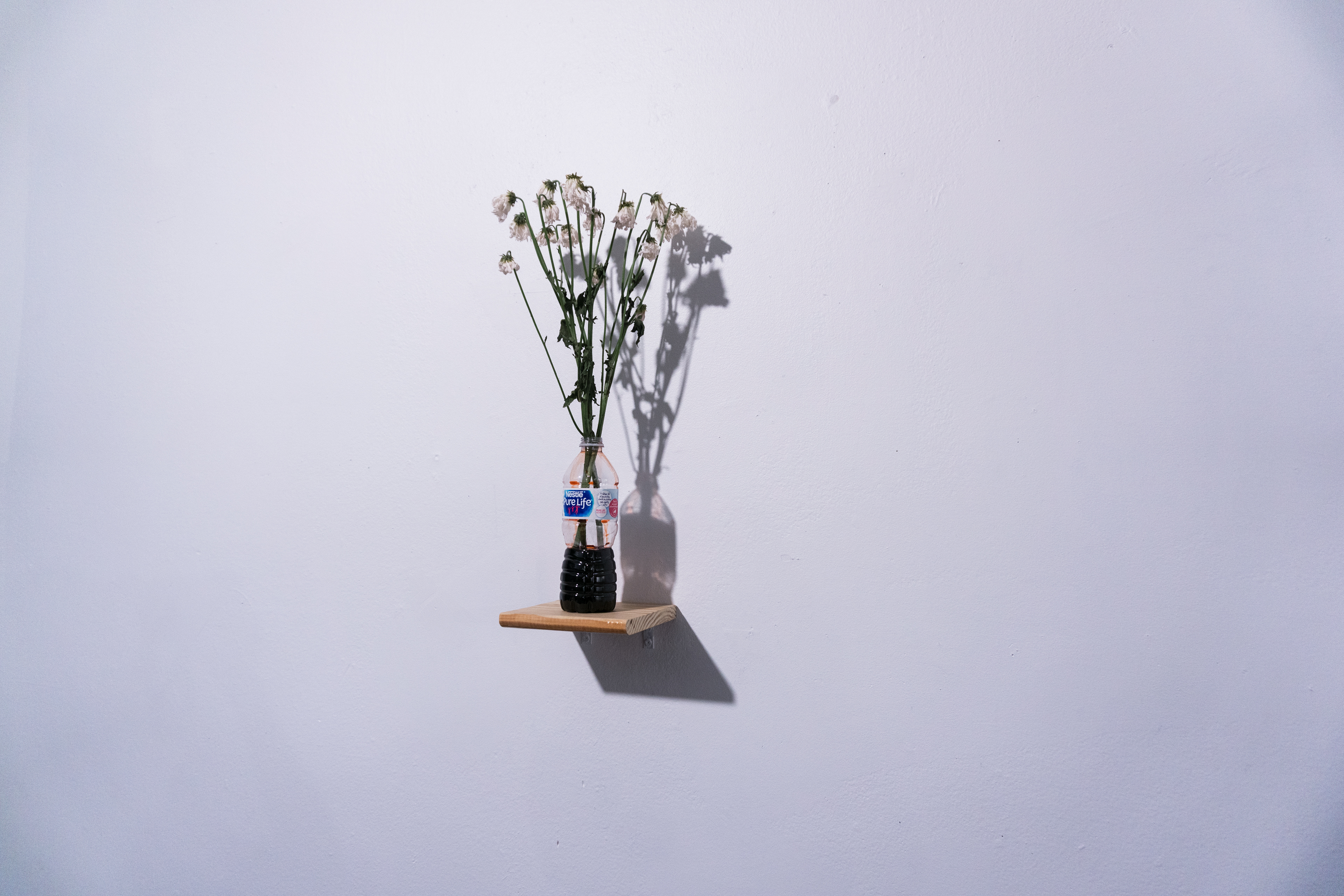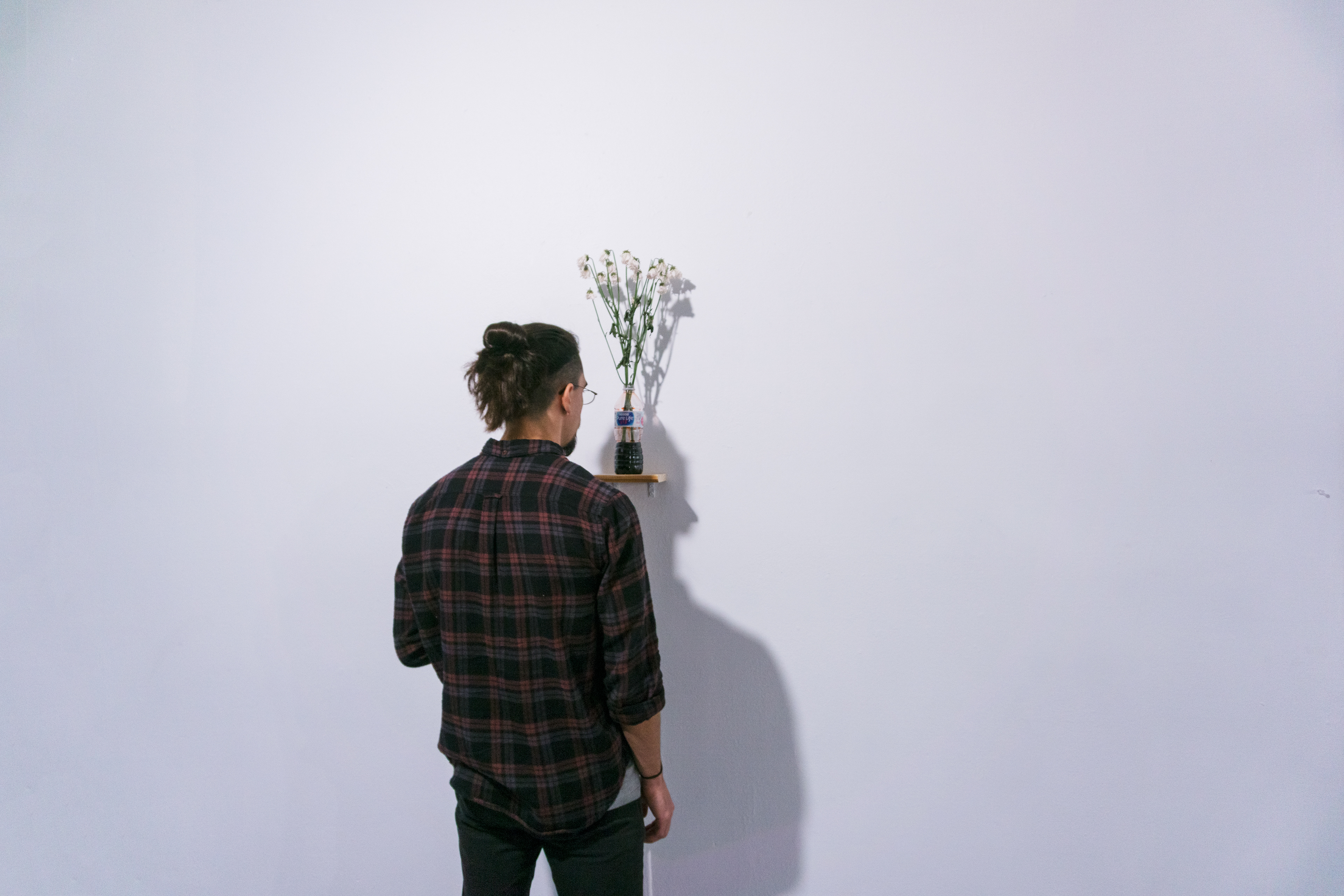 Hugo Aldana Jr,

Beauty Killer

, 2017
Hugo Aldana Jr, Pure Lies, 2017
Nestlé water bottle, daisies,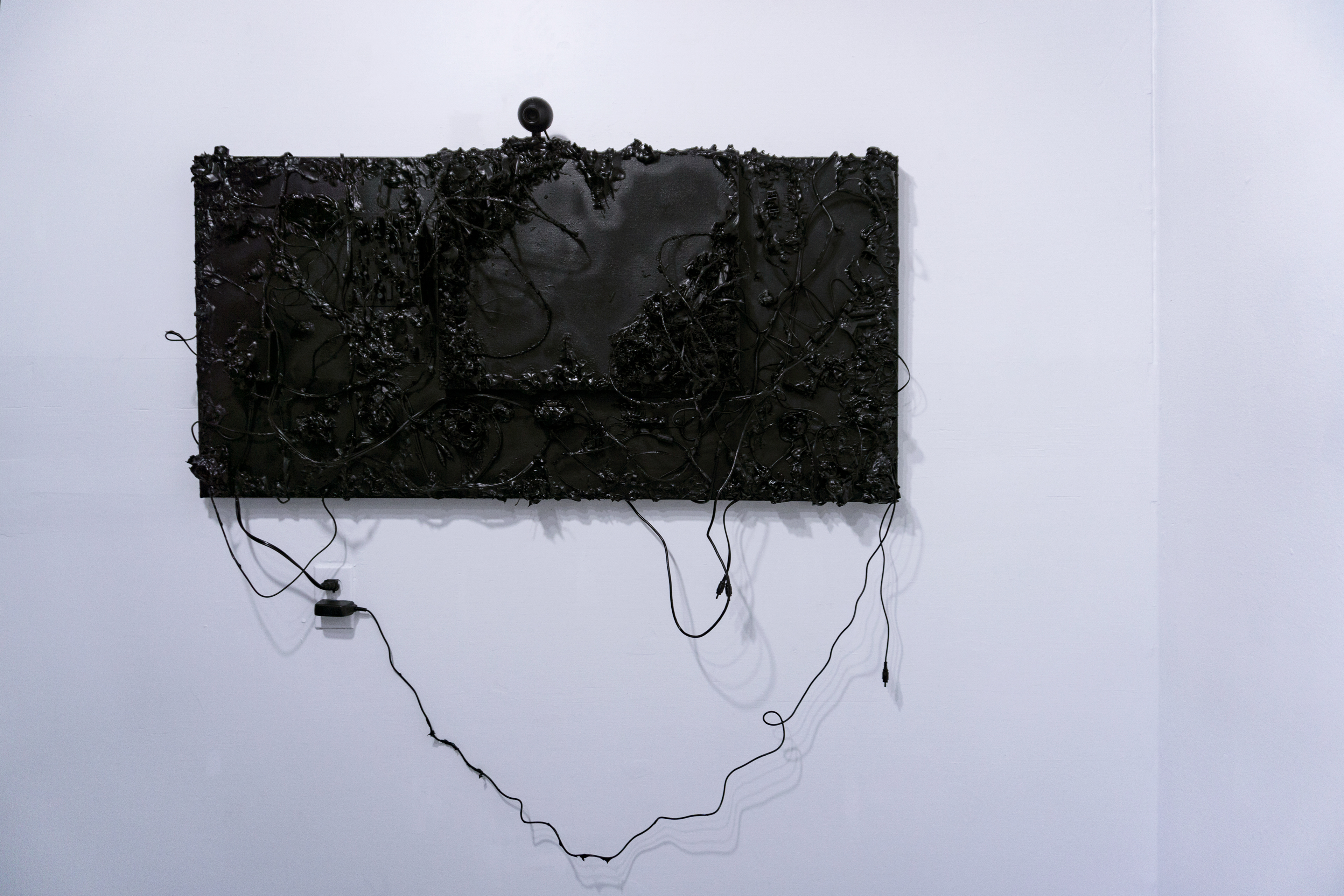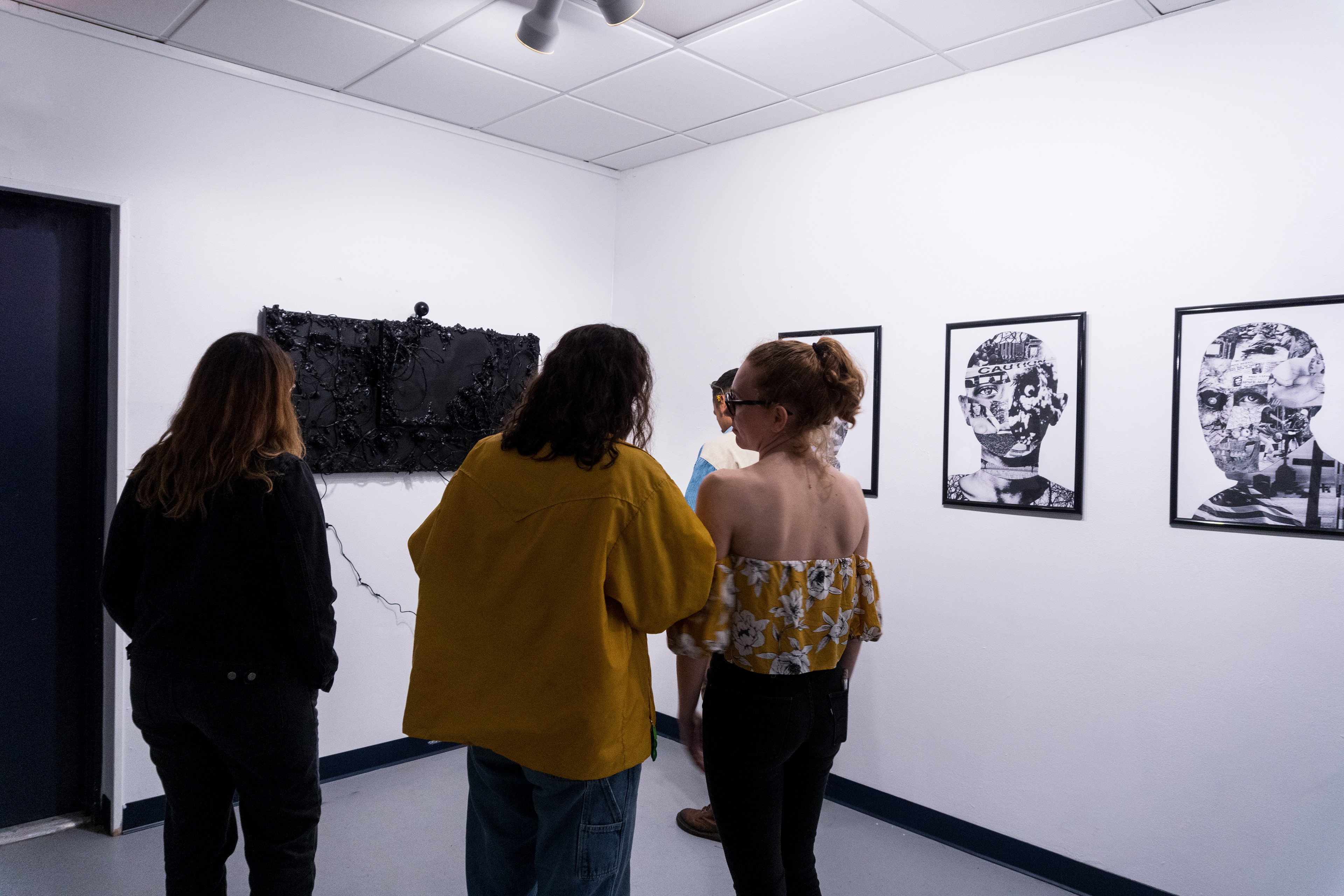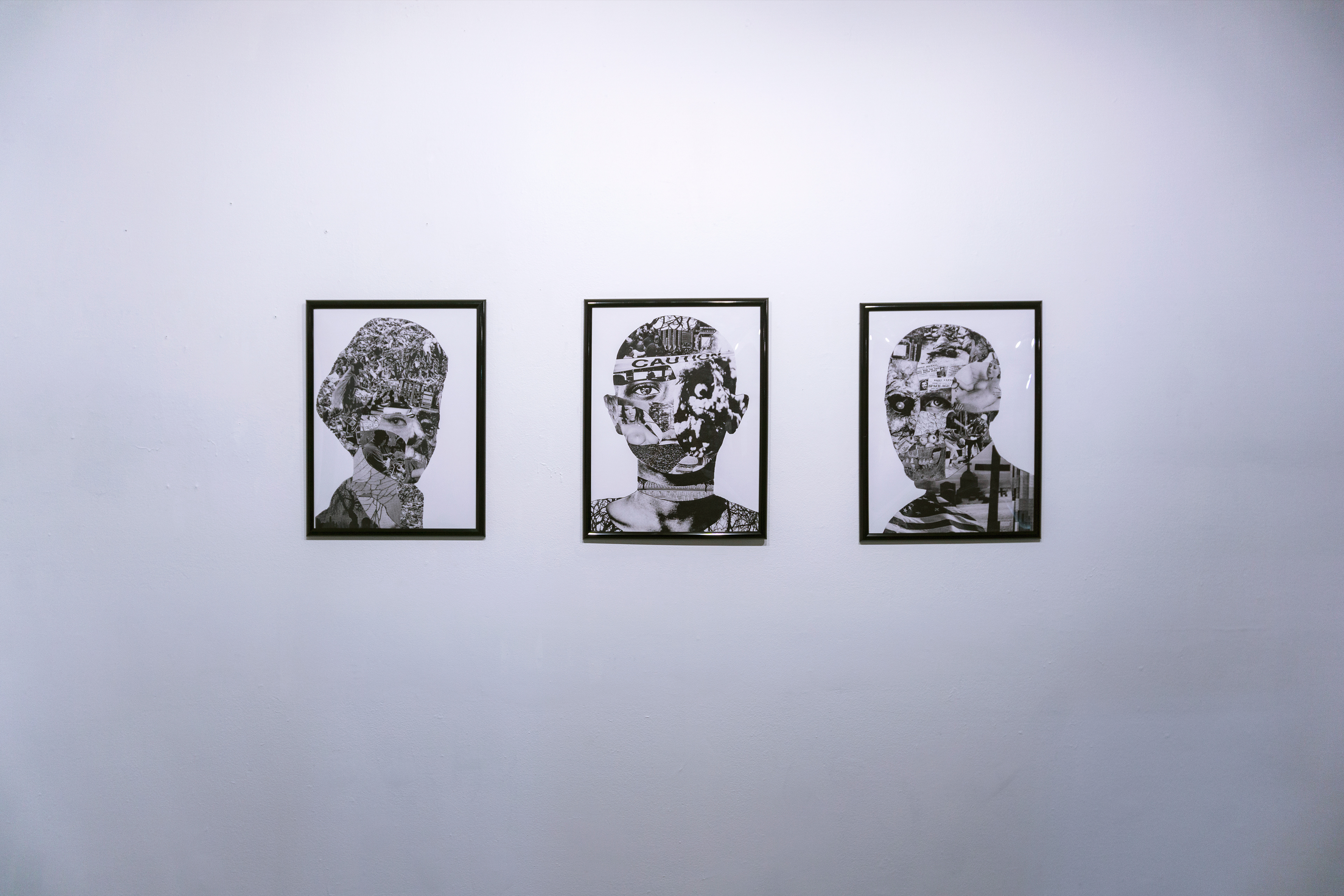 Justin Leary,
Over Consumption (Assemblage)
, 2017
Found objects, acrylic paint, m
olding paste, canvas
Justin Leary,

Western Consumption Portrait

, 1920 – 2017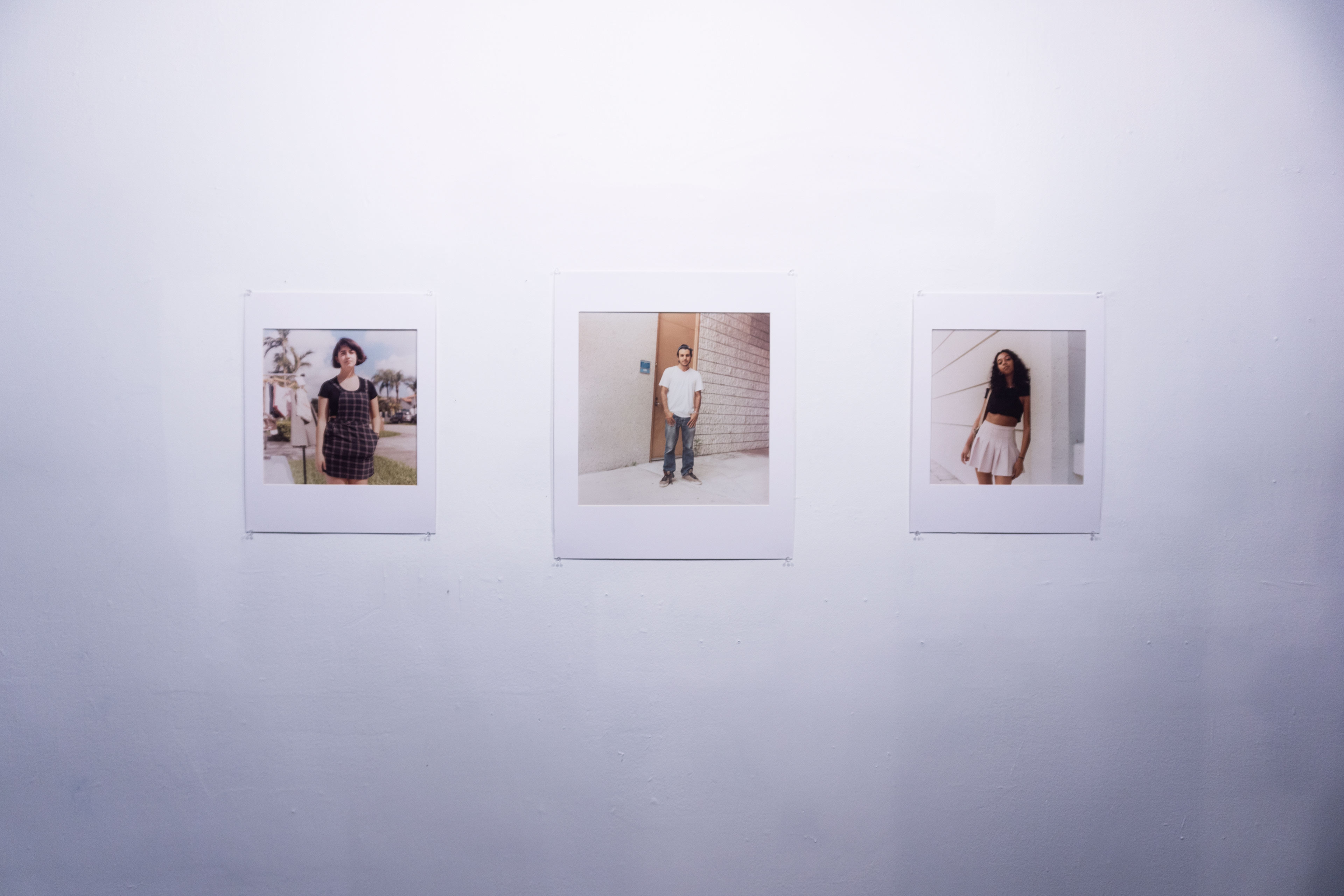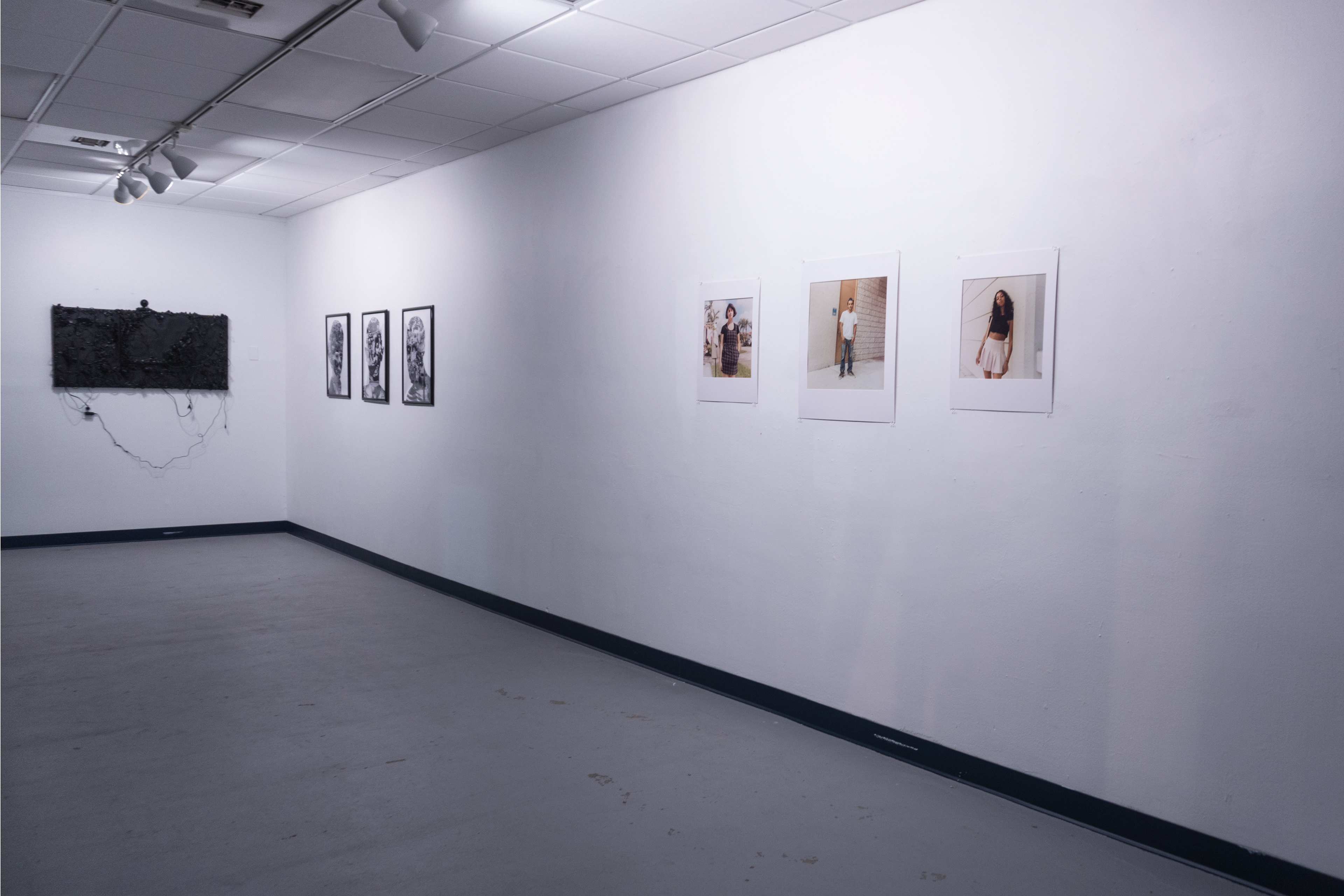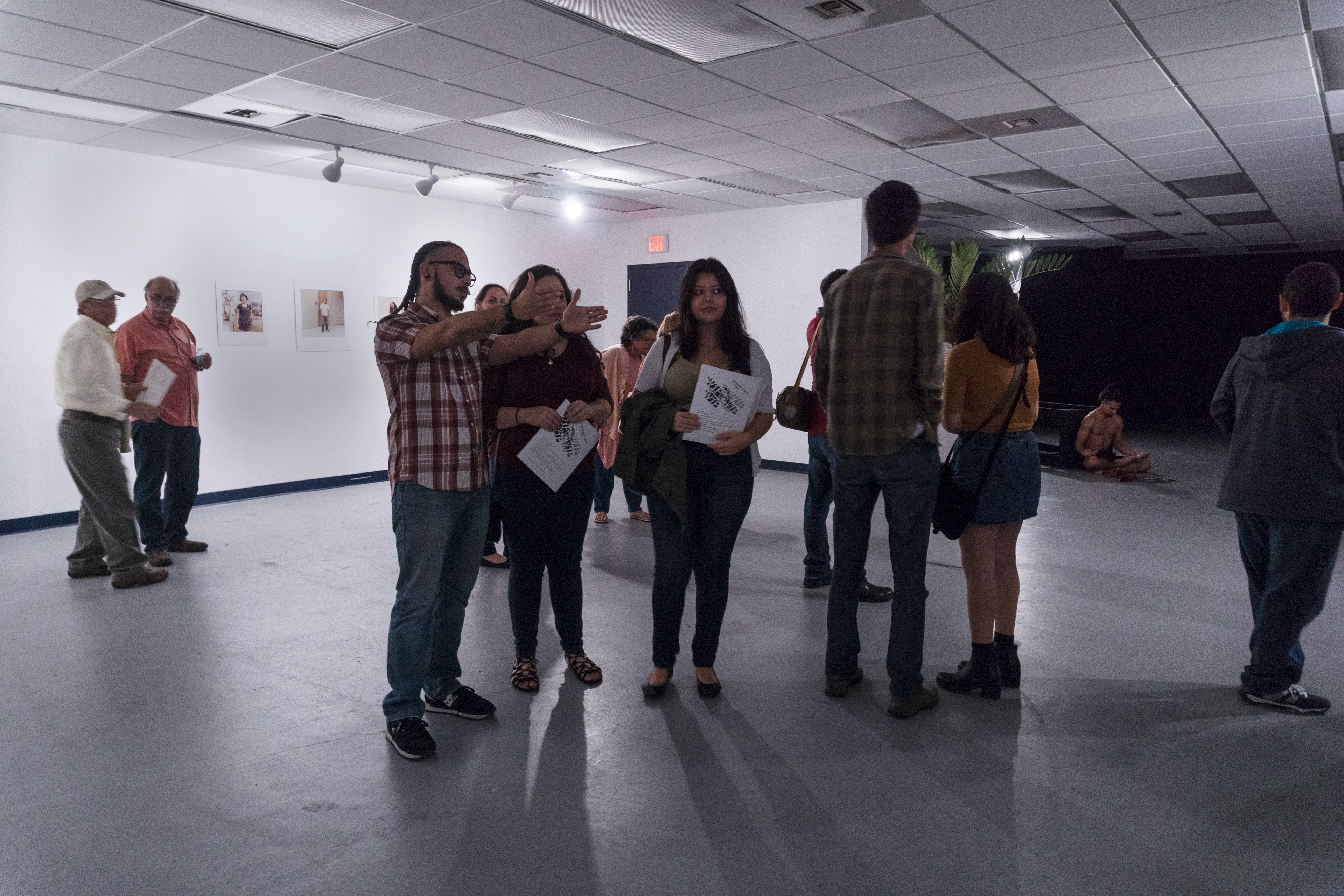 Johanna Altamirano,

Ordinary Stranger

, 2017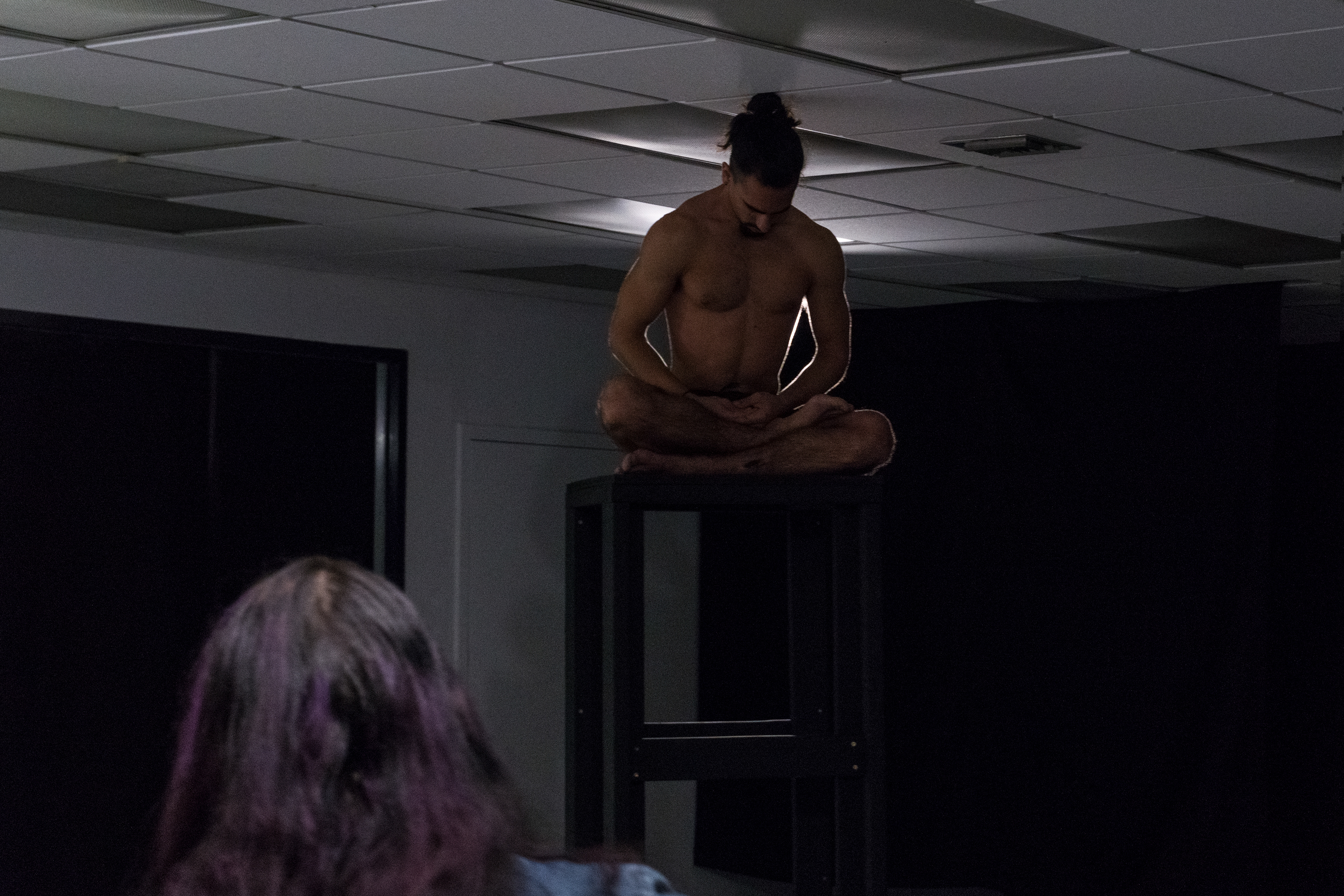 Justin Leary,

Inner Conquest

, 2017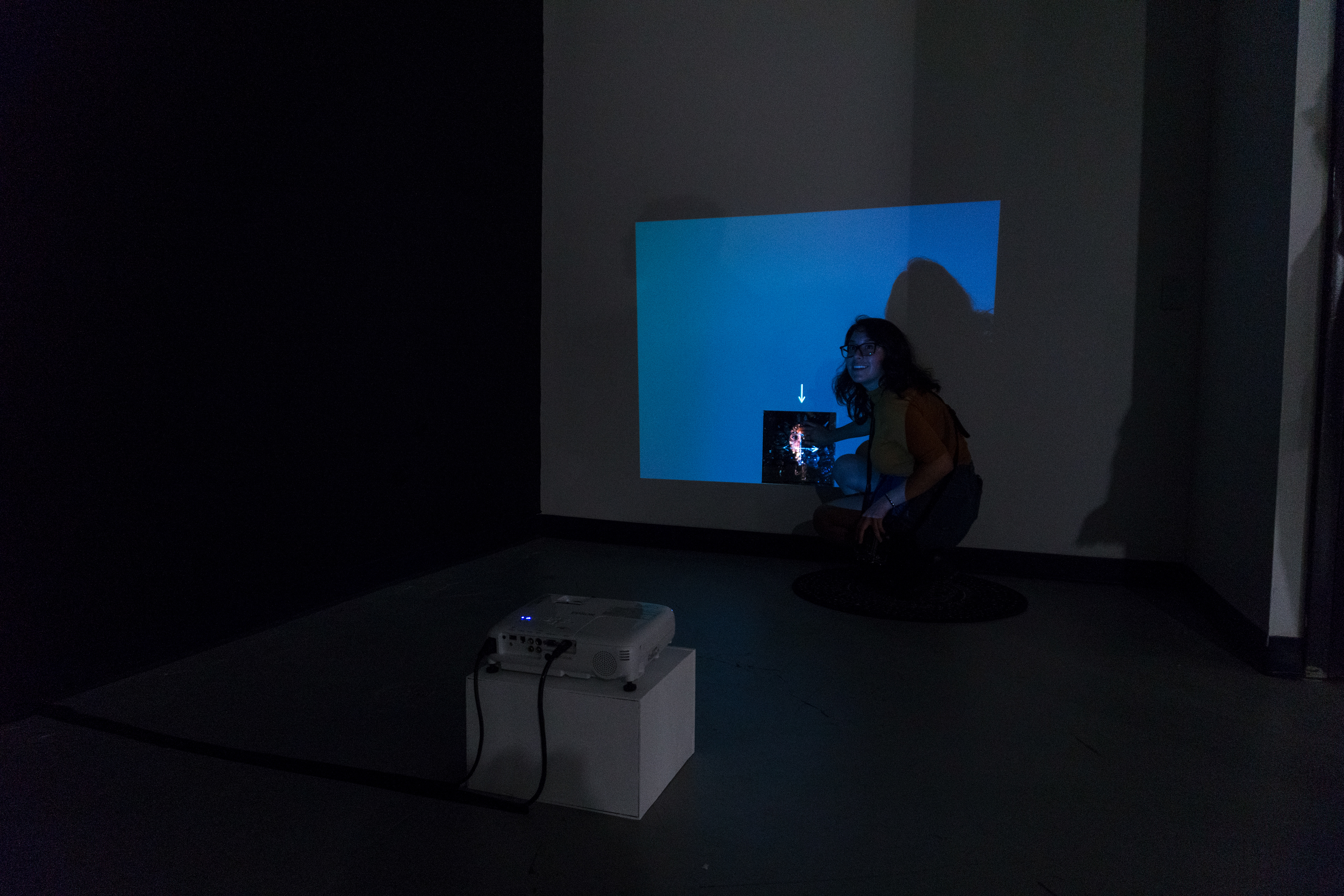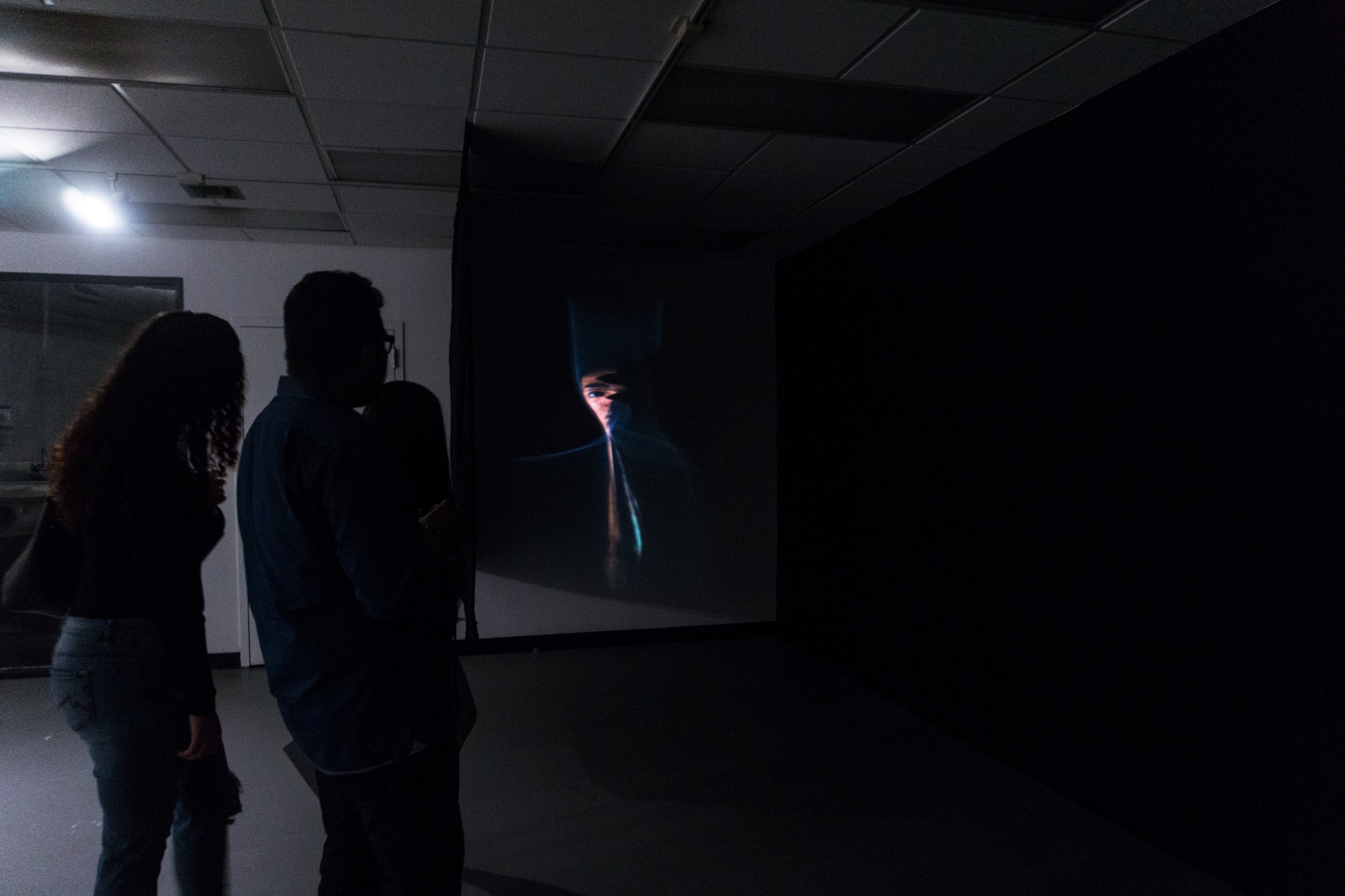 Crystal Alyssa,

Projections

, 2017
Acrylic mirror sheet, light projection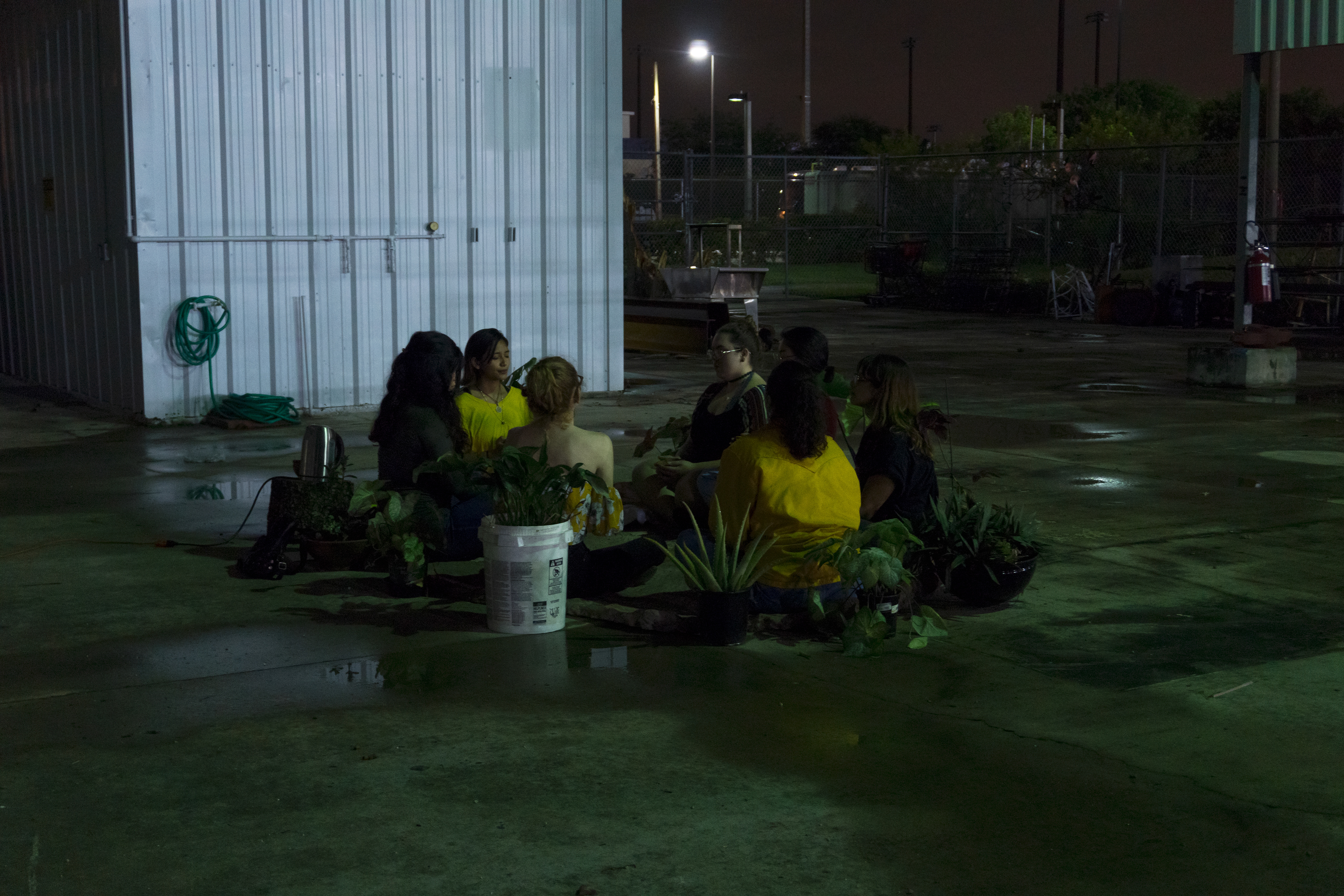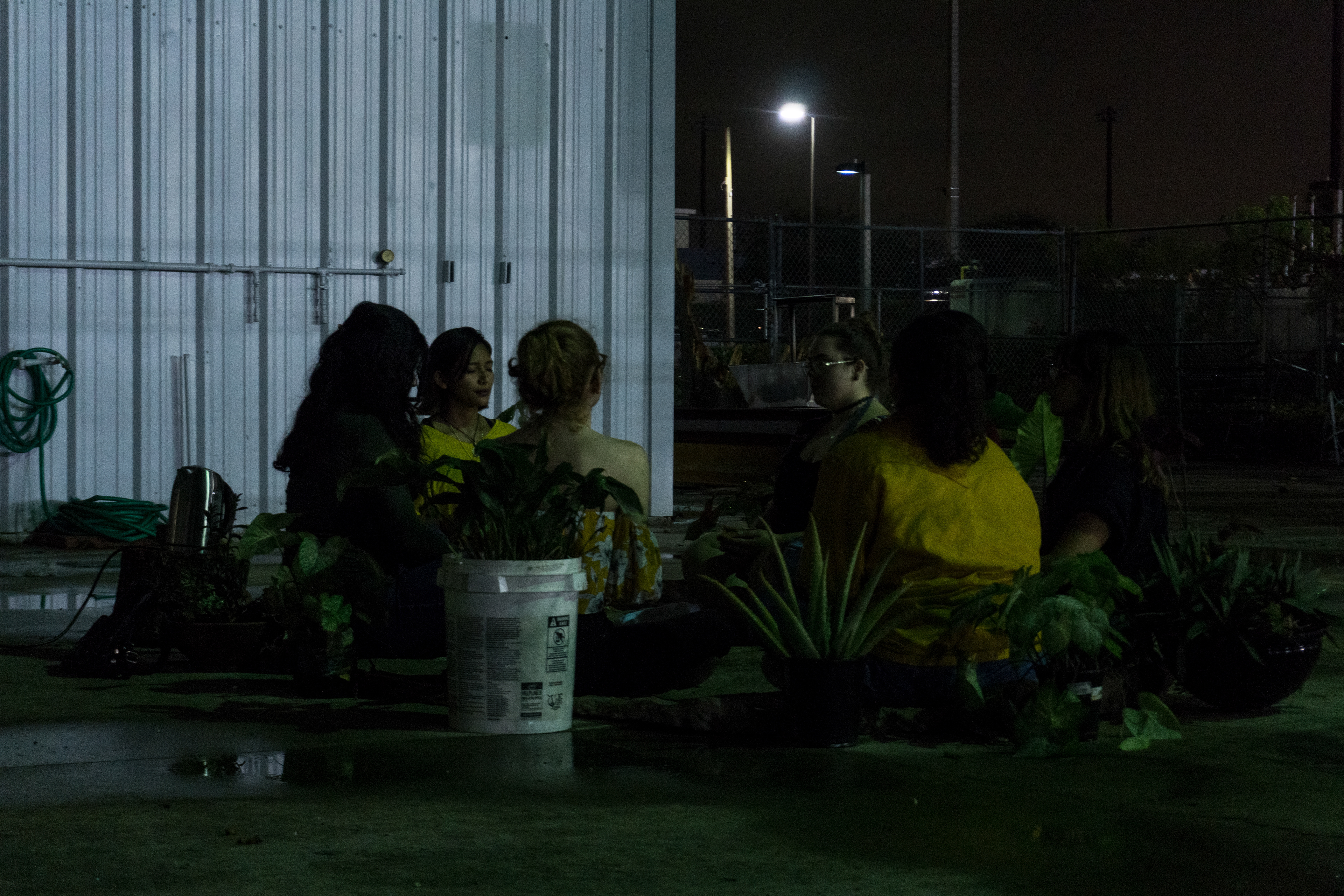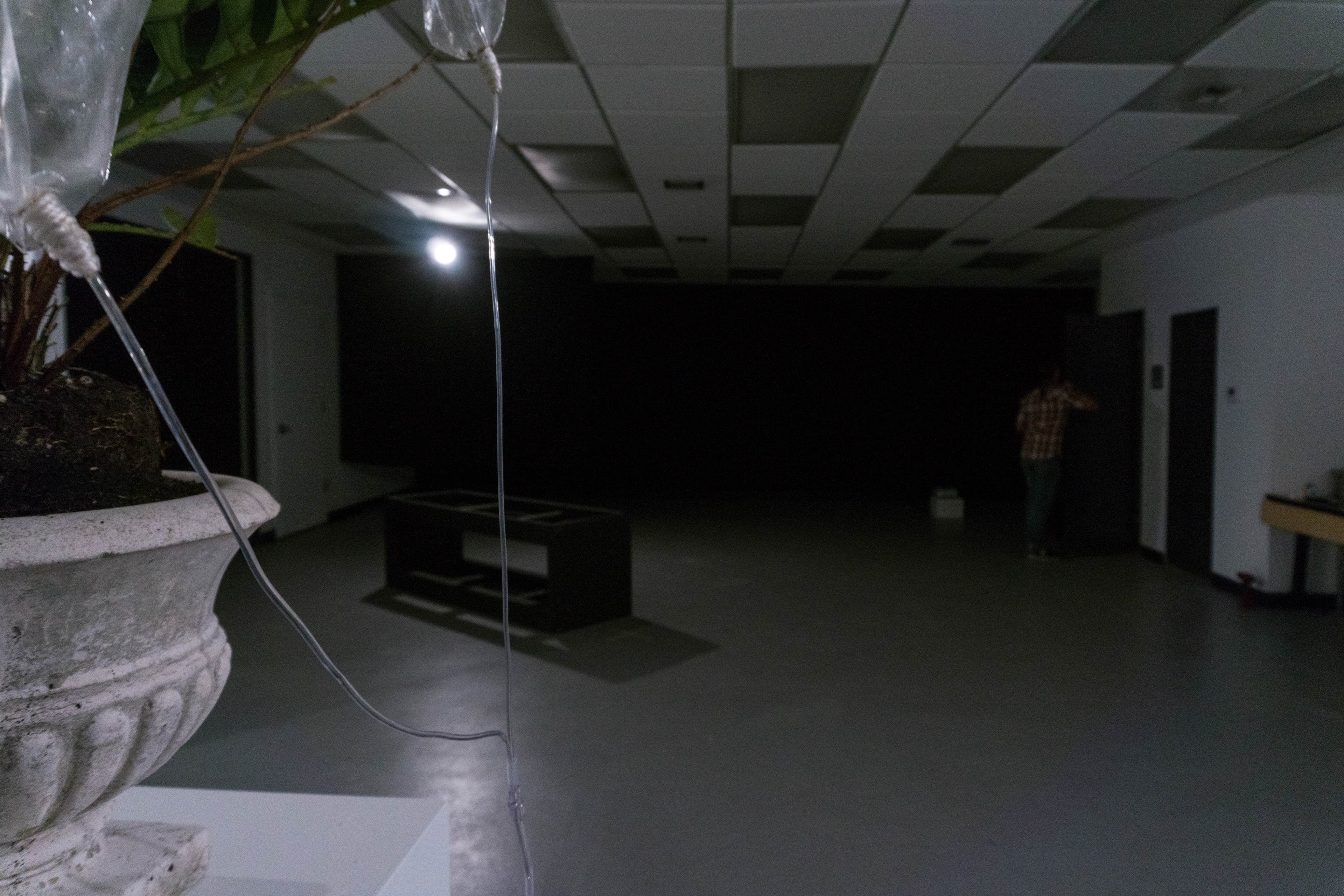 Shirley Chong,

Tea Party: Nurture/Nature

, 2017
Terra-cotta, adobe, chamomile tea leaves, plants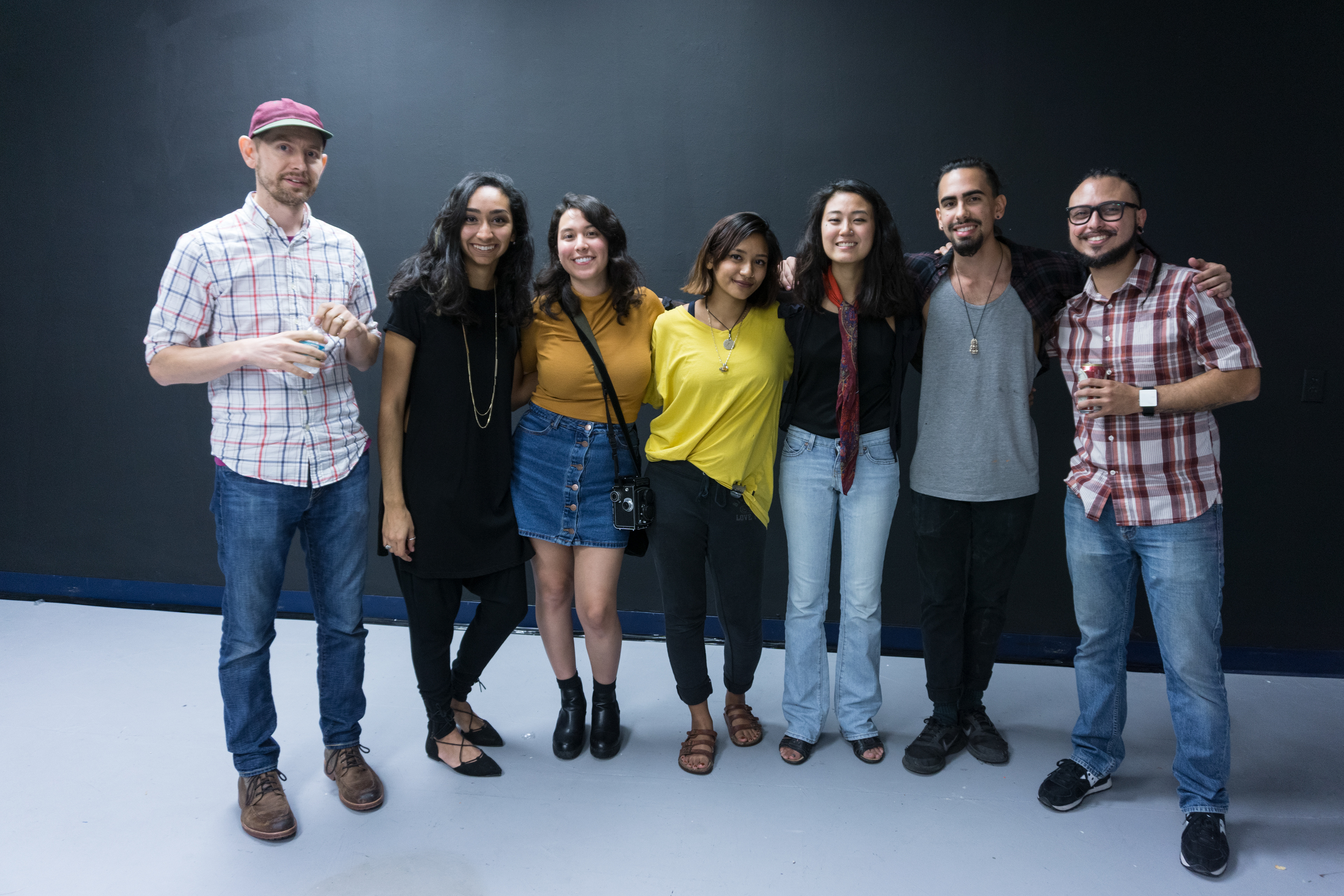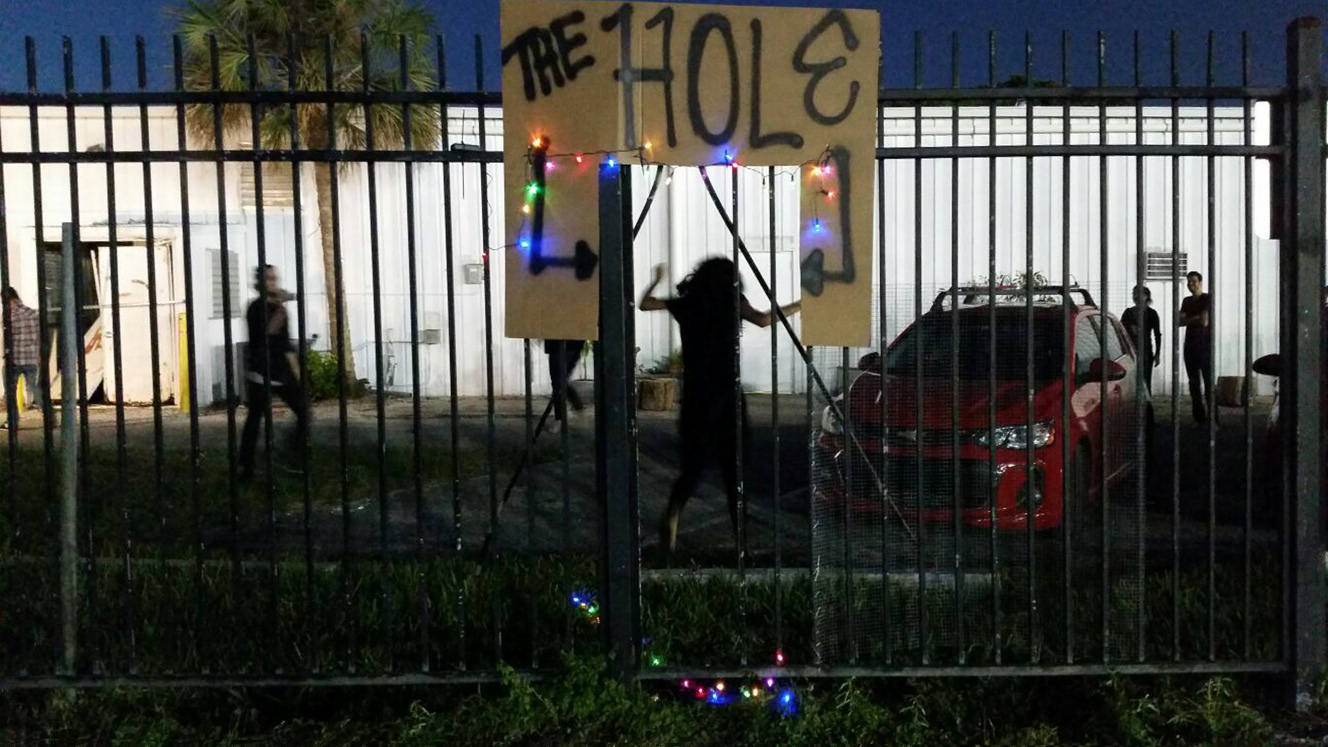 Left to right: Benjamin Zellmer Bellas, Crystal Alyssa, Johanna Altamirano, Shirley Chong, Alisa Steele, Justin Leary and Hugo Aldana Jr