There Is No Alternative

 is an exhibition produced by W1P and lasted for only one night. The theme of the show portrayed a nihilistic outlook on our current systems in society and how some systems, especially capitalism, have convinced many people that there is no better way to construct a society. The phrase "there is no alternative" is a slogan that is often used by British Prime Minister Margaret Thatcher to promote globalized capitalism. It is often used in the economic industry to refer to "Free" markets.
The idea behind this catalogue's design was to visualize the idea of this capitalist system and how the game makers of that system portray. I decided to devise a grid system that is closely inspired by Josef Müller-Brockman and the catalogue itself is a singular poster. It is initially folded up as a book but gives the audience no other alternative but to read it exactly how it opens and exactly in the order I have designed.
Cultural Producers: Crystal Alyssa and Hugo Aldana Jr
Design and Writing: Crystal Alyssa
Installation and Lighting: Hugo Aldana Jr
A group exhibition presenting conceptual work based around the theme of a nihilistic outlook of humanity's current systems responsible for delayed social progress.
We are forever faced by issues within our systems. There is a constant struggle as some demand to see progress, but there is a demand. Yet, a belief has been engraved within our society by a smaller class. The belief that some action taken to further along our progress may be useless and there is no other option. While those at the top continue to line their pockets on the back of millions; how did a group of people become in charge of our system? How did they convince us that There Is No Alternative?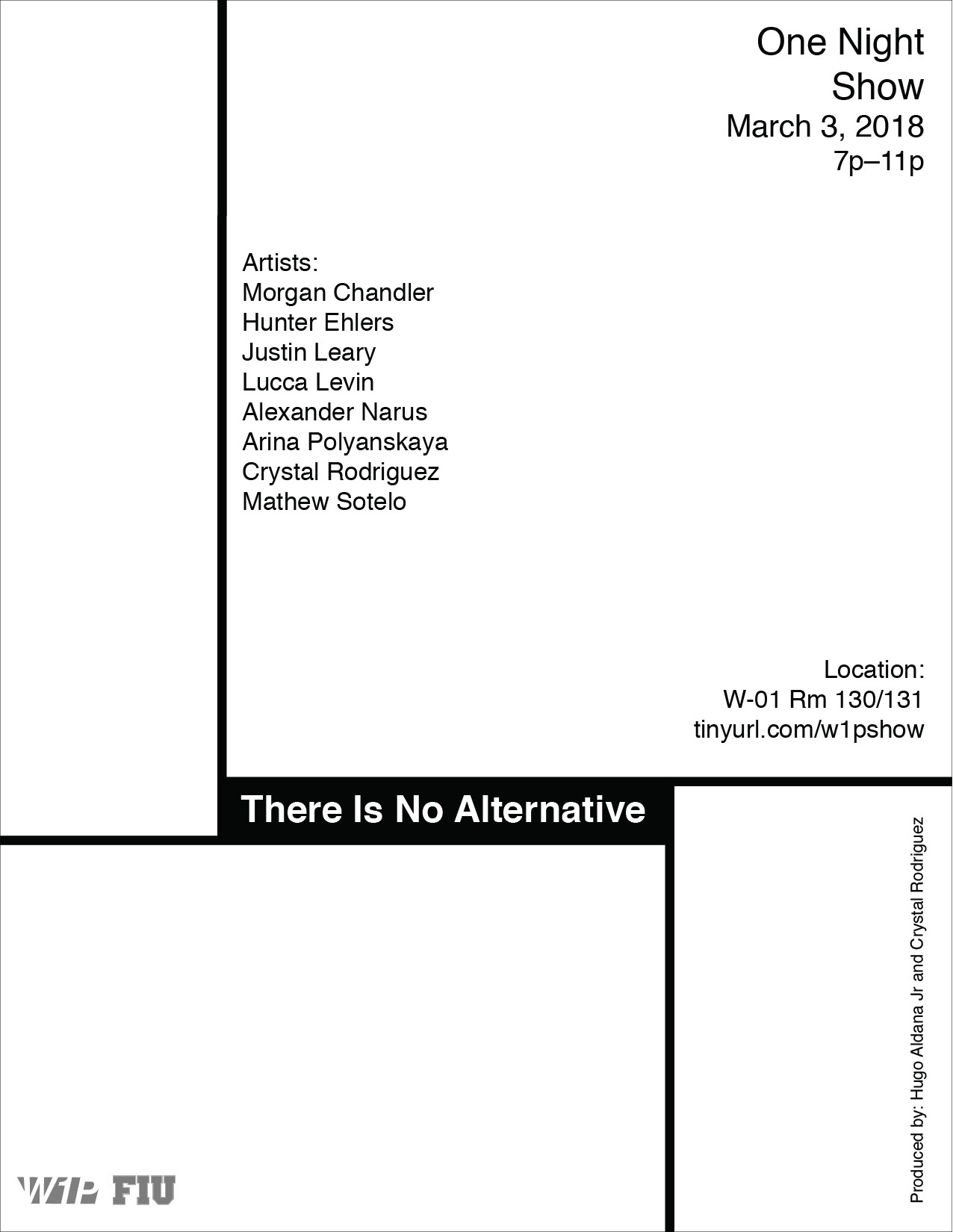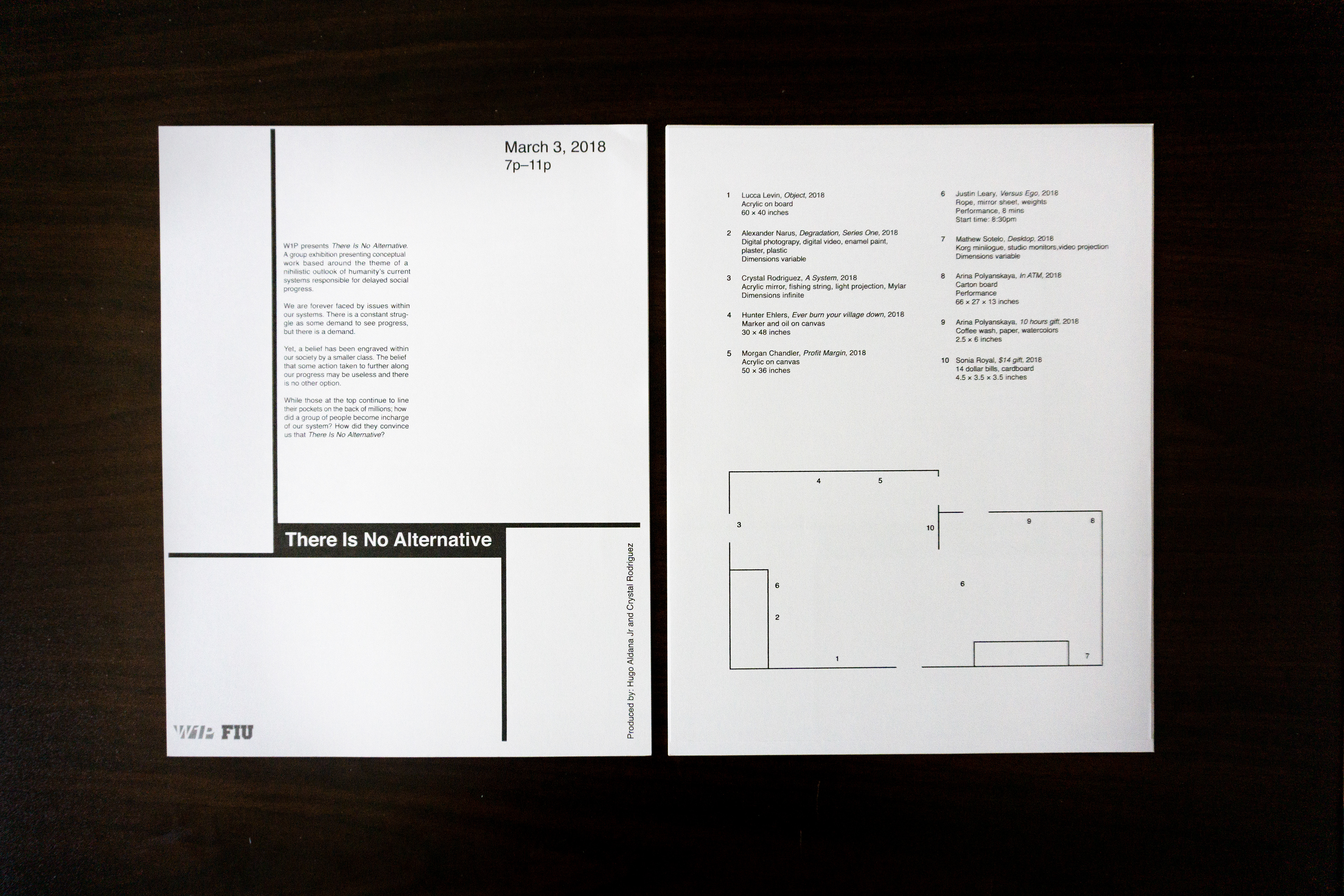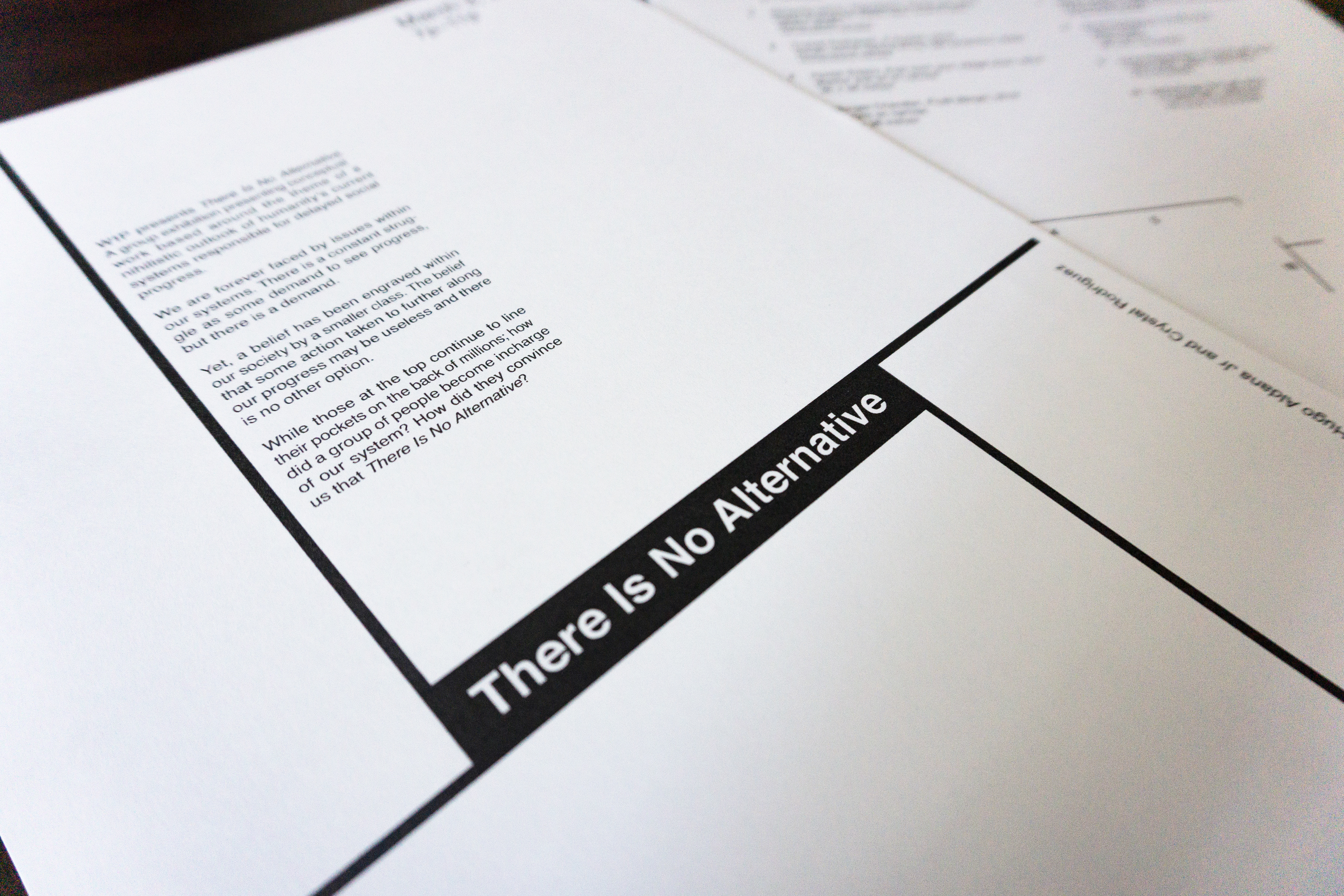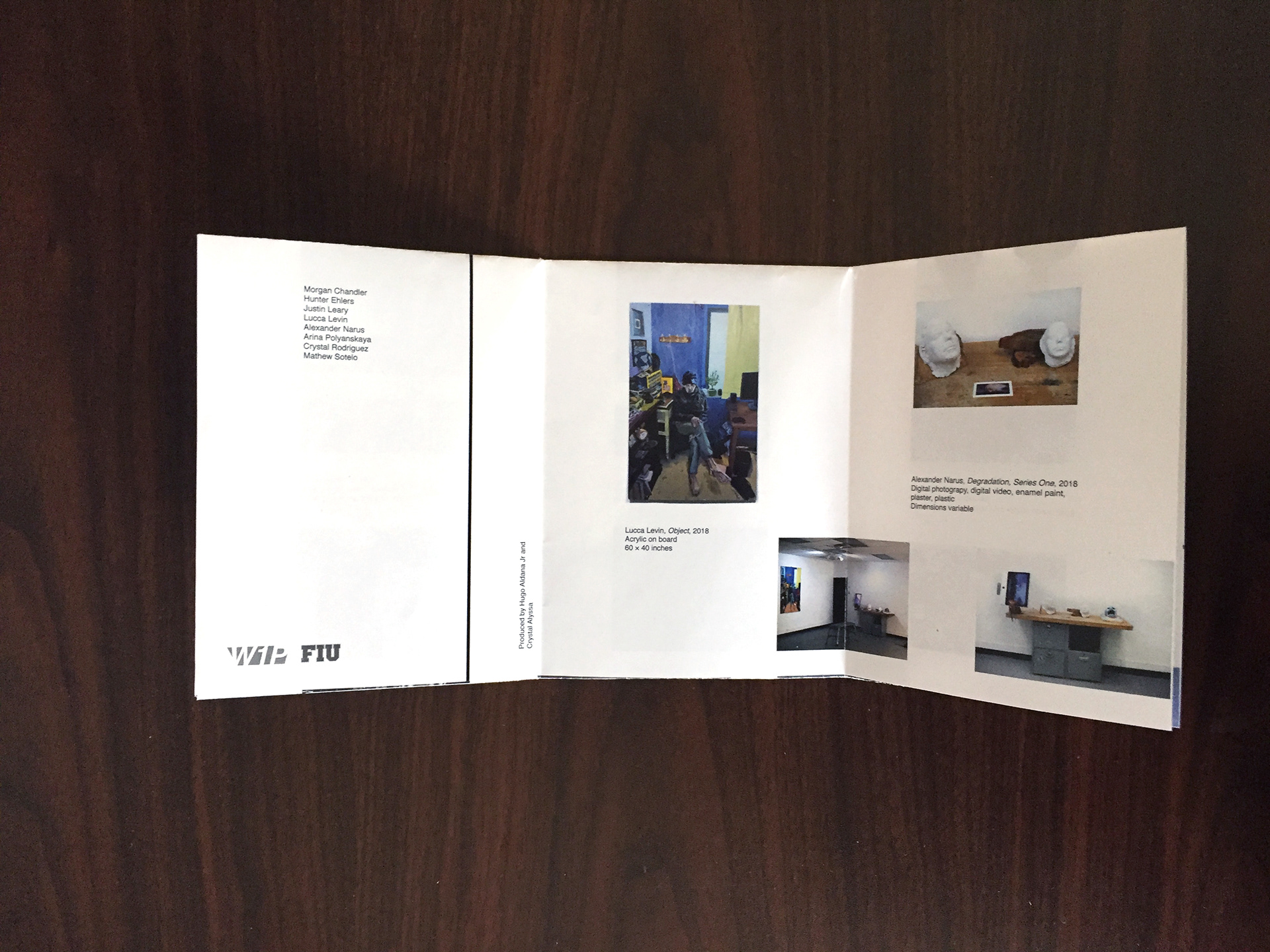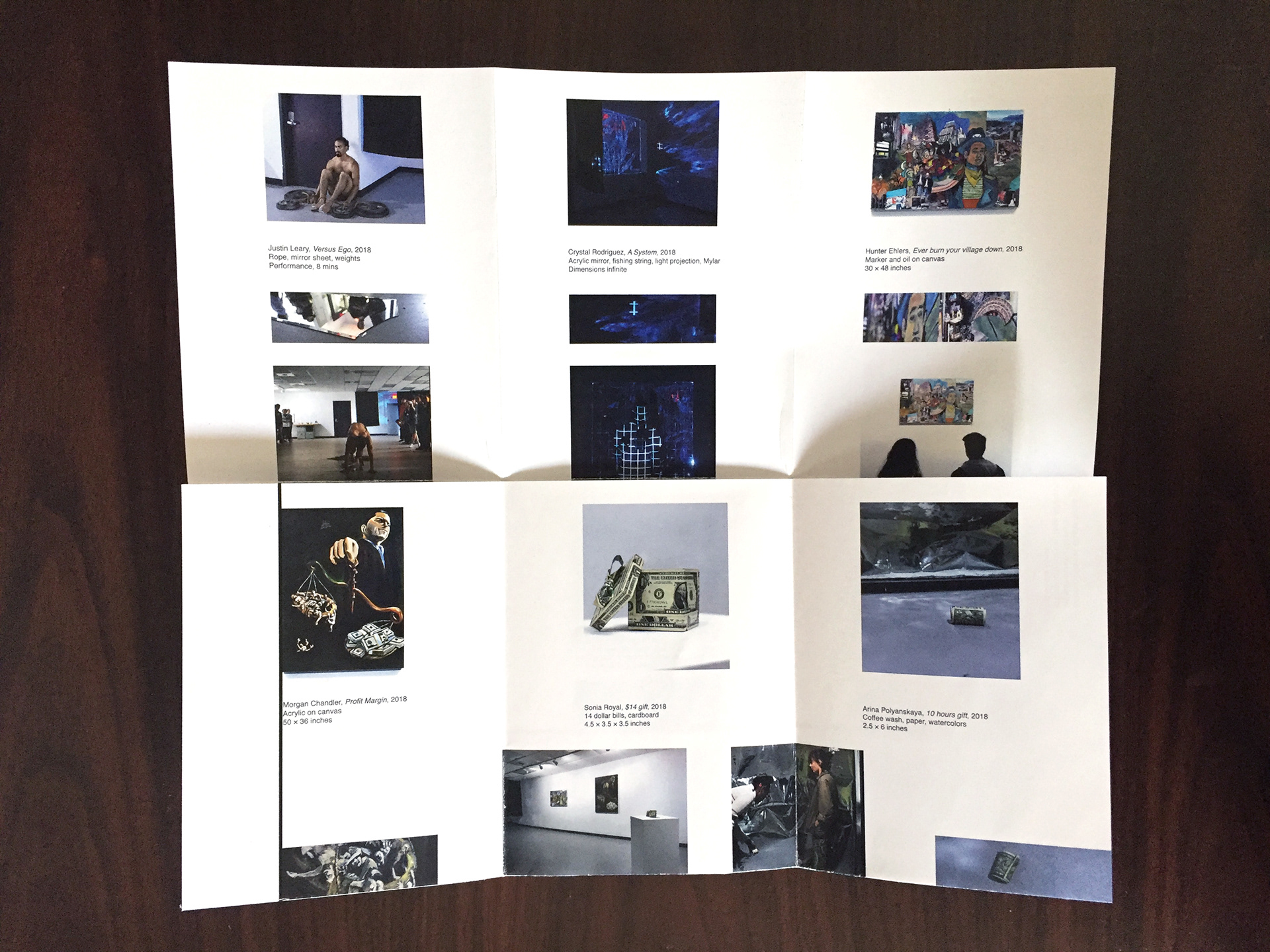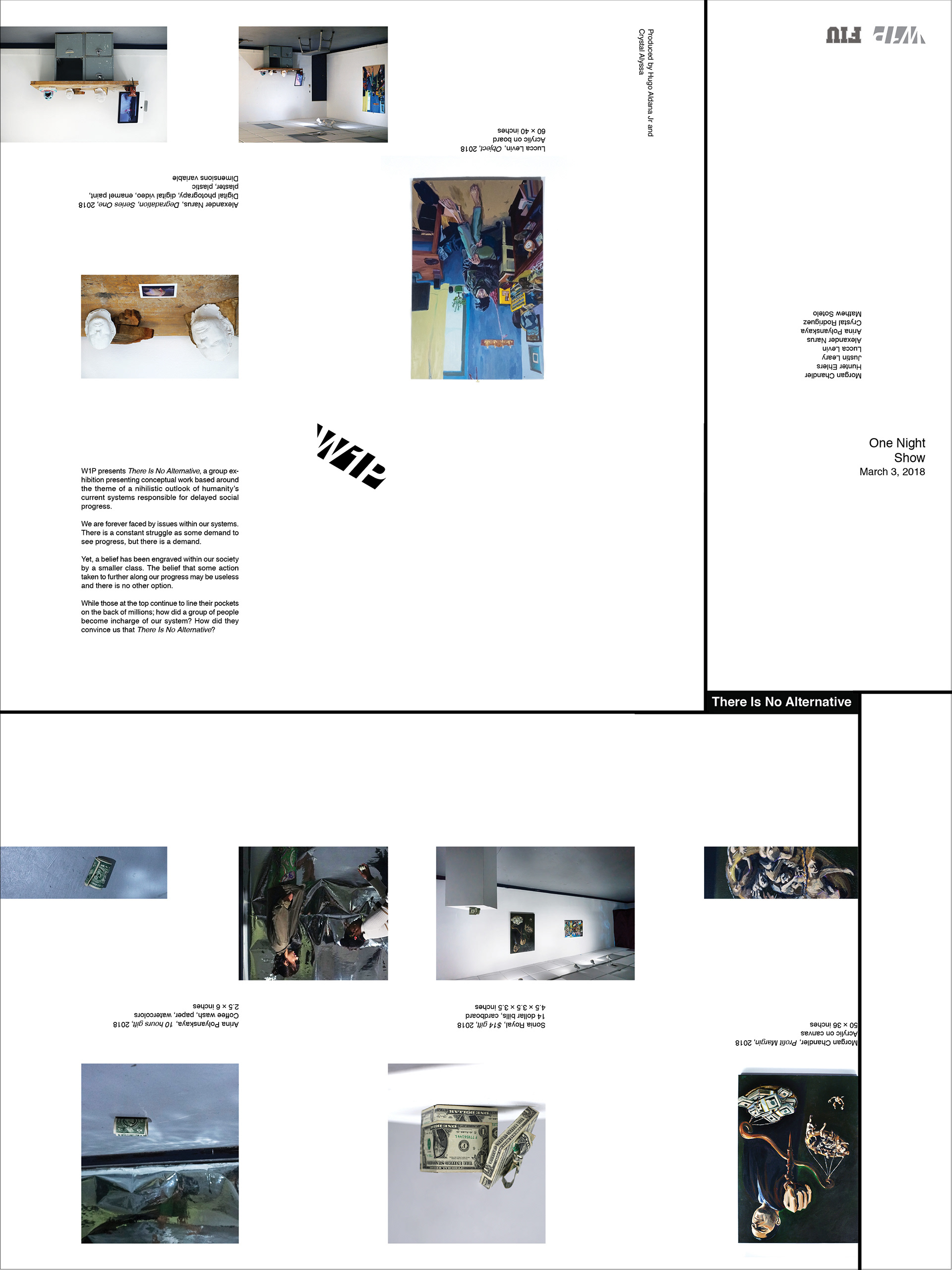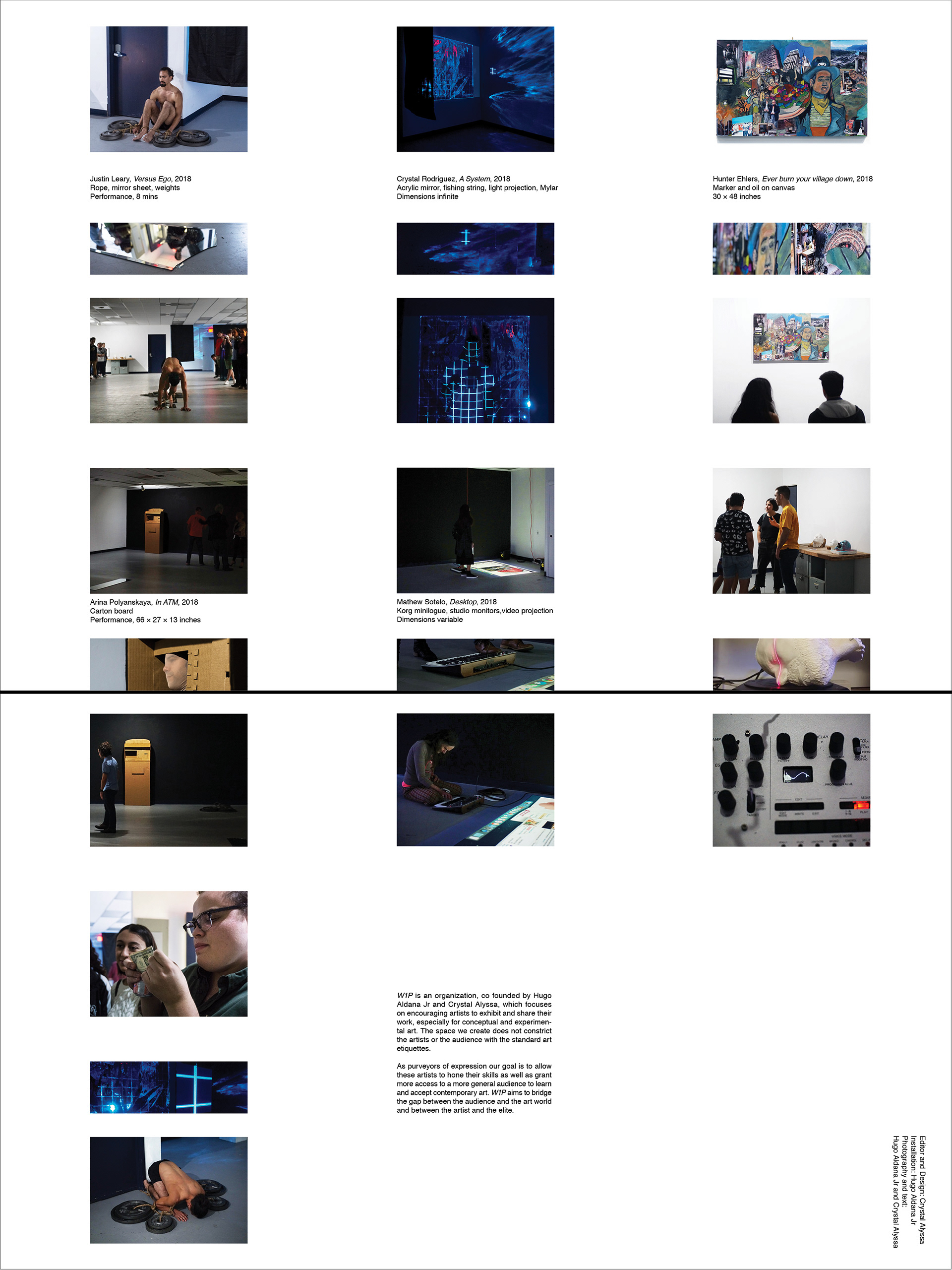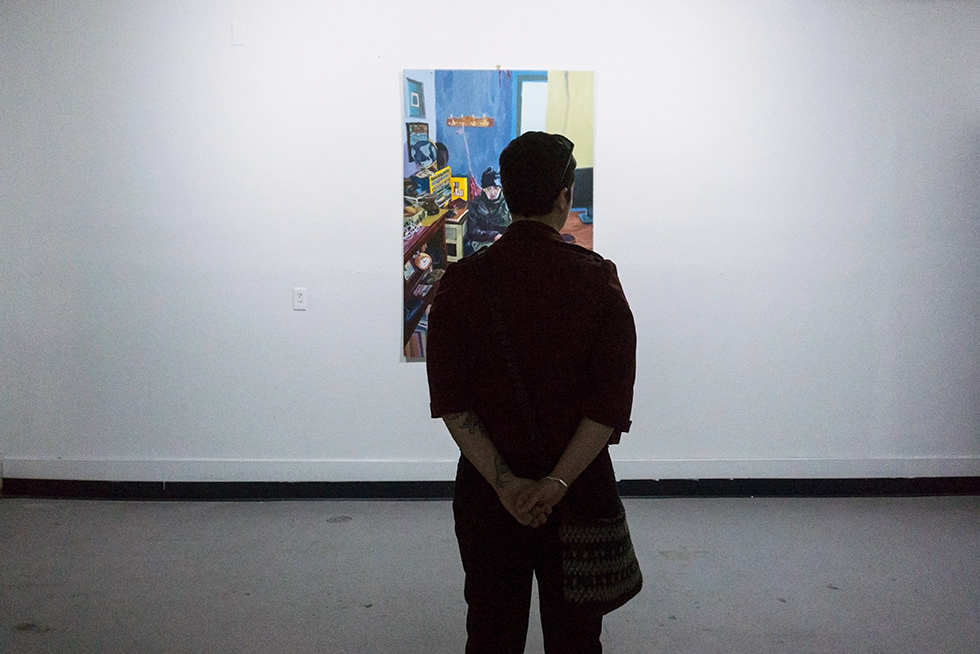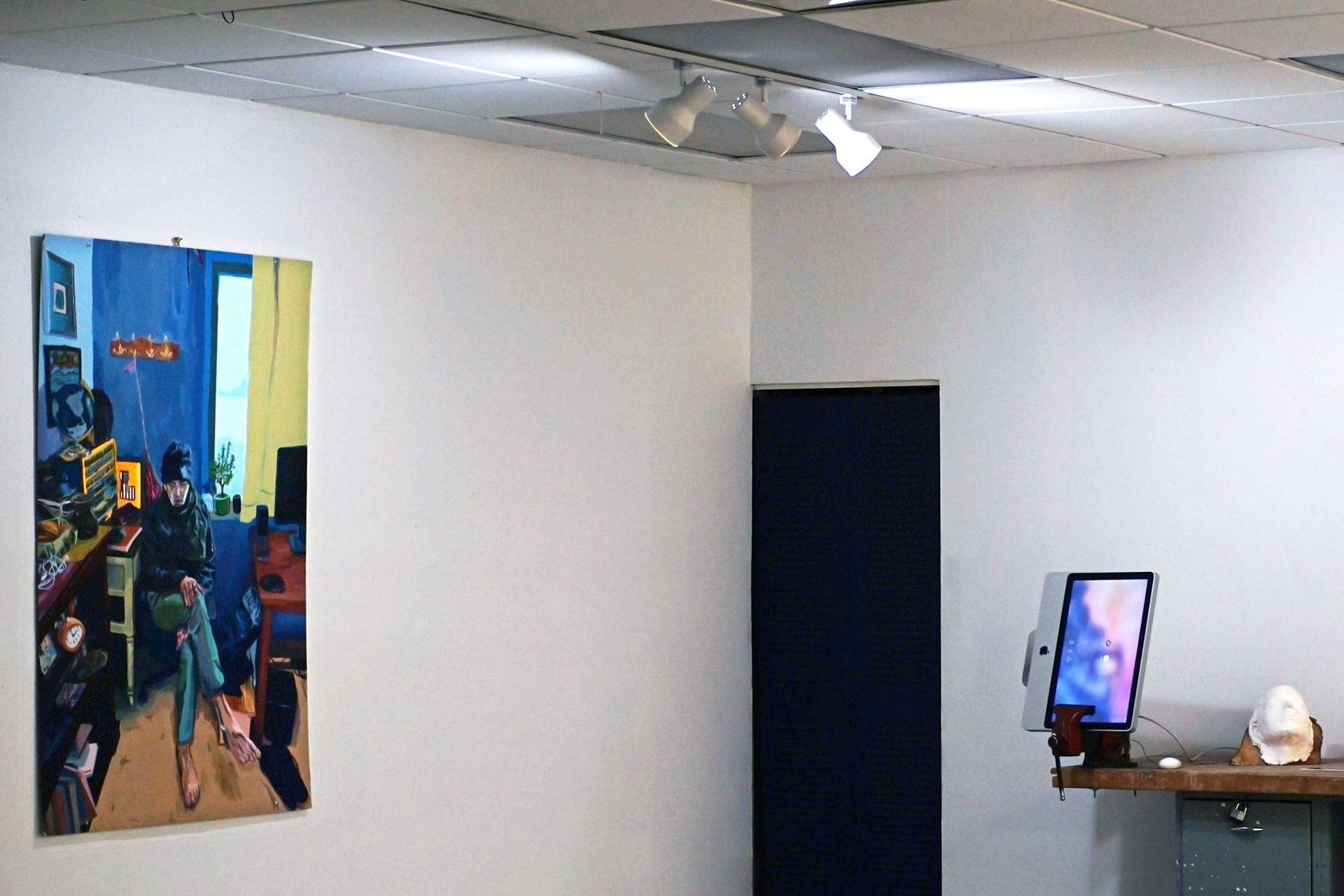 Lucca Levin,

Object

, 2018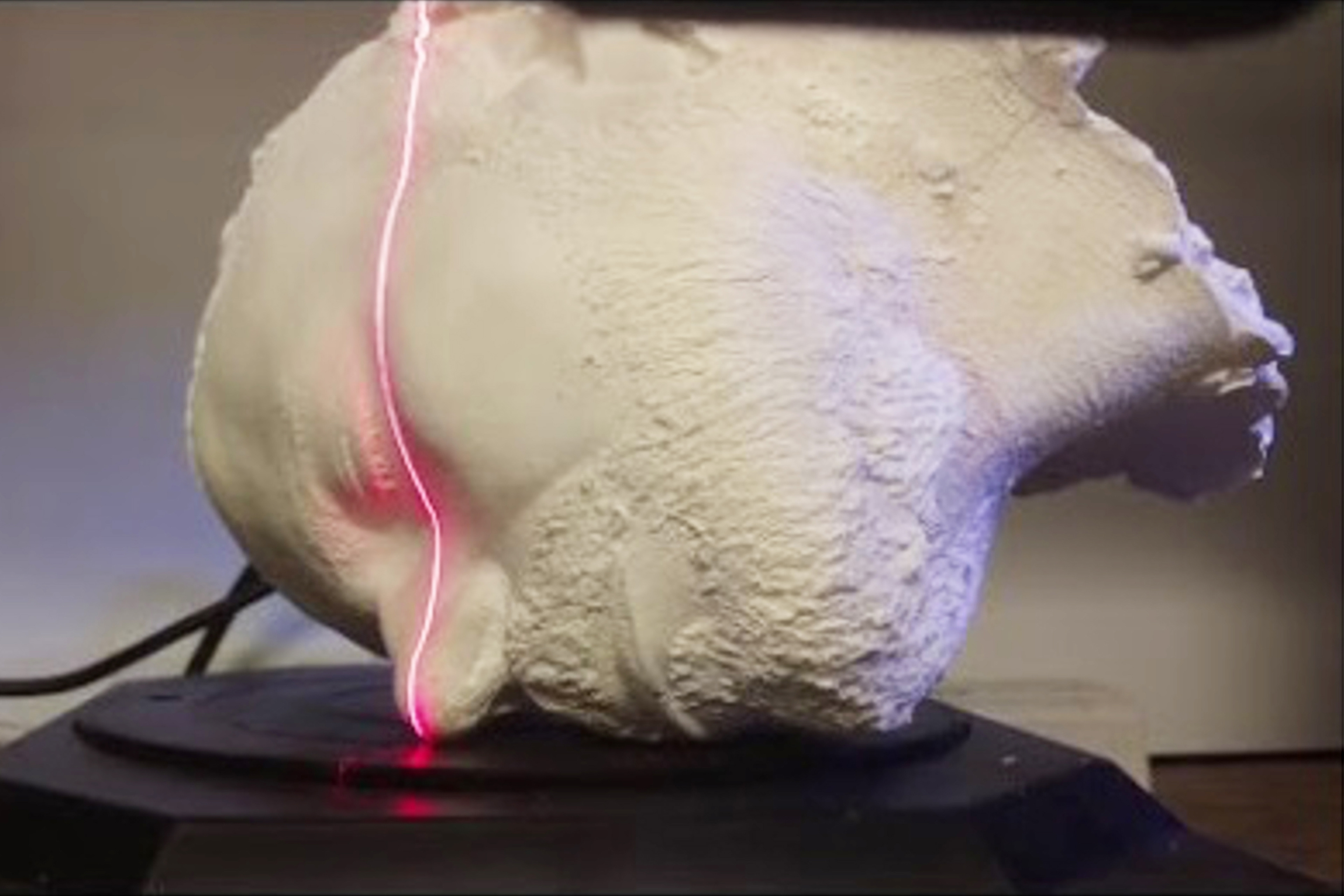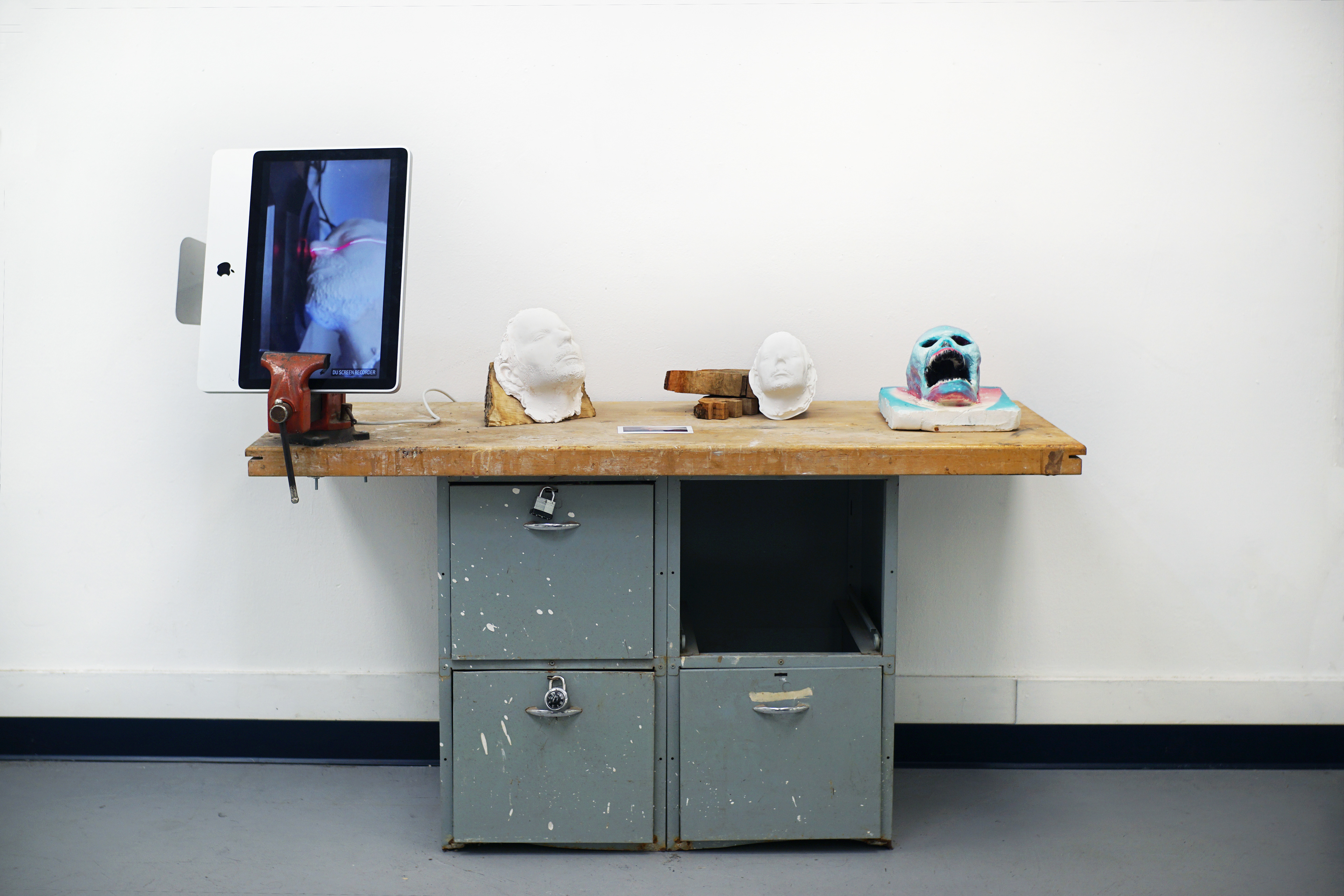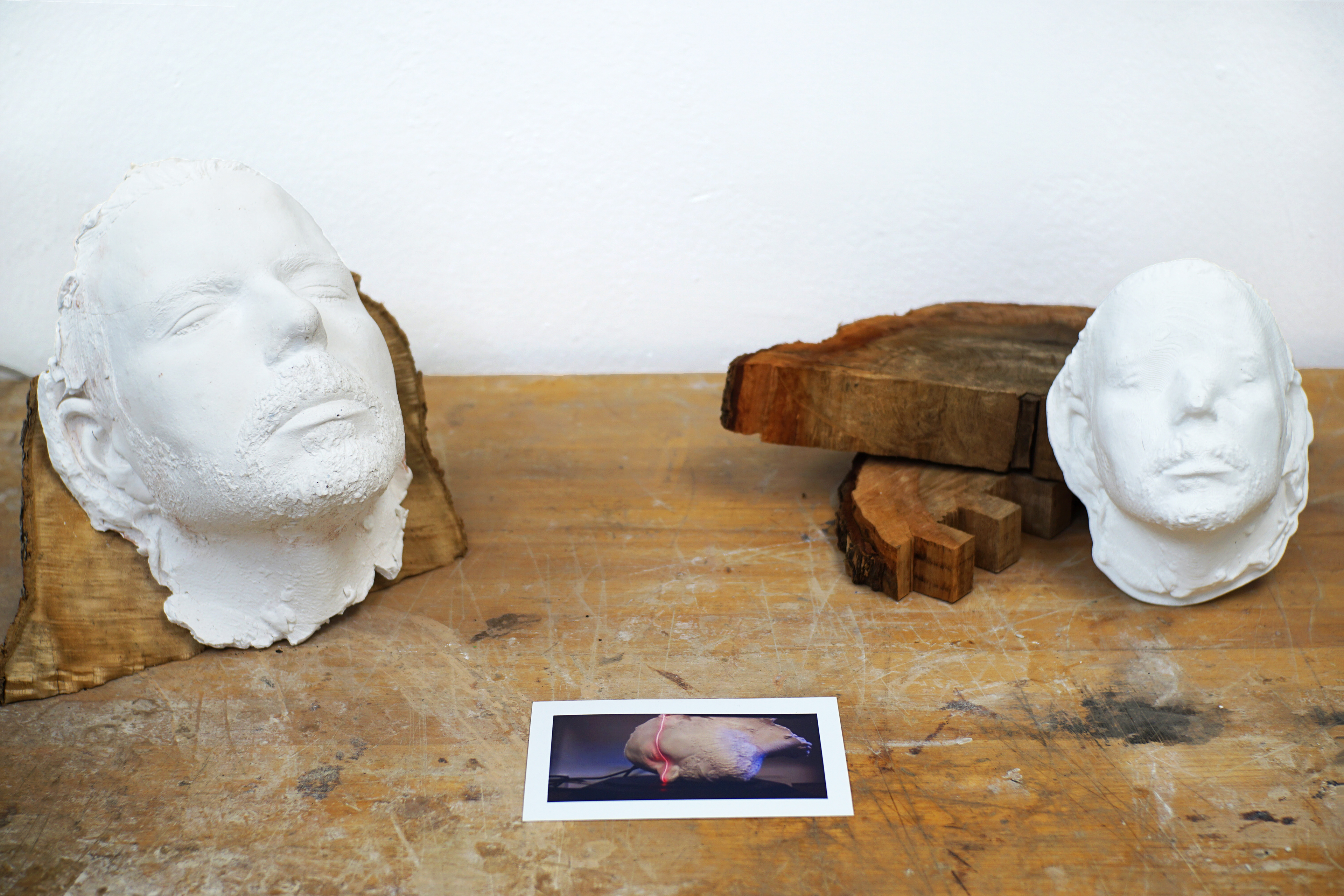 Alexander Narus,

Degradation,

Series One

, 2018
Digital photography, digital video, 
enamel paint, plaster, plastic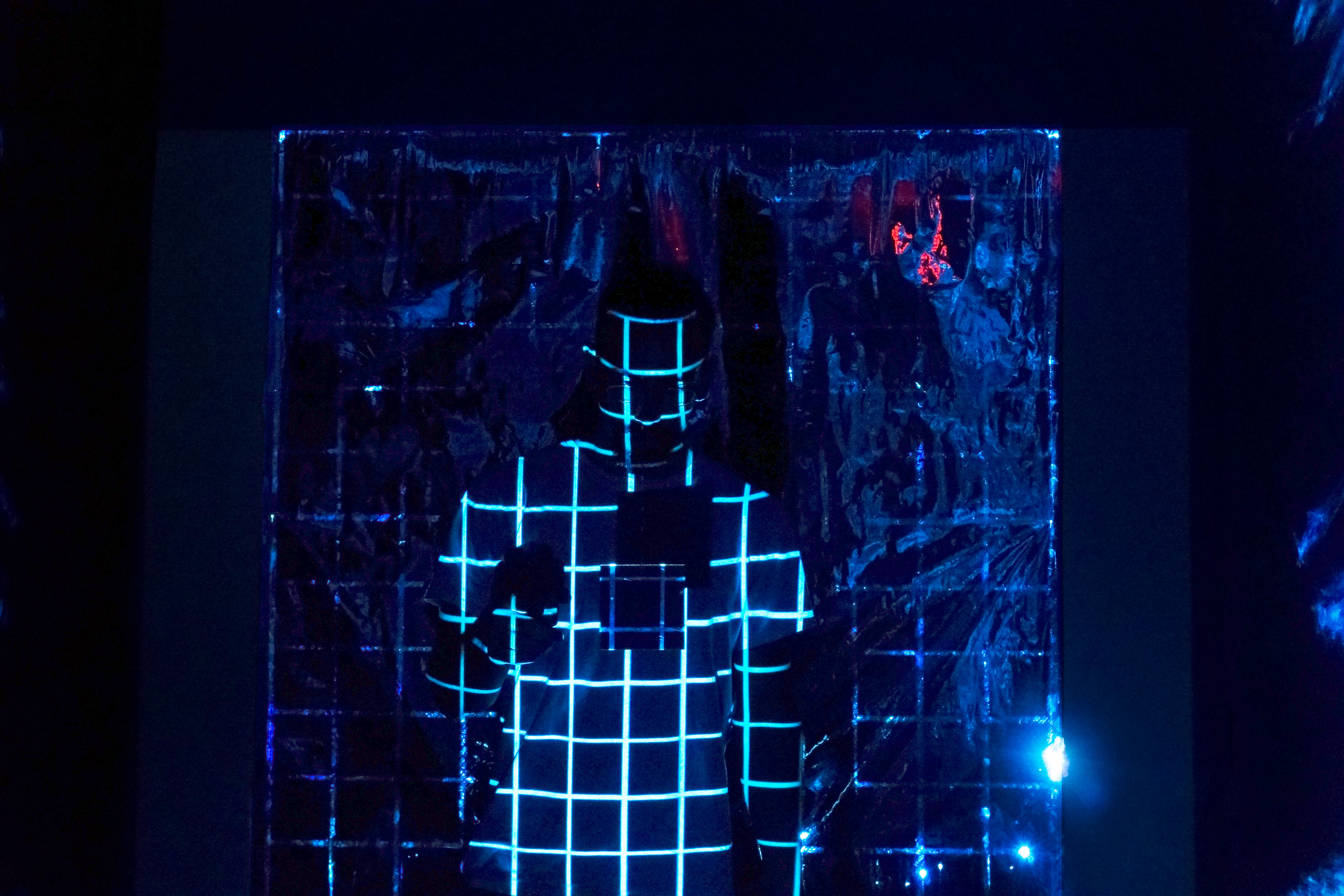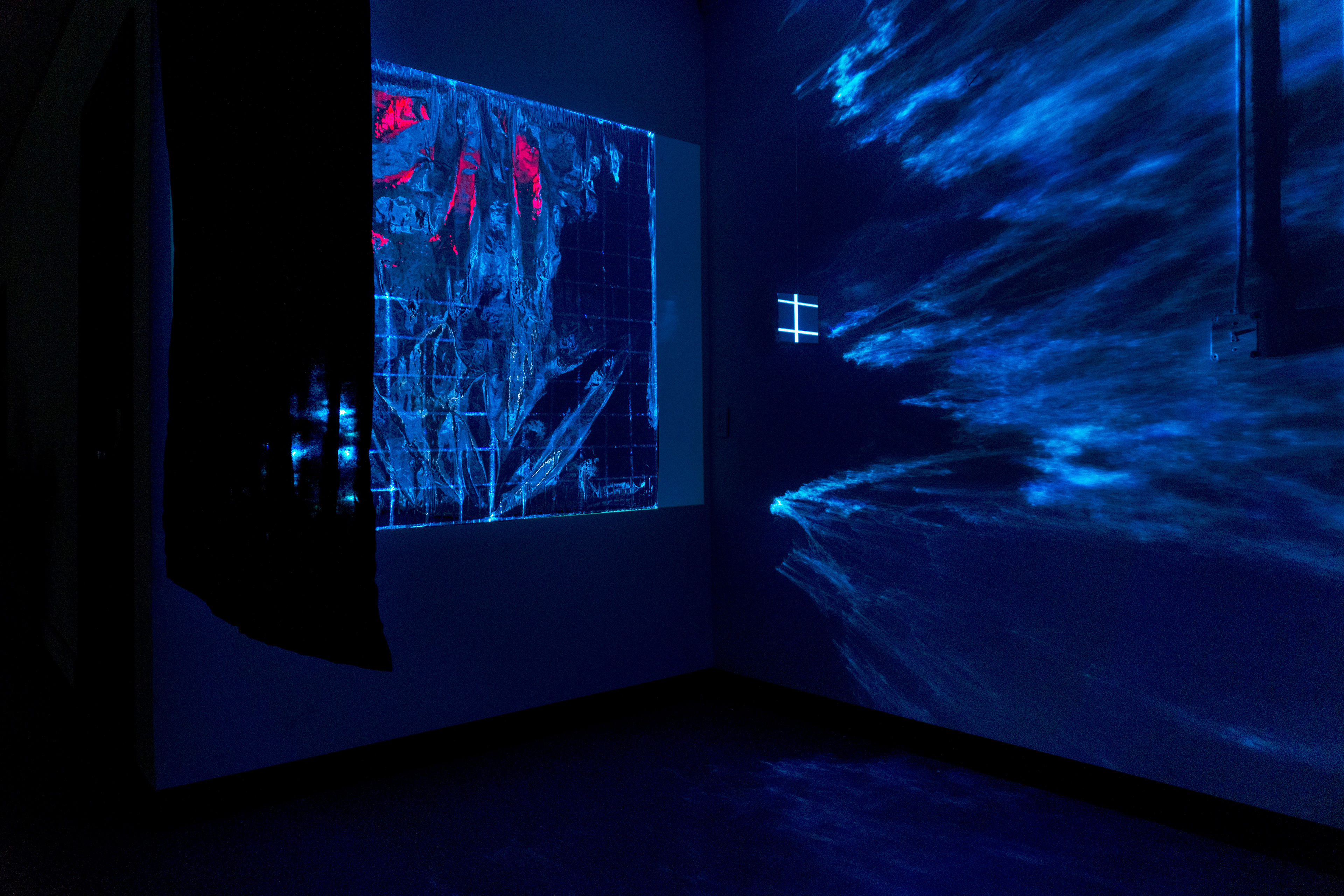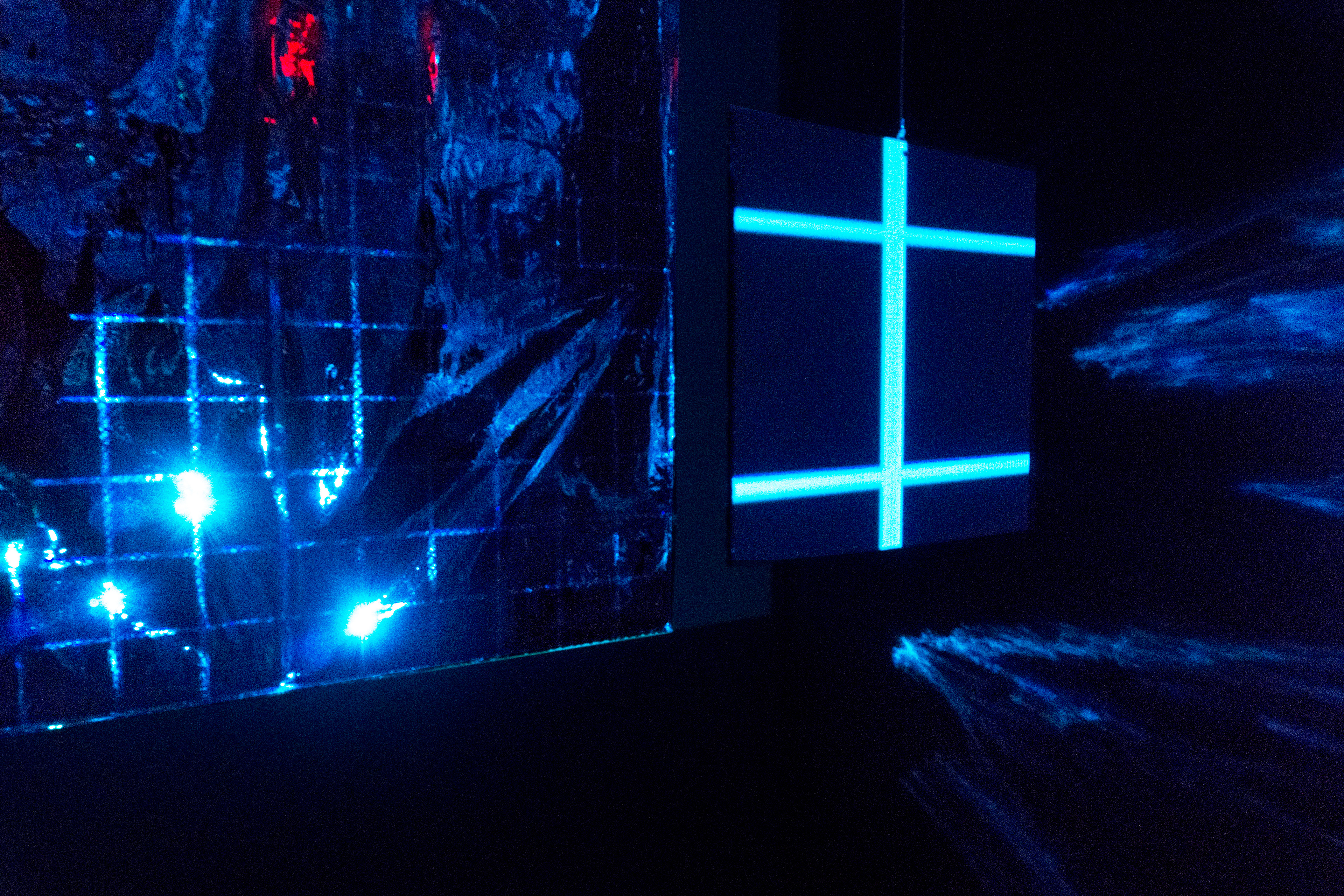 Crystal Alyssa,

A System

, 2018
Acrylic mirror, fishing string, light projection, Mylar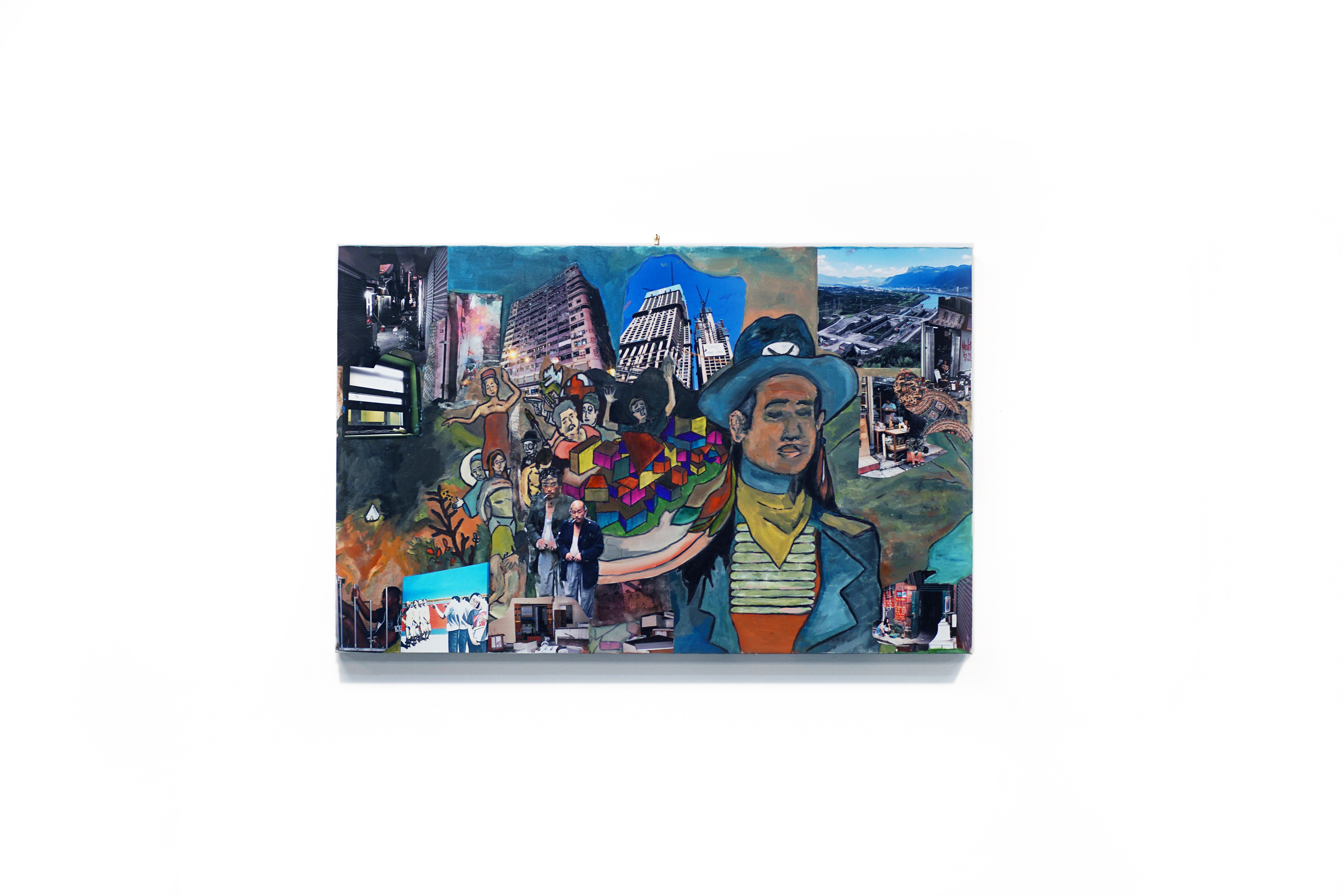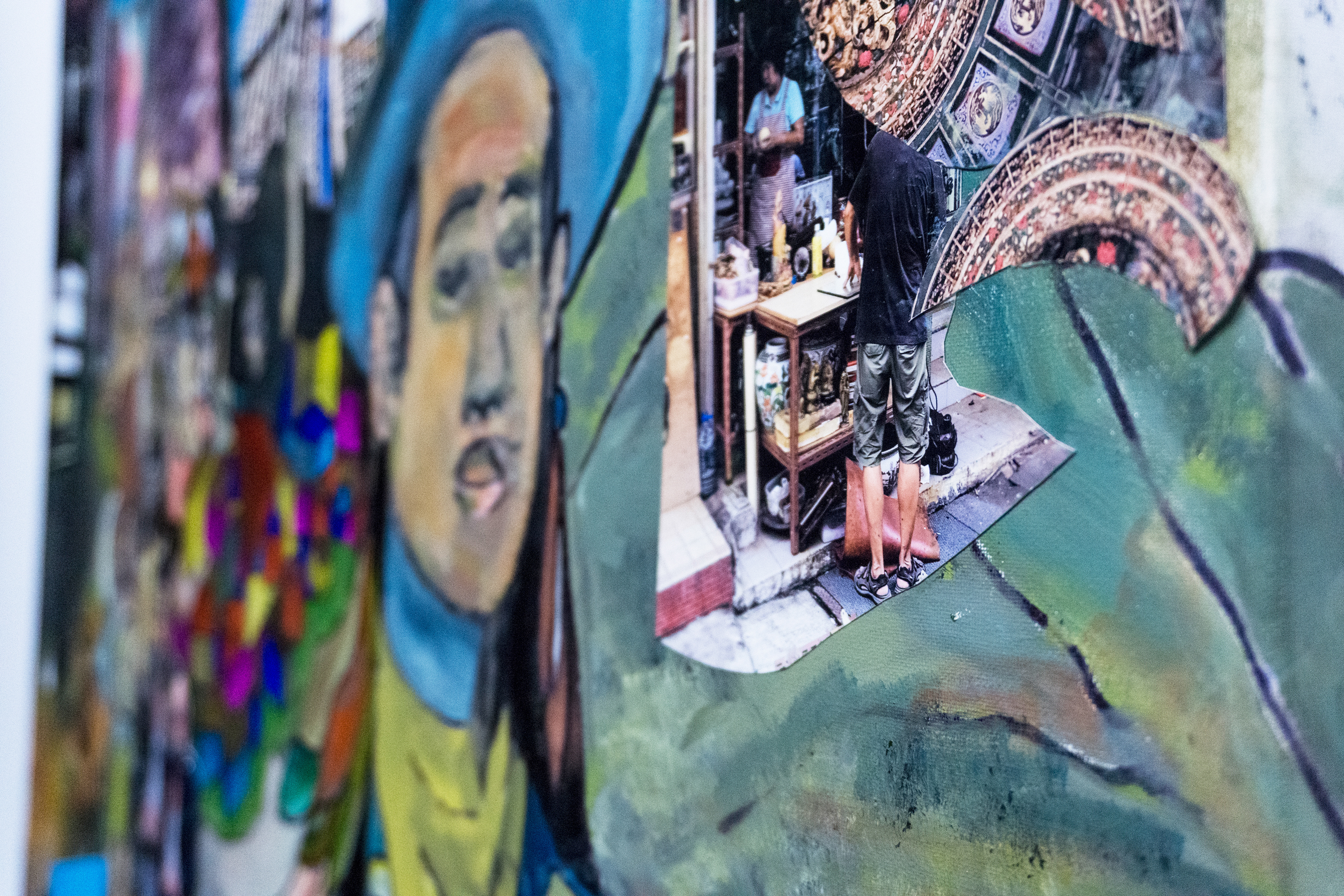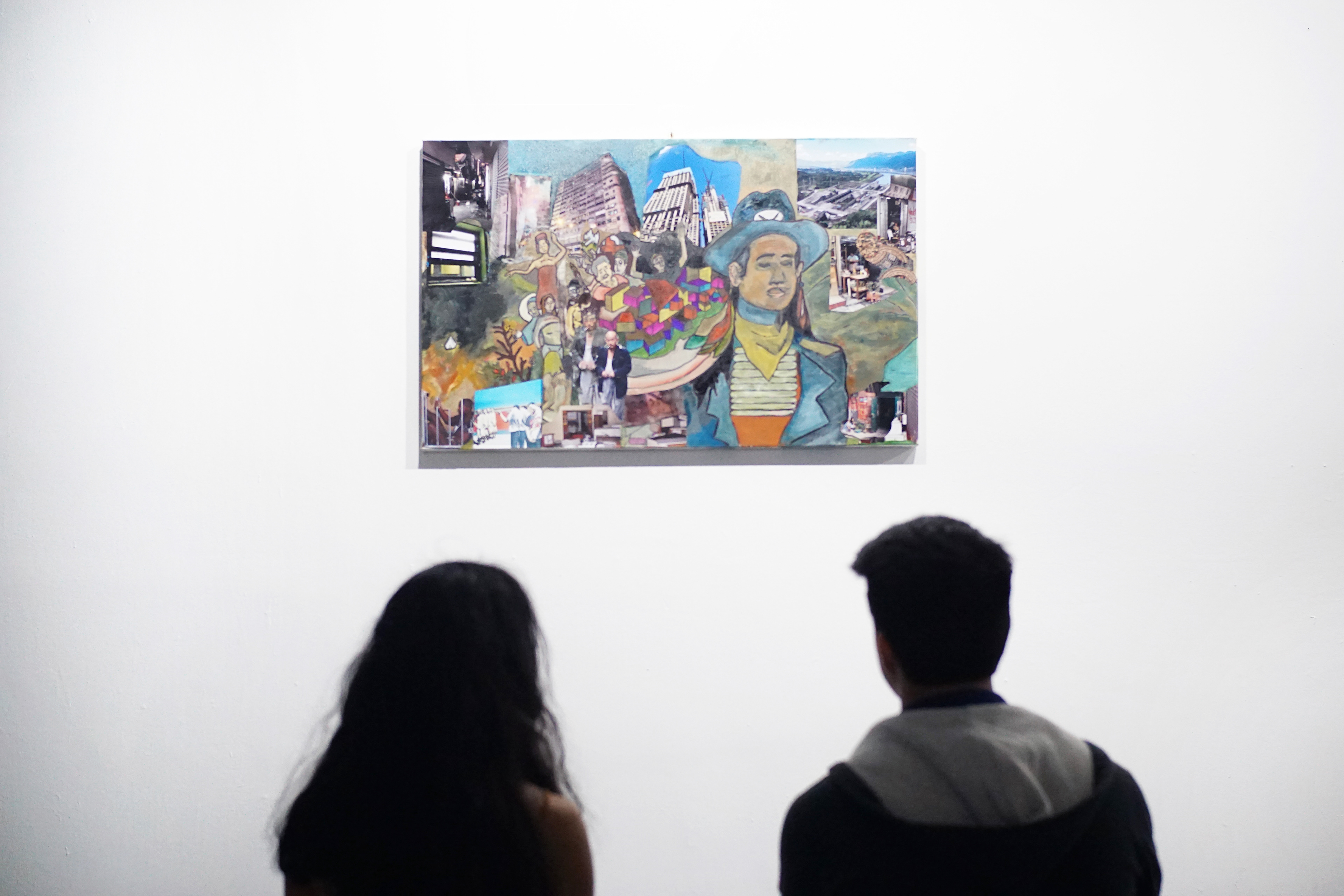 Hunter Ehlers,

Ever burn your village down

, 2018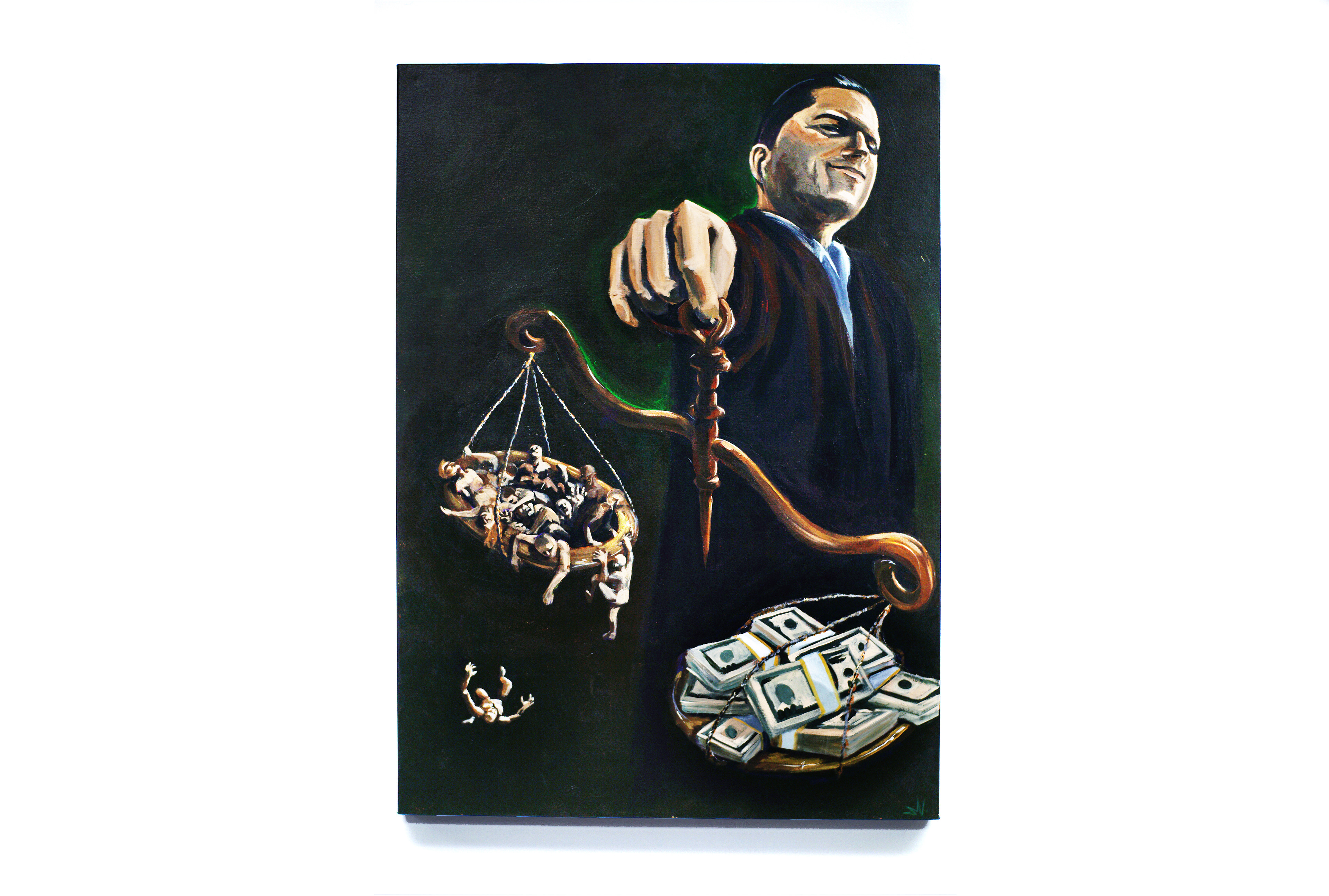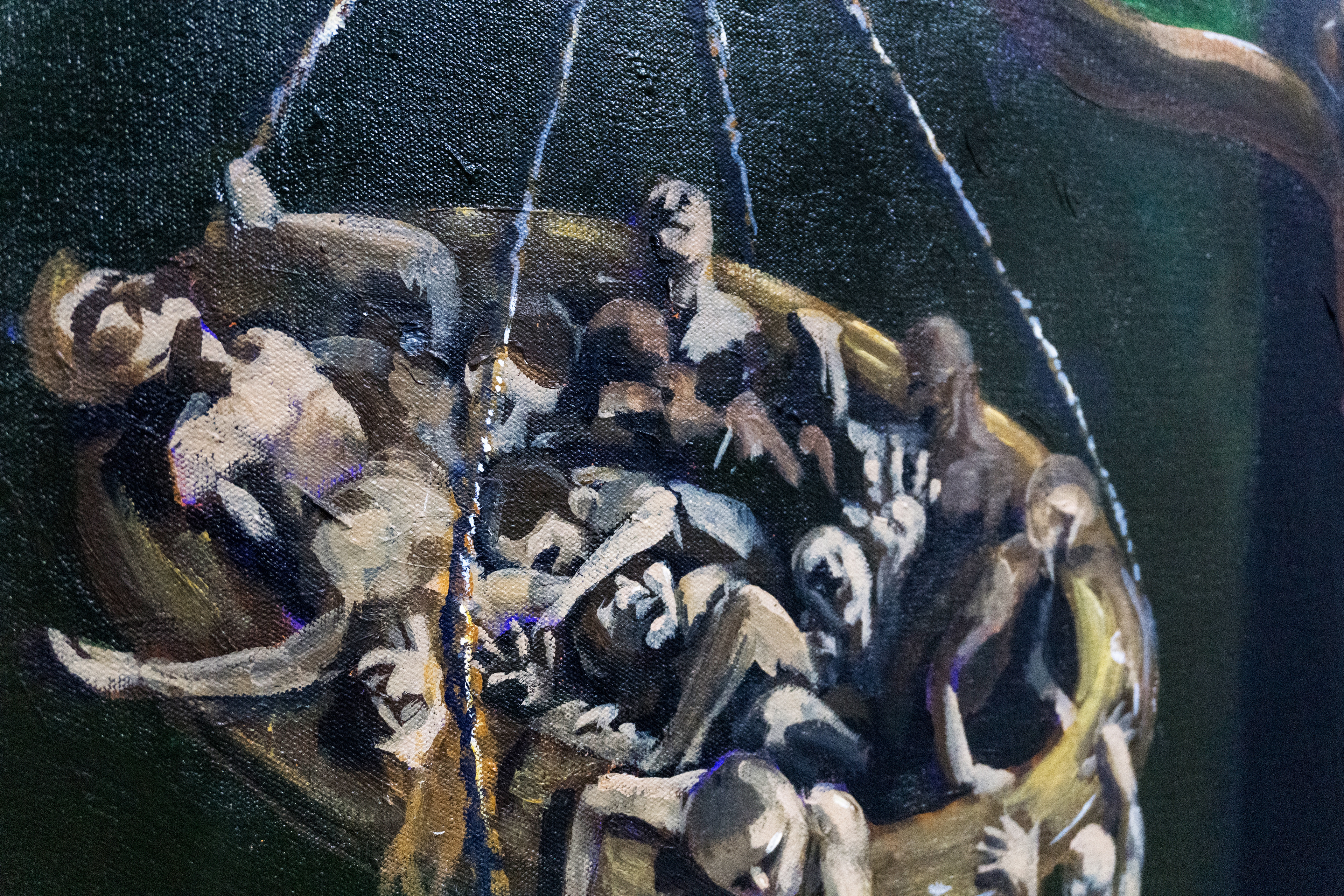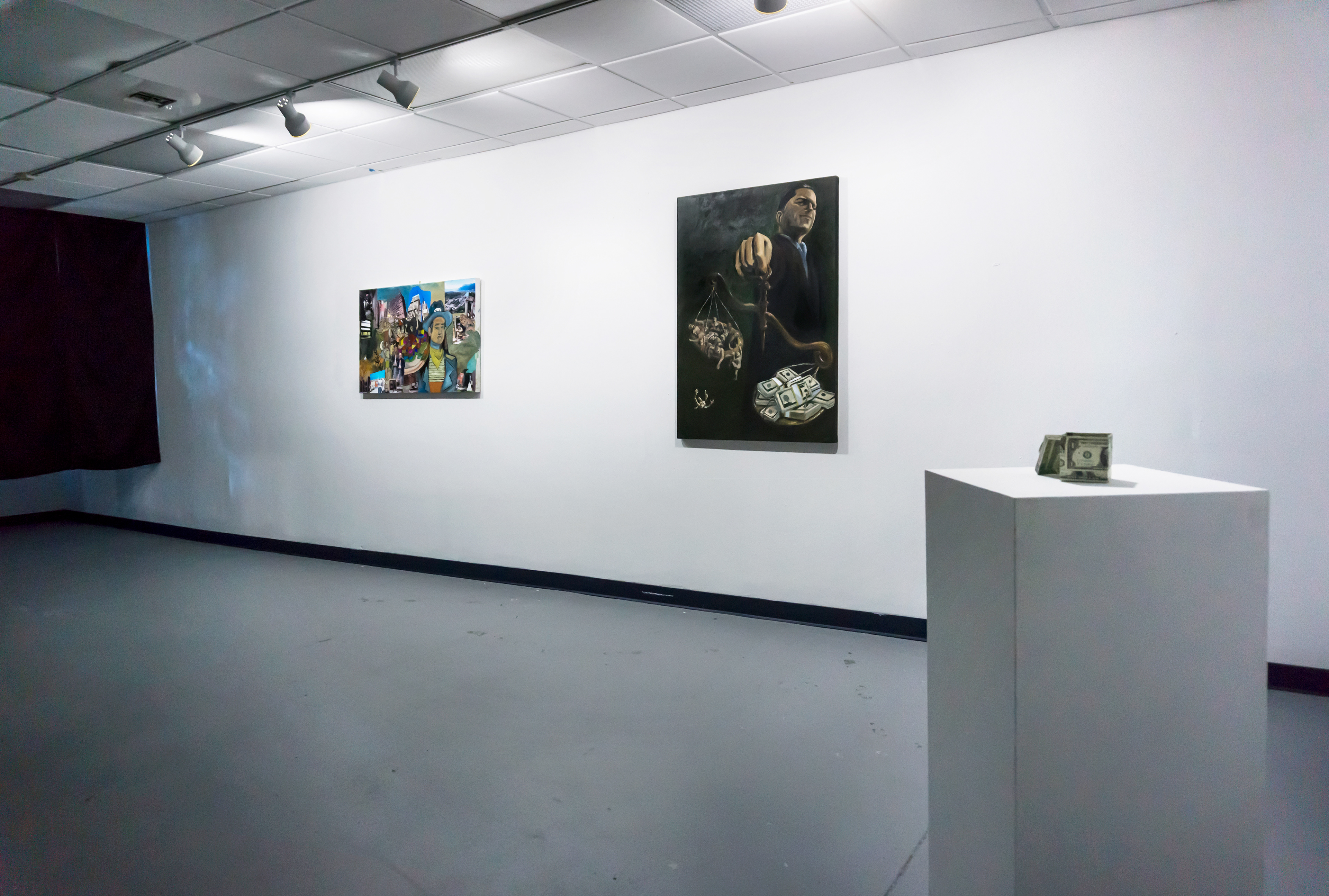 Morgan Chandler,

Profit Margin

, 2018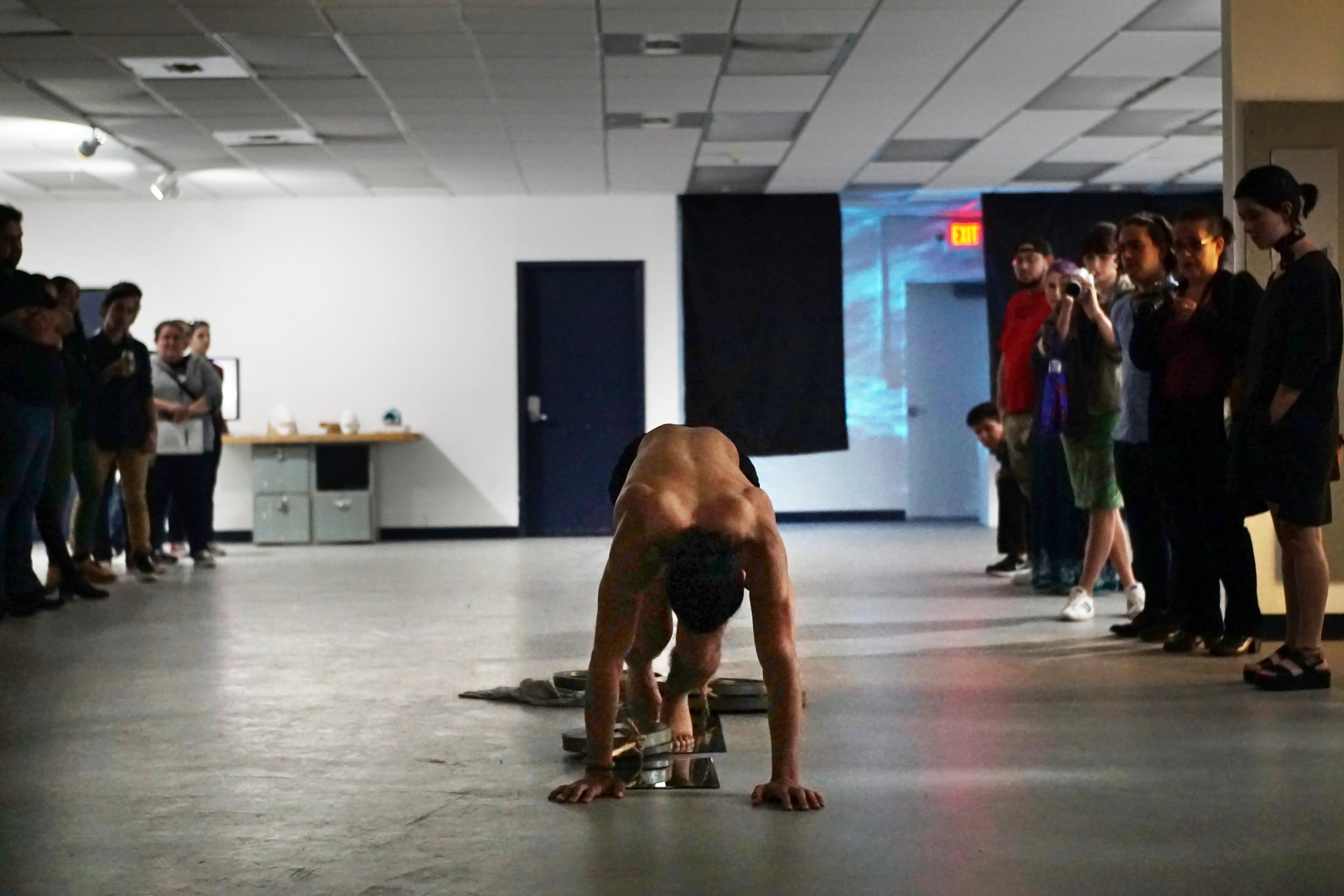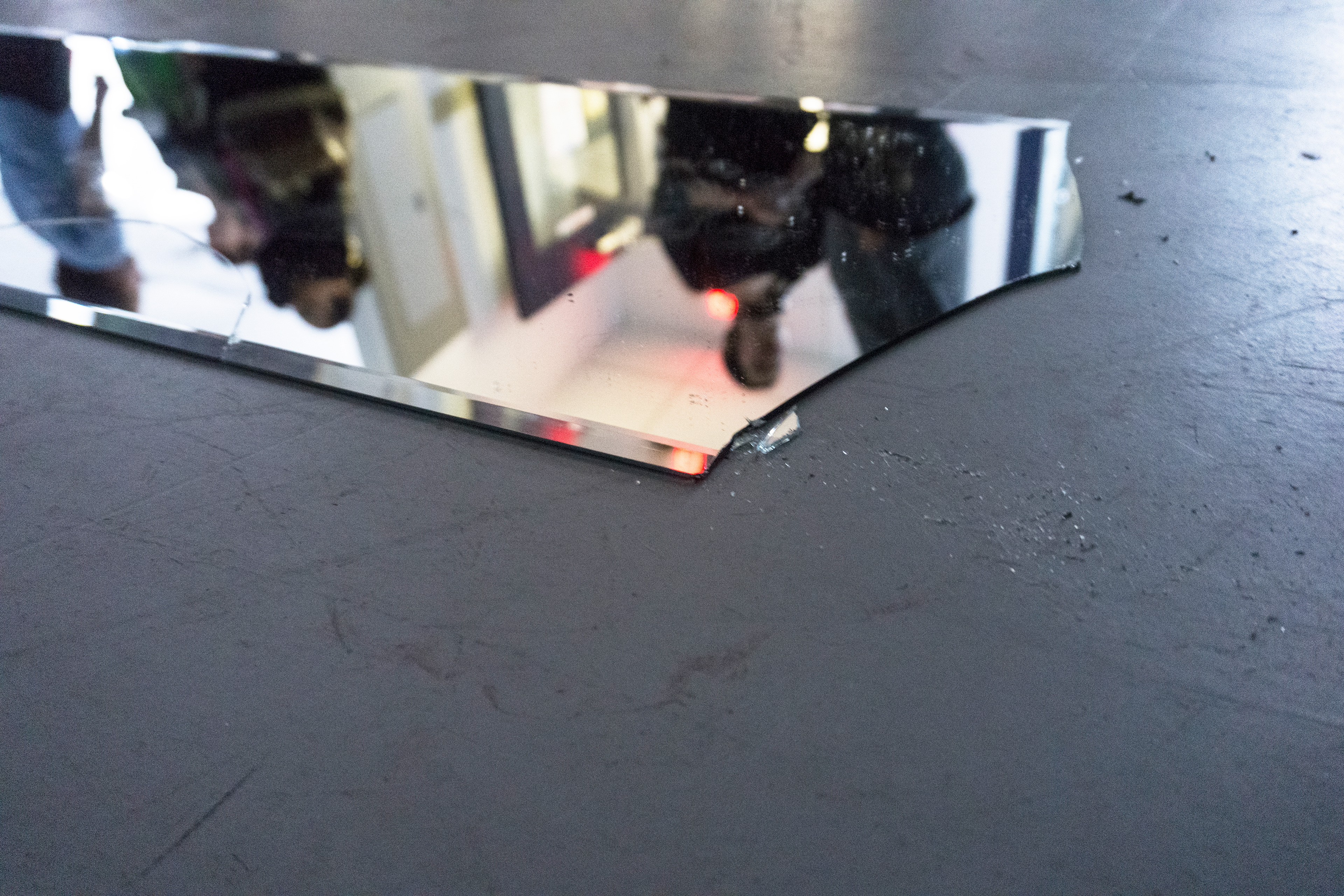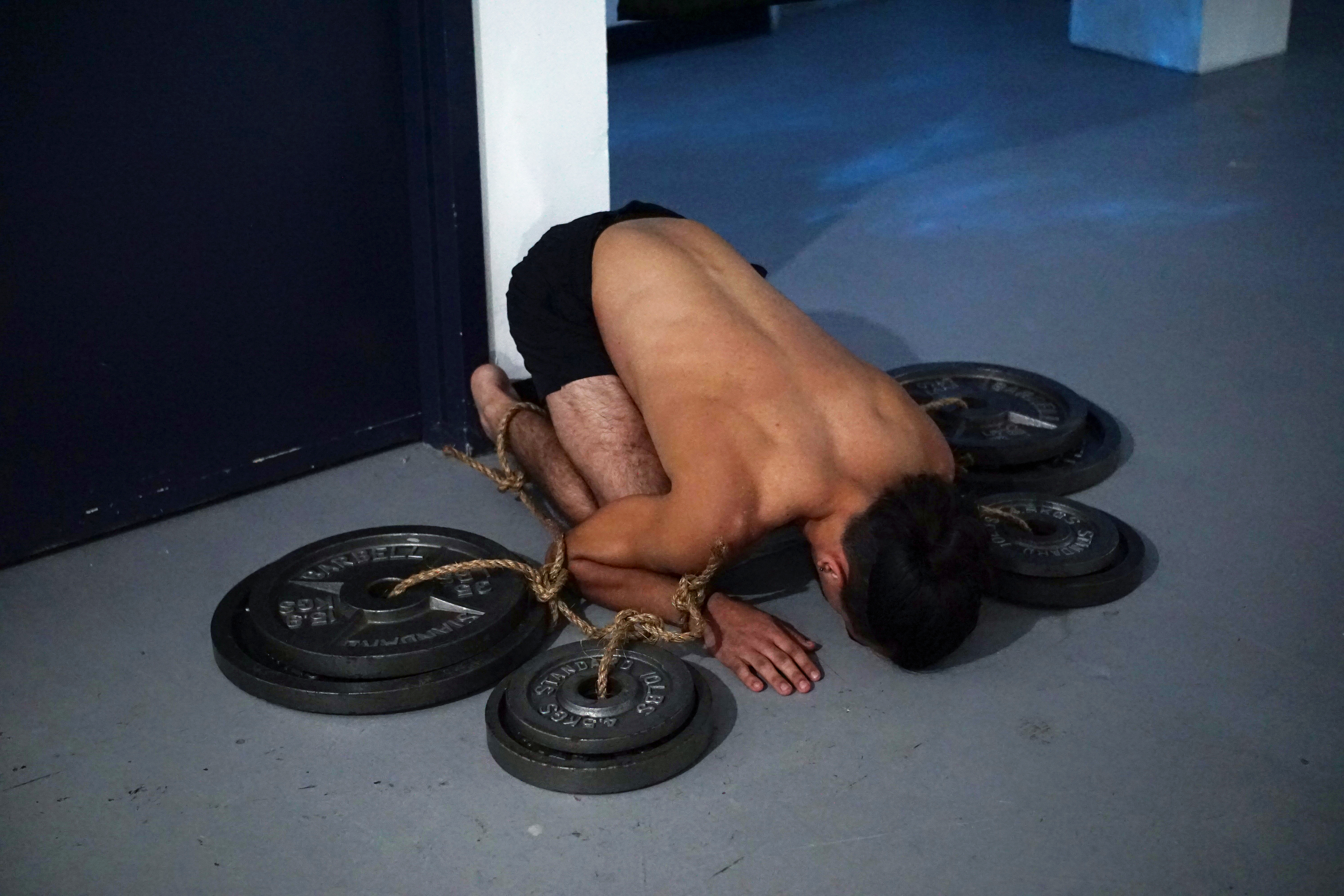 Justin Leary,

Versus Ego

, 2018
Rope, mirror sheet, weights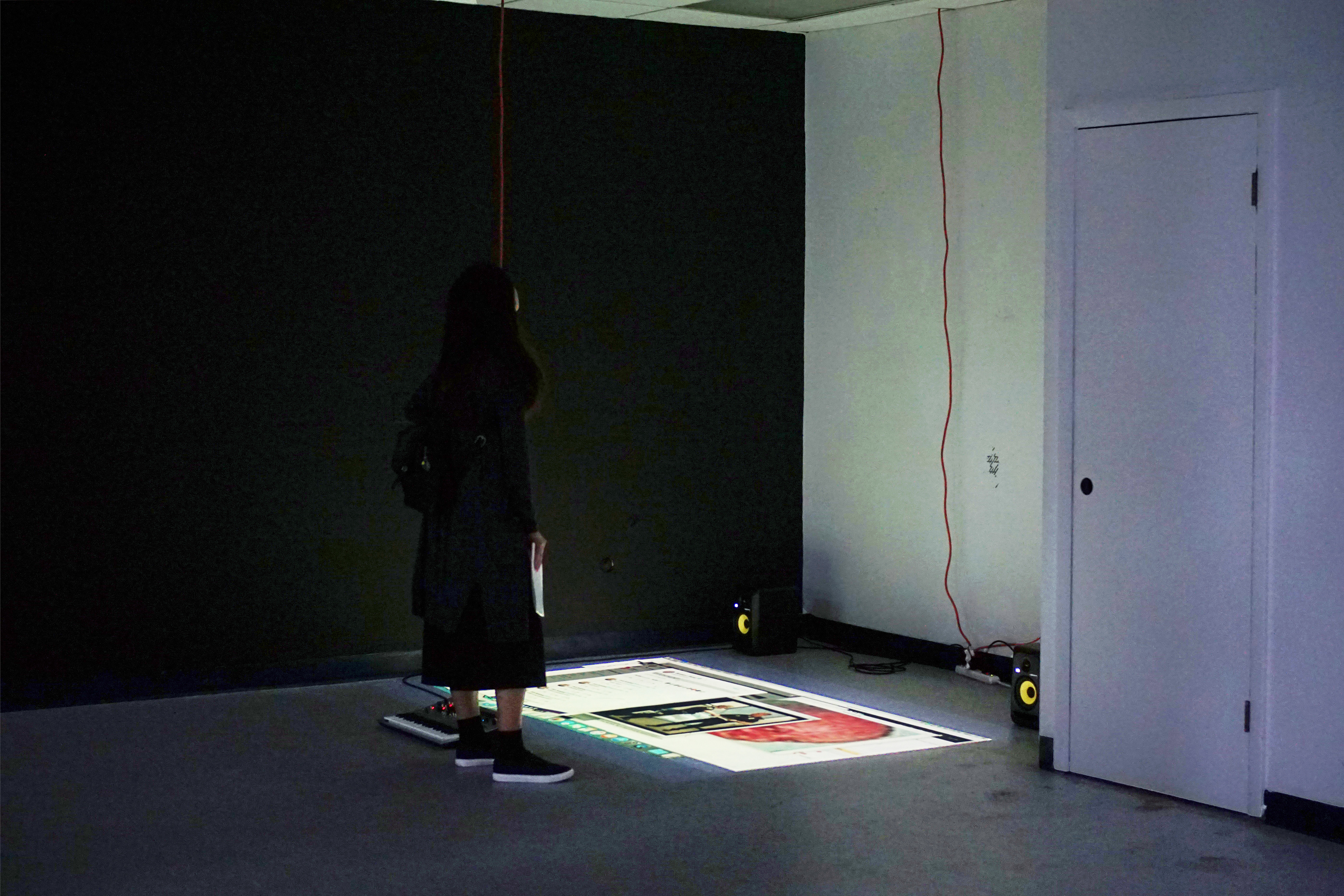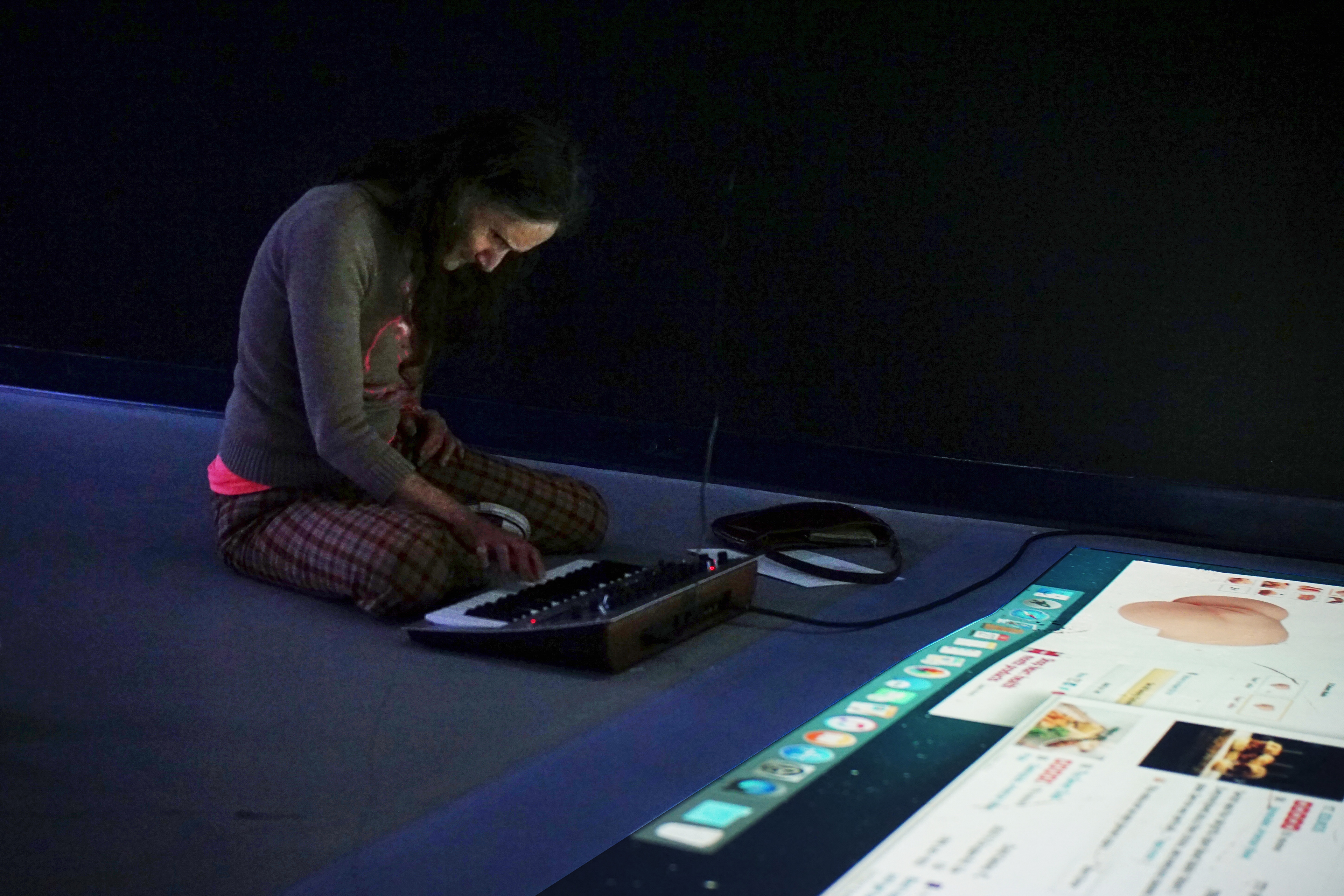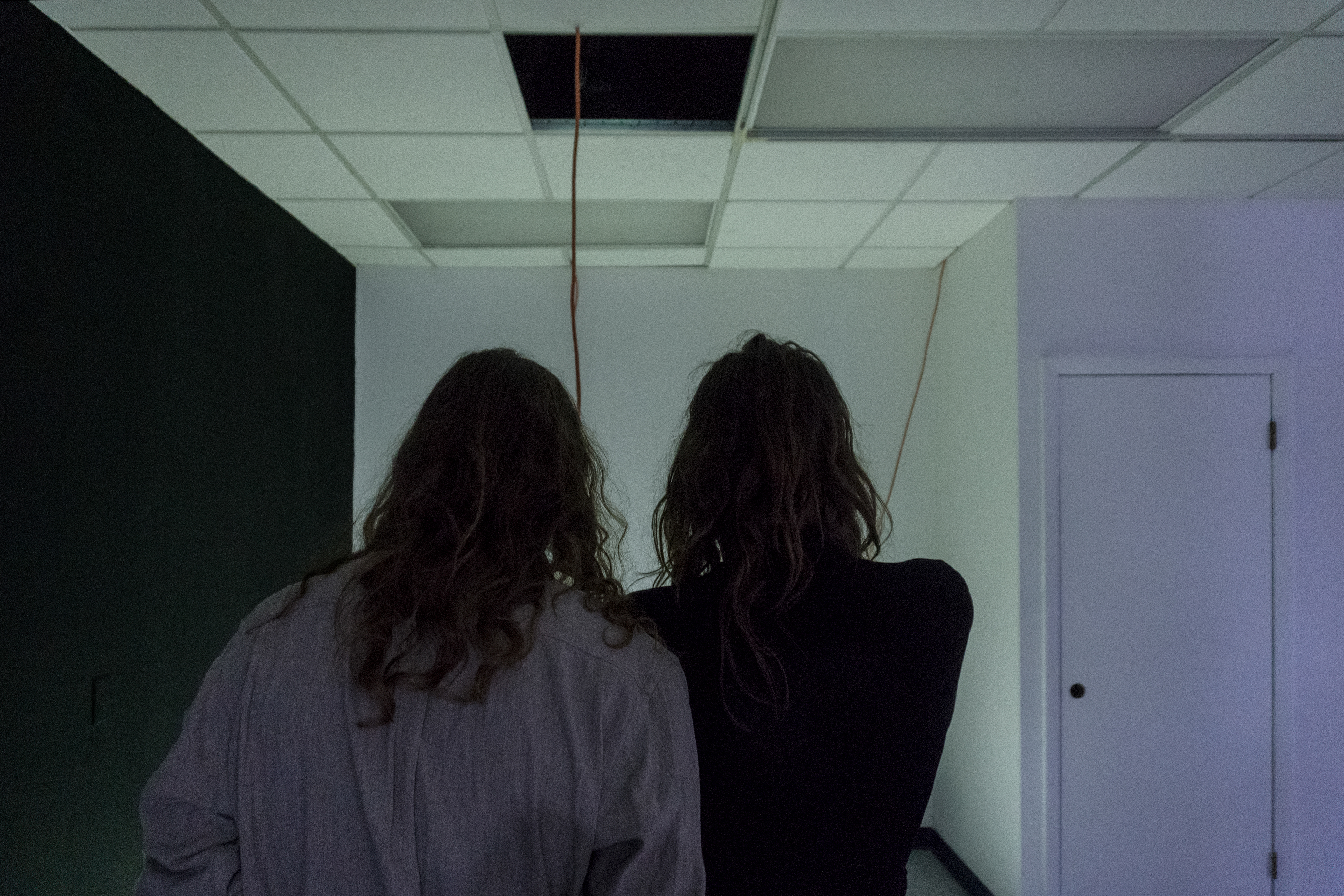 Mathew Sotelo,

Desktop

, 2018
Korg minilogue, studio monitors, video projection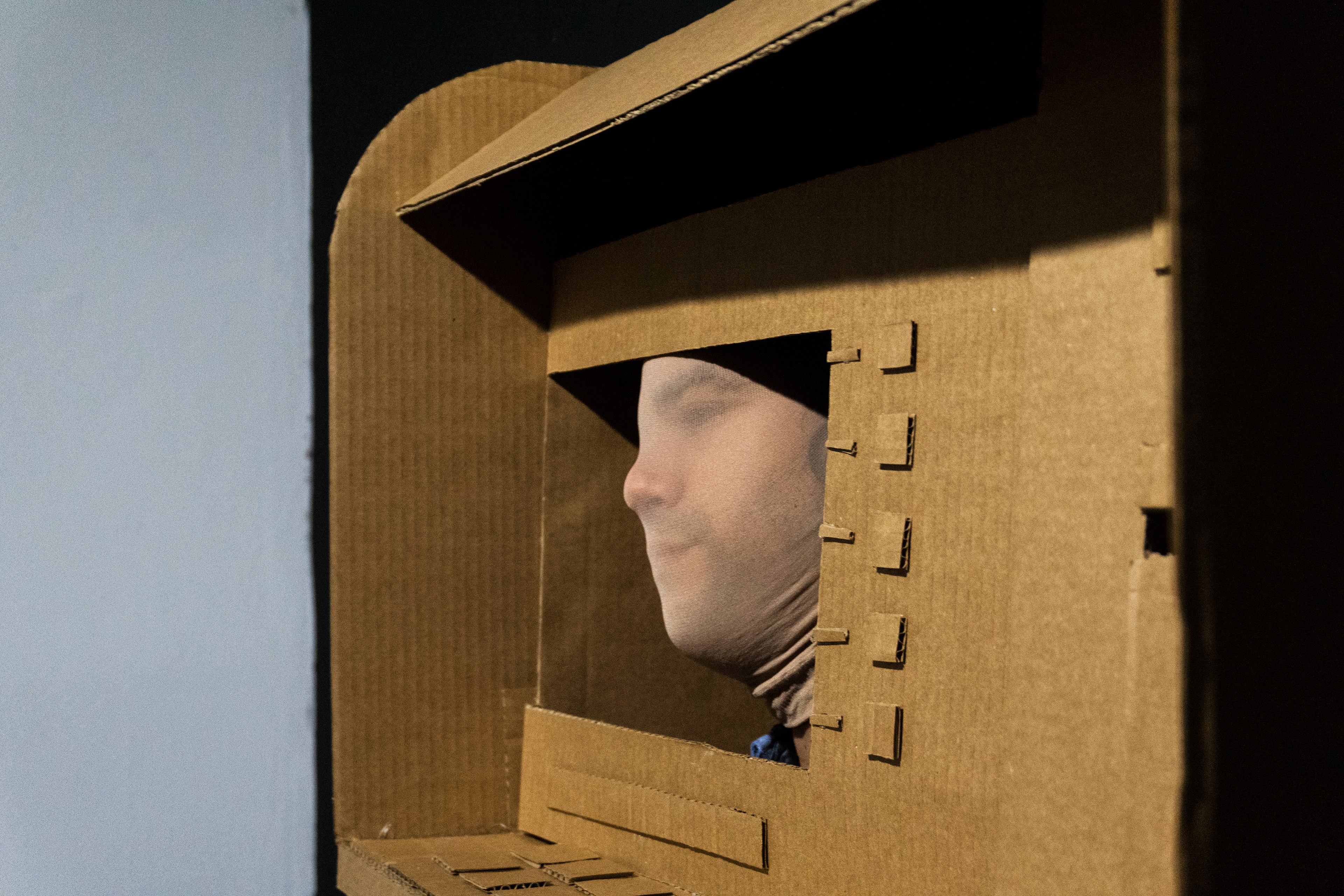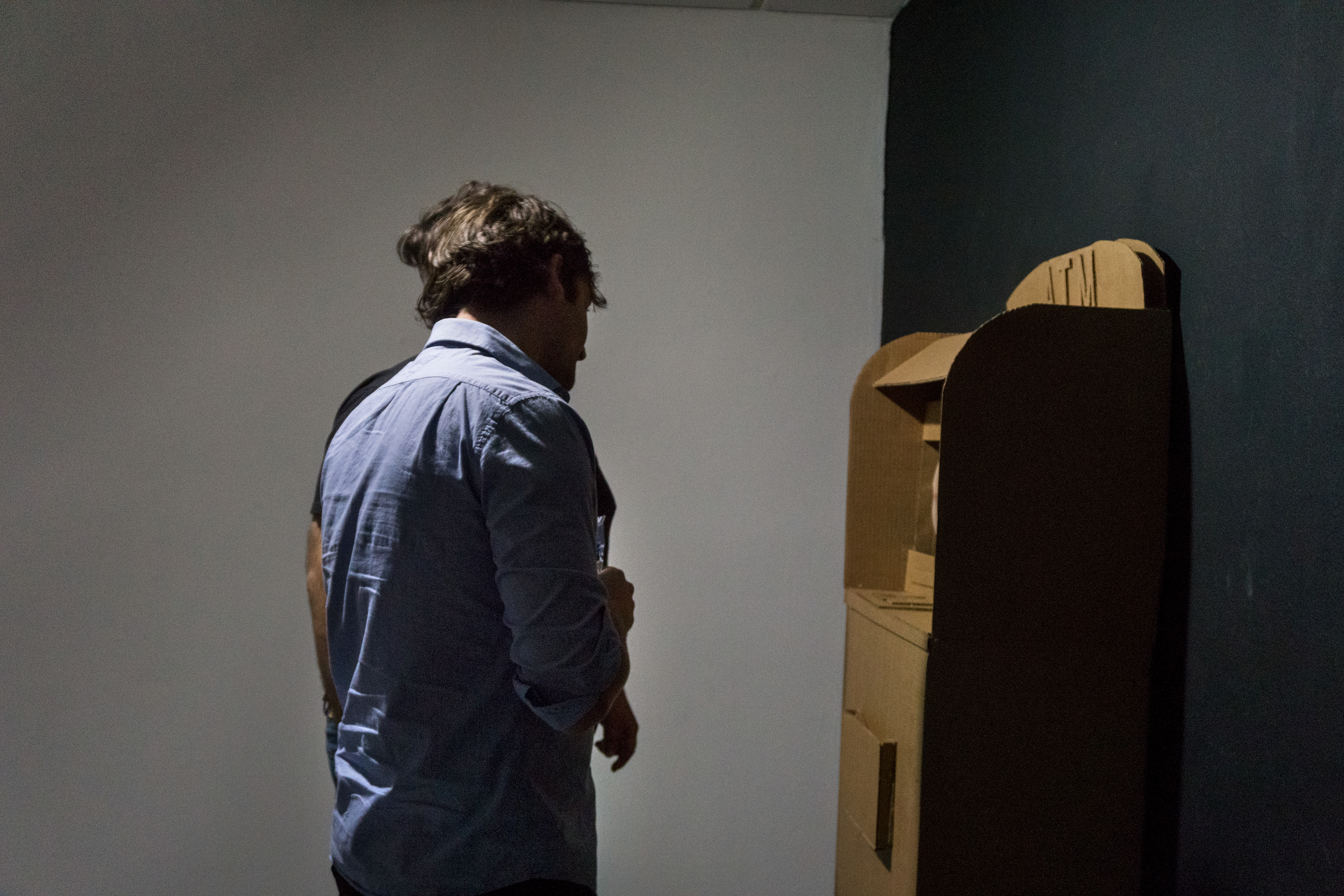 Arina Polyanskaya,

In ATM

, 2018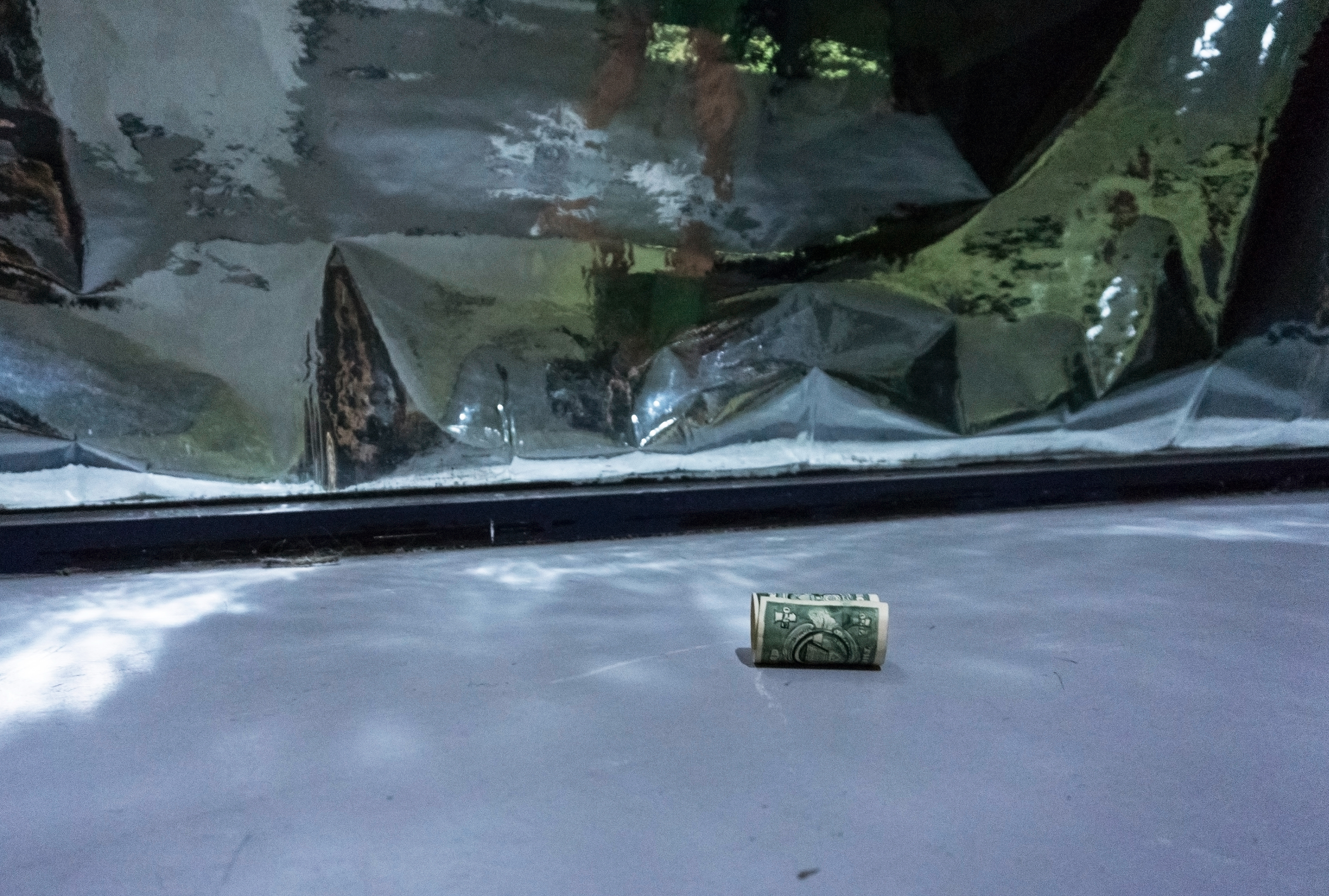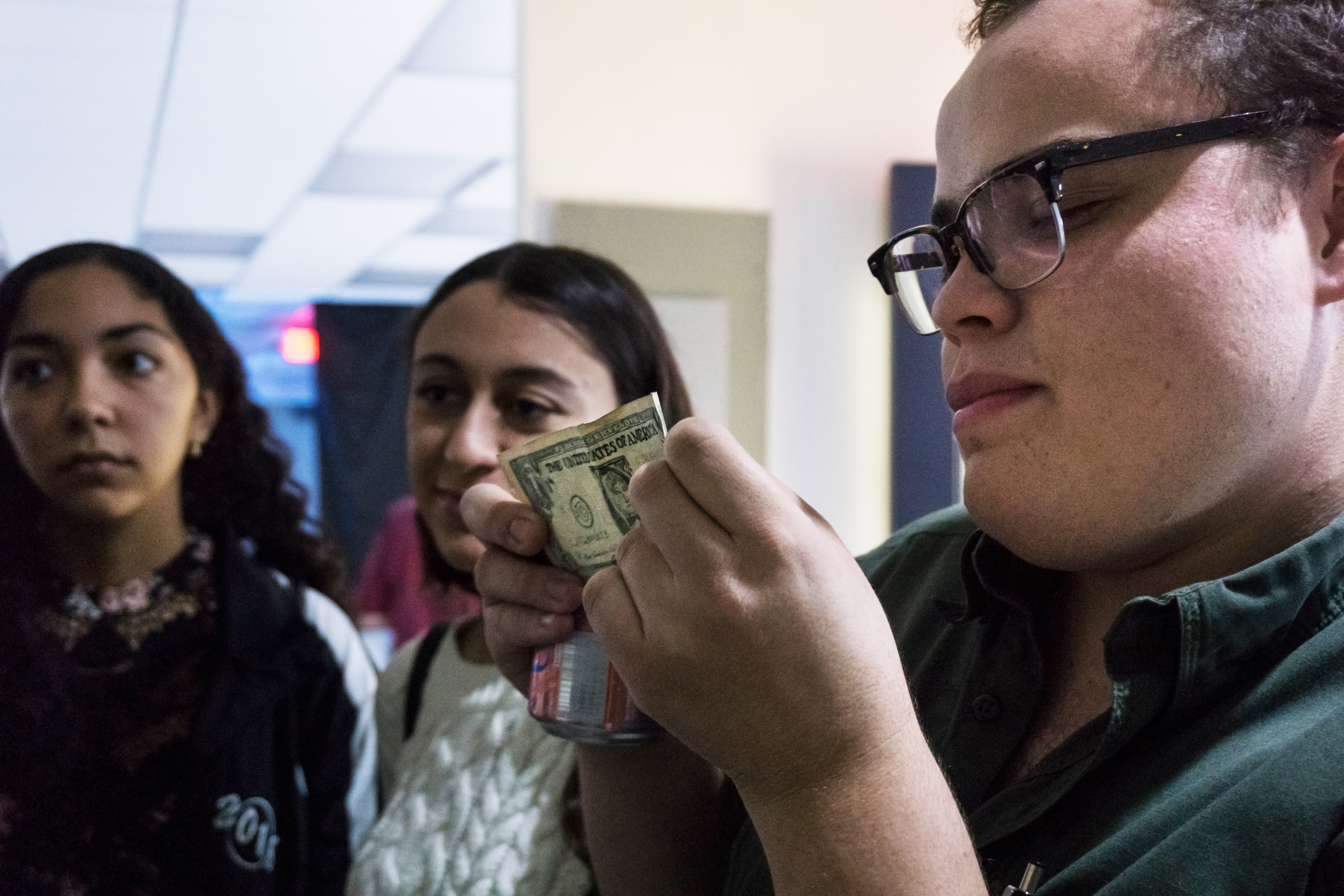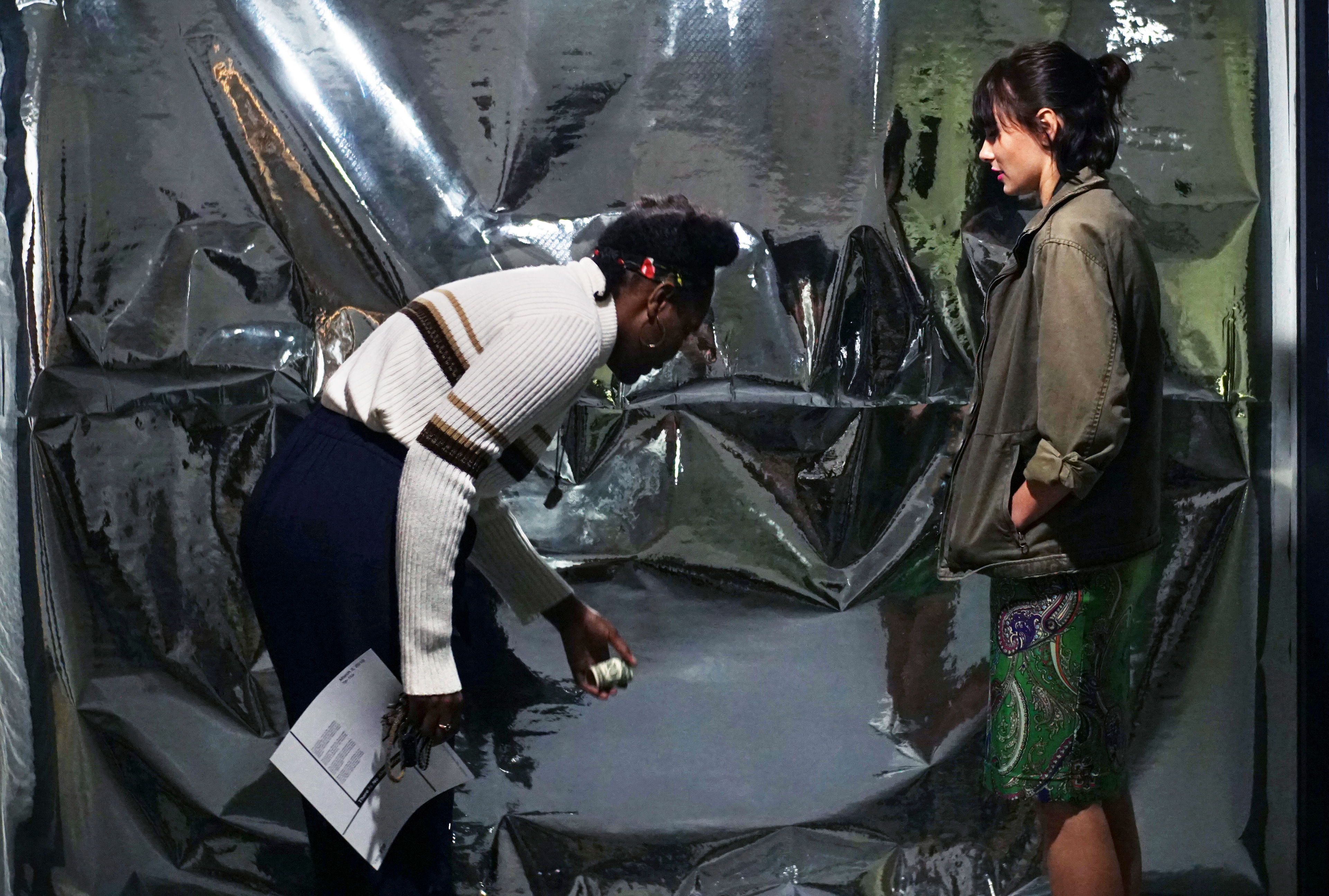 Arina Polyanskaya,

10 hours gift

, 2018
Coffee wash, paper, watercolors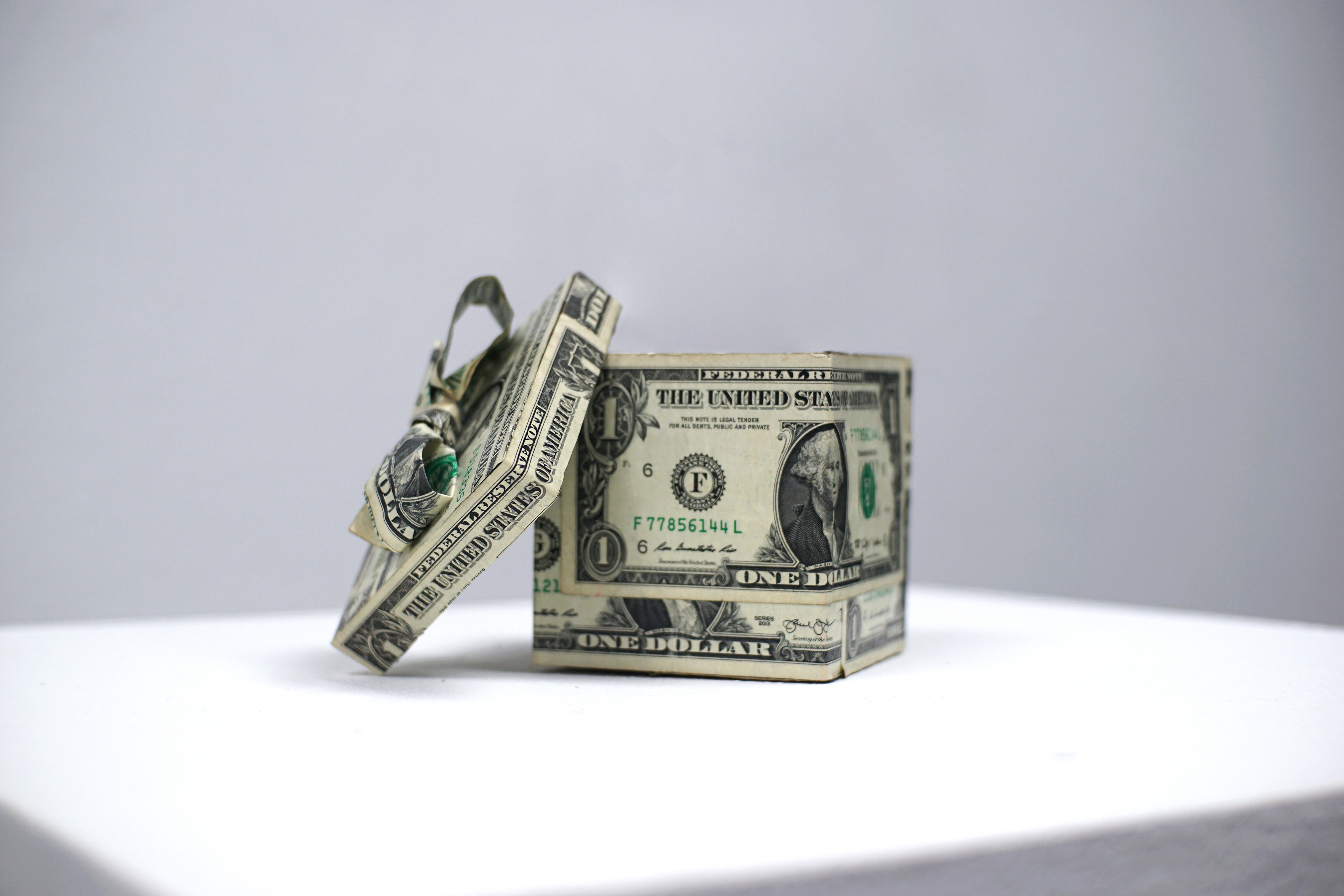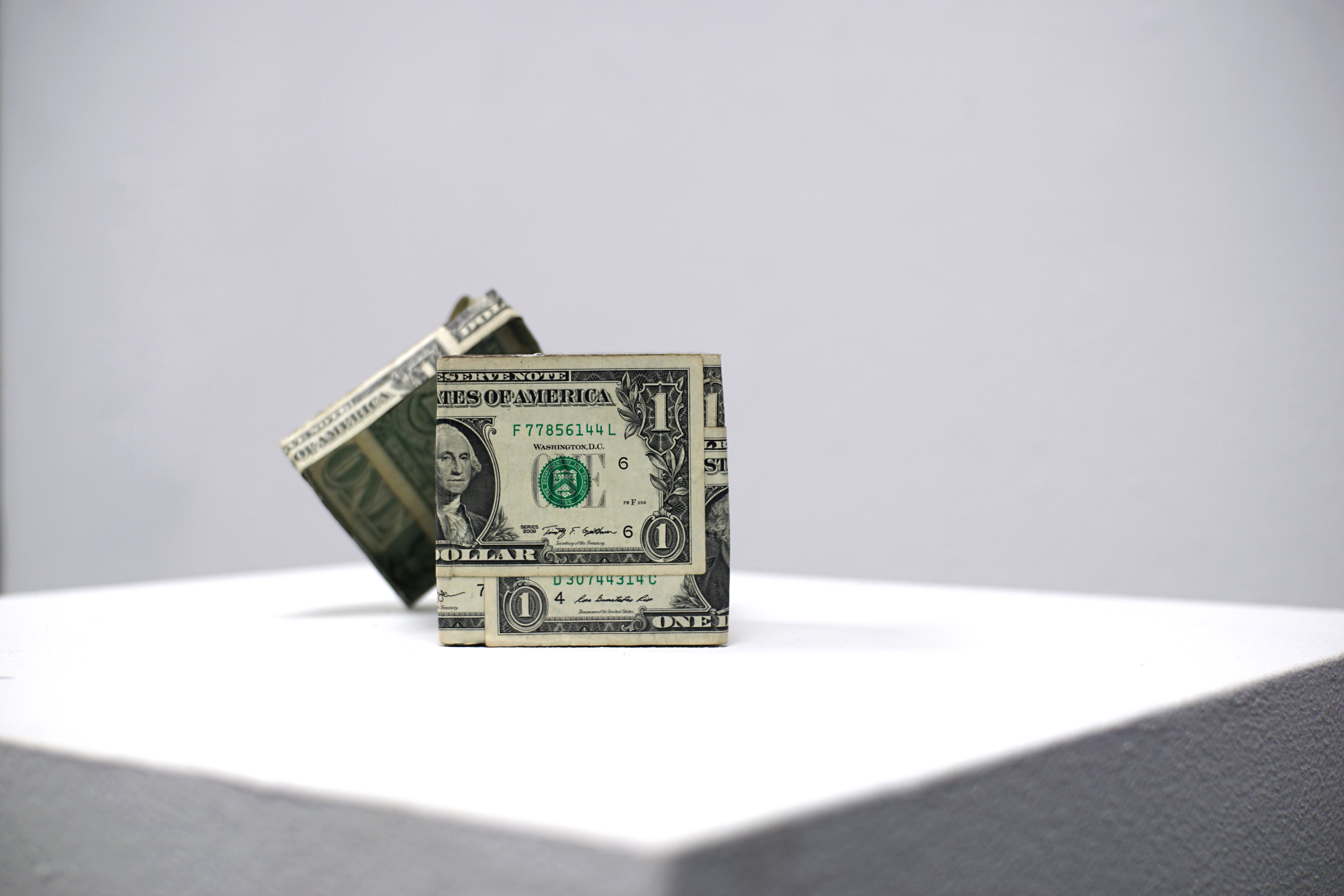 Sonia Royal,

$14 gift

, 2018
14 dollar bills, cardboard