Video courtesy of the artist
Universal Truth Exposed Through Nkosi's "Birds Singing Lies"
MIAMI, FL, November 28, 2018 – Chance Nkosi Gomez is a conceptual photographer who has developed a minimal aesthetic to challenge the audience's perception of truth and reality by using the human body to express a visual dialogue. In his first and upcoming solo exhibition,

Birds singing lies

curated by Crystal Alyssa in local Miami studio The Set, Nkosi visually expresses 13 concepts that all connect from a micro to macro perspective. Over the course of four years he has researched and refined his skills to execute his ideas but this particular series manifested about six months ago due to his interest in the socially political art genre. 
Inspired by the current political state of the United States of America, Nkosi emphasizes the significance of this body of work by challenging the audience to question their own truth and the reality around them. Currently technology, algorithms and media all take place at the front line of fire in the political arena; the artist responds by stating, "It is important now more than ever to question what one has accepted as their own reality."
He refers to the people he photographs as subjects rather than models because of their unique features and continues to concentrate on the nature of their physical form. Most of his "subjects" are also other creatives and in some instances have collaborated with Nkosi in some of his photos. For instance, in the concept of

Hair Reiki

Nkosi collaborated with local Miami artist Solange Sarria of Sodada Salon by using one of her pieces to photograph. 
Some of his other art inspirations include Chloe Rosser, Ben Zank and Brooke Didonato who all use the human body and a clean photographic aesthetic to express their ideas. Nkosi states, "I hope to challenge the viewer to question their truth even in the smallest of forms". In a recently released video he also states, "So if we're the truth then [the birds] must be singing lies." Some works that will be featured in this exhibition include

Recovering the inner child?

,

Even if I'm not laughing, it's funny anyway

, and

People are better in the abstract

.
Chance Nkosi Gomez' first solo exhibition Birds singing lies will take place Friday, December 14, 2018 from 7 p.m.–10 p.m. at The Set, 776 NW 21st Ter. Miami, FL 33127 and will only be held for one night. There will be limited prints and books available for purchase and a review of the work will be held at the show starting at 8 p.m. hosted by Jonny Lave. Other collaborators on this body of work include Maria Del Mar & Maria Jose of "Ayashamcreations", Joel Gaitan, Iyanna James-Stephenson, Amunbes,  Say Sukii, Ekaterina Juskowski, Nas'tassia Simpson, and Vá Cabral.
Chance Nkosi Gomez is a conceptual artist born in St.Lucia W.I October 24th, 1994. He began producing conceptual imagery after finding interest in the work of Ben Zank, Aleksandra Kingo & Brooke Didonato. Using suburban and industrial environments as a stage Nkosi manipulates negative-space, form, line, and the human figure to create a minimalist visual dialogue. Although each photograph varies in its approach his work relates to the subconscious mind. Over the last four years he has released two photographic books, "Images - A Southern African Road Trip" (2013, Self-published) & "Follow me i'll be right behind you" (2017, Self-published)". He is currently majoring in photographic technology at Miami-Dade College and is in pursuit of his BFA. The Grey District Digital Magazine, Mieux Magazine, Voyage MIA Magazine and Bernard alexander photo have published him. He has also in the following exhibtions: UA7 Arts & Culture Exhibition (Arcola Lakes Library FL, 2018), Secure the vote (Seminole Theater Homestead FL, 2018), Sips & Sounds (Delray Beach FL, 2018) and Free Art Vibes (Sunrise FL Krave Lounge, 2017). 
Cultural Producer and Editor: Crystal Alyssa
Design: Chance Nkosi Gomez
Event Photography: Chance Nkosi Gomez and Anthony Diaz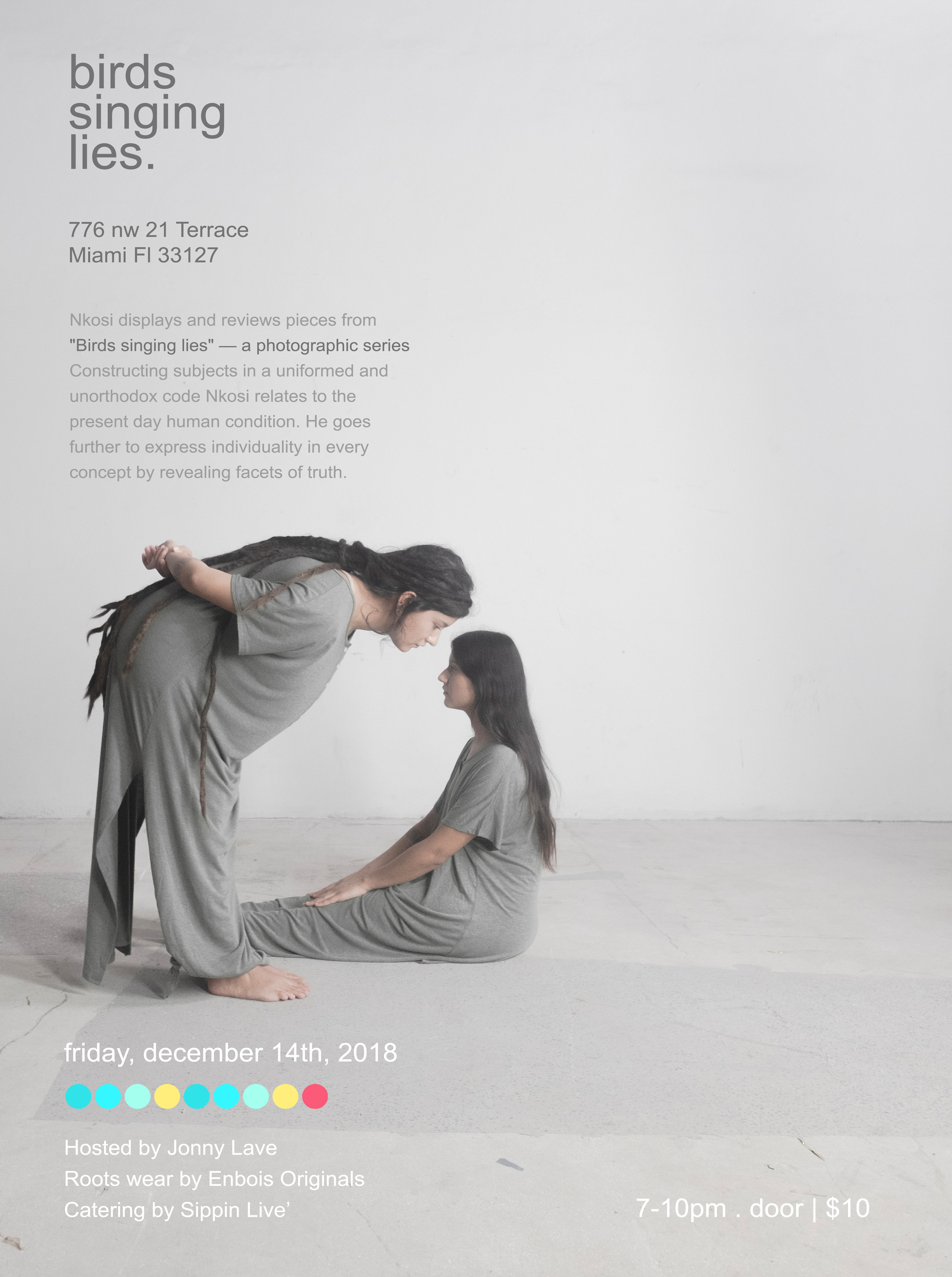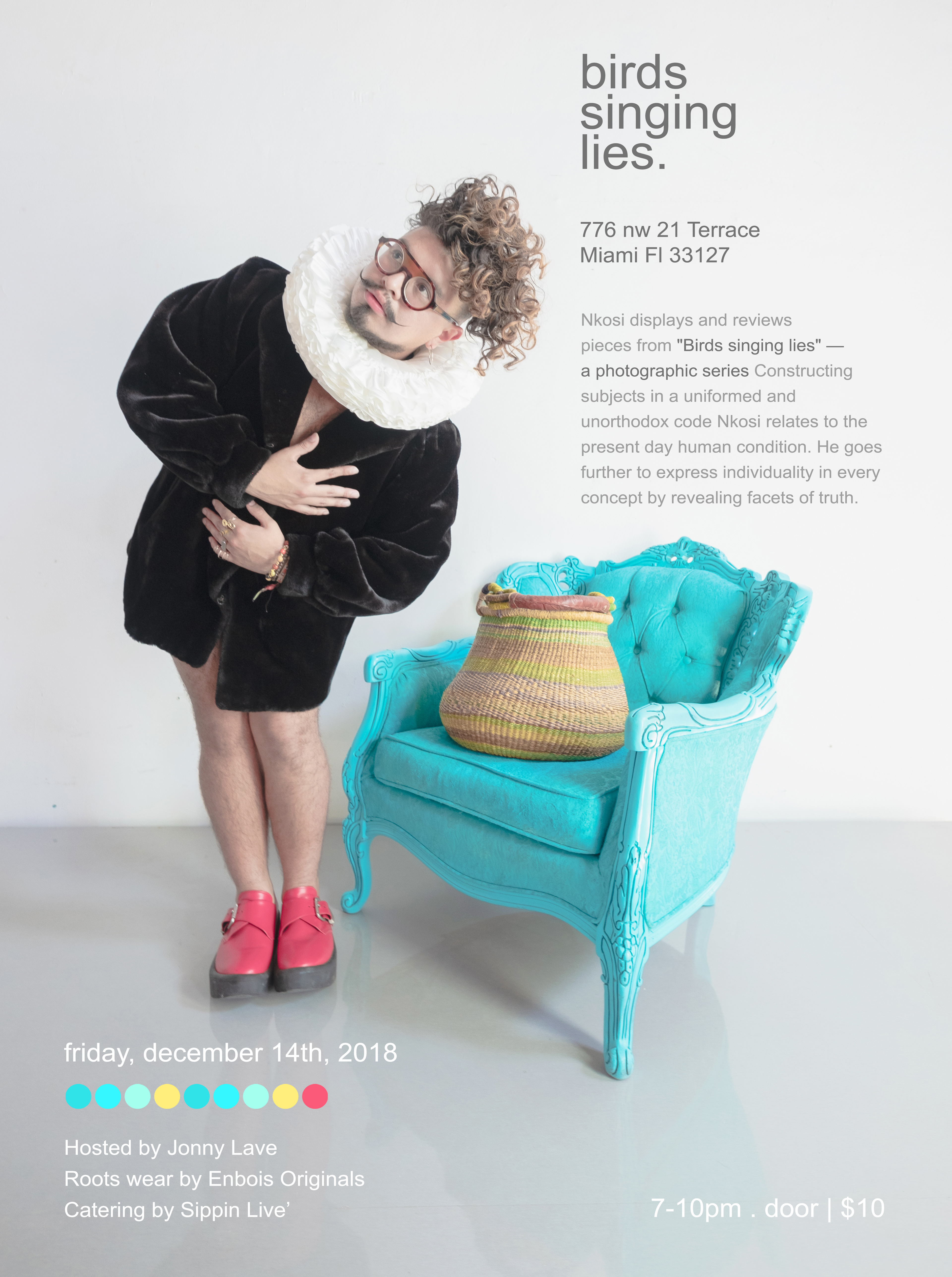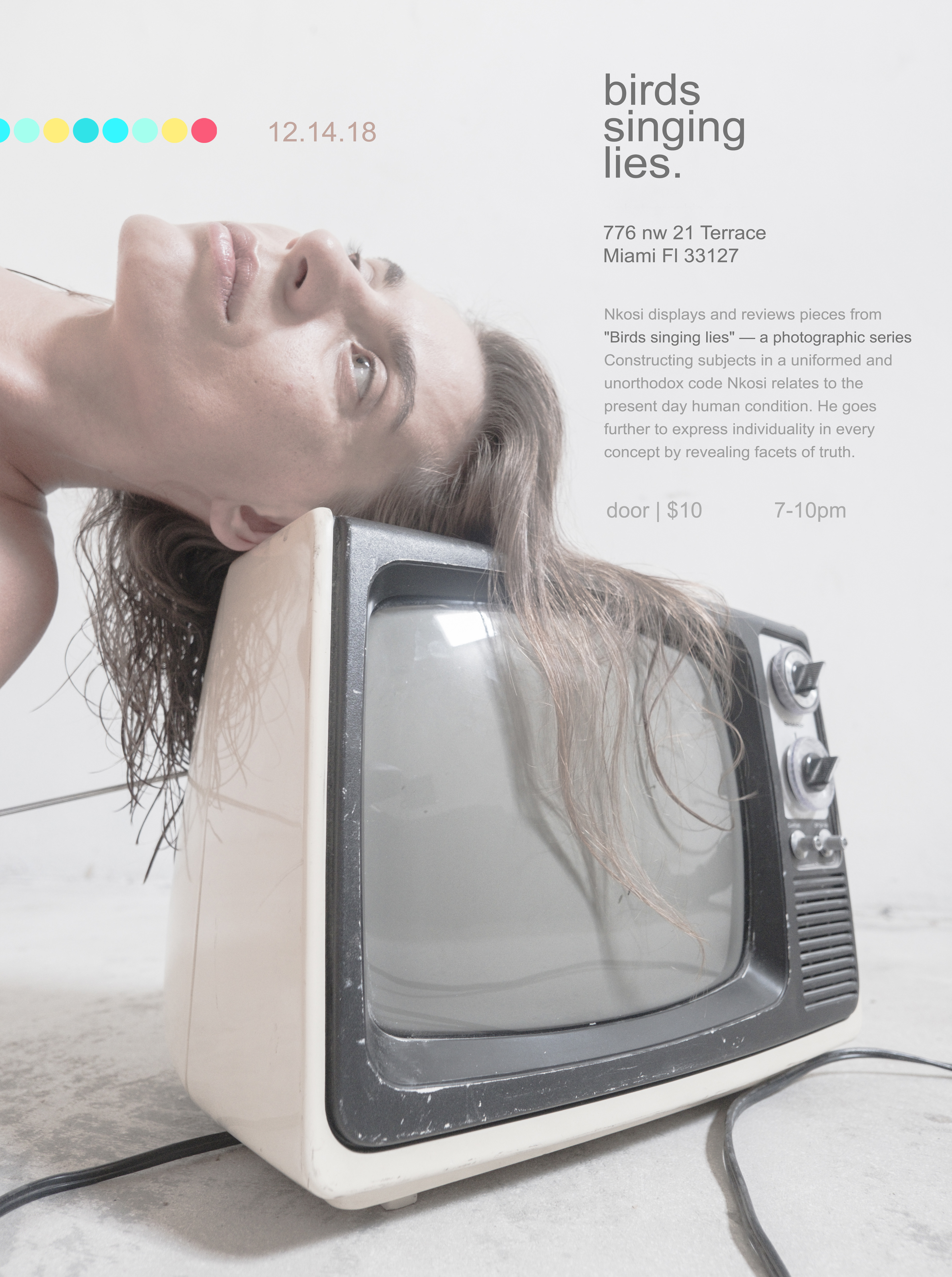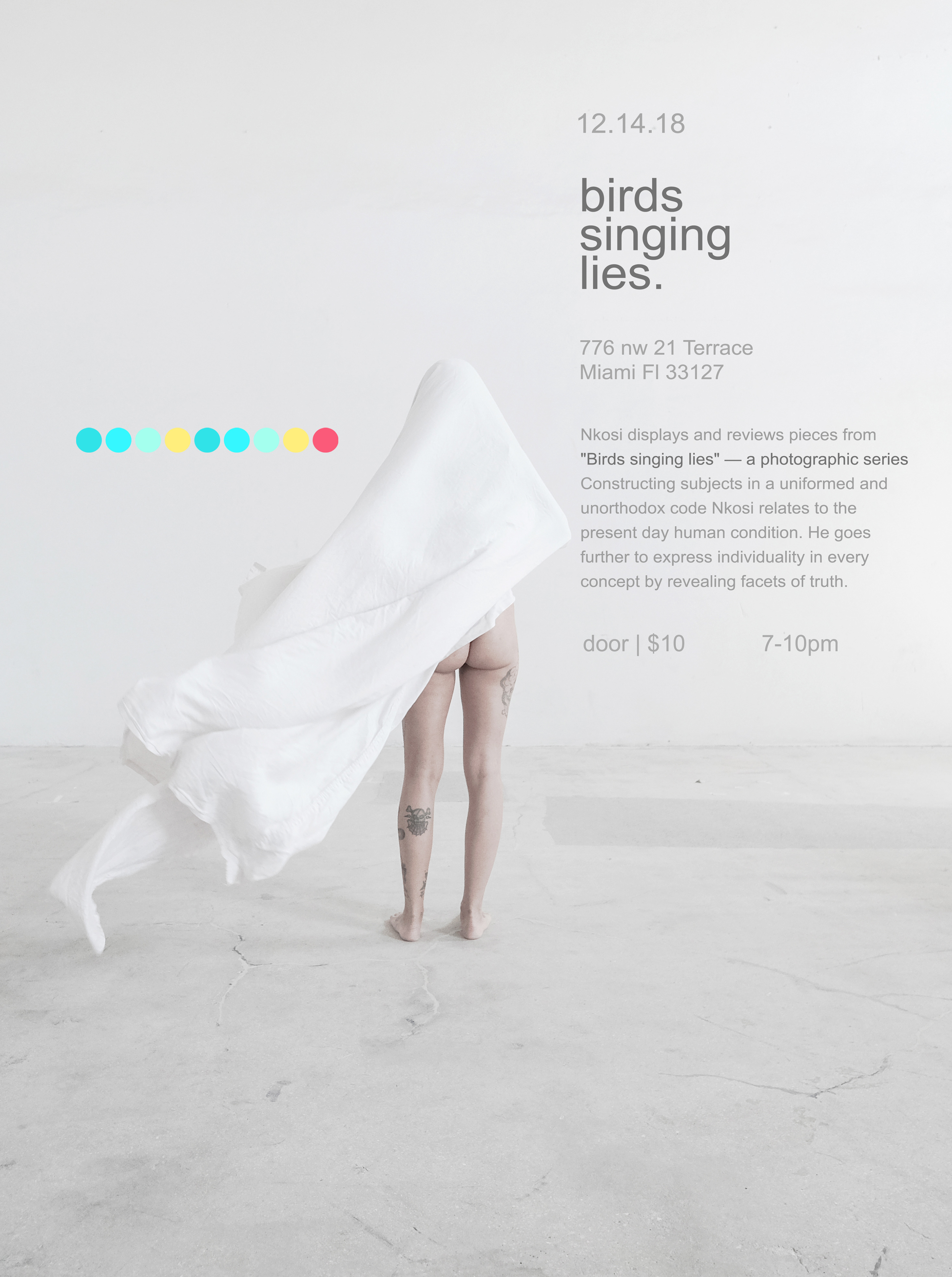 Video courtesy of the artist